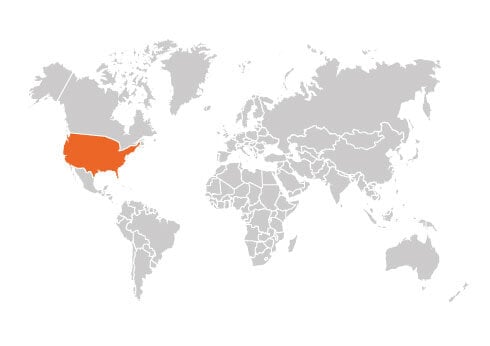 American Whiskey
The main styles of American whiskey are set out in US federal law, which governs the production methods and ageing process.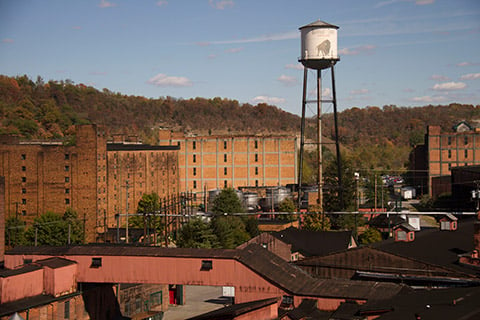 Buffalo Trace Distillery, located in Frankfort, Kentucky
The styles of American whiskey can broadly be sub-divided into the following sections:
Bourbon

Produced using a mash of 51%-80% corn, and aged in new, charred white-oak barrels, bourbons display the sweeter style associated with American whiskey.

Corn

Must contain at least 80% corn in the mashbill and aged in uncharred oak barrels, corn whiskey is the historical style of American whiskey – inexpensive, aged for a short time and intended for immediate consumption, these show off the spirit's natural character .

Rye

Made from a mash of at least 51% rye and aged in new charred-oak barrels, these are spicier and fuller-bodied than bourbons, making an excellent alternative to bourbon in the classic Old Fashioned cocktail.

Tennessee

Made from a mash of at least 51% corn and aged in new charred-oak barrels, these differ from bourbon in two ways: they must be made in the state of Tennessee, and generally use the Lincoln County Process, whereby the whiskey is filtered through maple charcoal before bottling. The prime example of this is Jack Daniel's, whose iconic No.7 bottling is famous the world over.

Wheat

Using a mash of at least 51% wheat, and aged in new, charred white-oak barrels; it's only the grain which differentiates wheat whiskey from bourbon, resulting in a softer style.

White Dog

White Dog is the American term used for unaged whiskey, also known as 'moonshine' or 'white whiskey'. Bottled directly after distillation, usually with water added to reduce it to drinking strength, these show off the character of a distillery's spirit in its most natural form.

Other American

Other style of American whiskey include single malt, blended and flavour infusions, as well as those made by craft or micro-distilleries which do not fit into any of the above categories for various production reasons.
Typical Character and Style of American Whiskey
Vanilla

Toffee

Oak

Cinnamon
Close
Your search did not find any products; please change your search criteria.