Spicy and uplifting
Vodka
An ultimate brunch accompaniment, Bloody Mary recipes are made to be tampered with: crank up the spice, grate some ginger or pour in some honey as you like.
How To Make It
Prep time:

3 minutes

Serves:

1

Skill:

Easy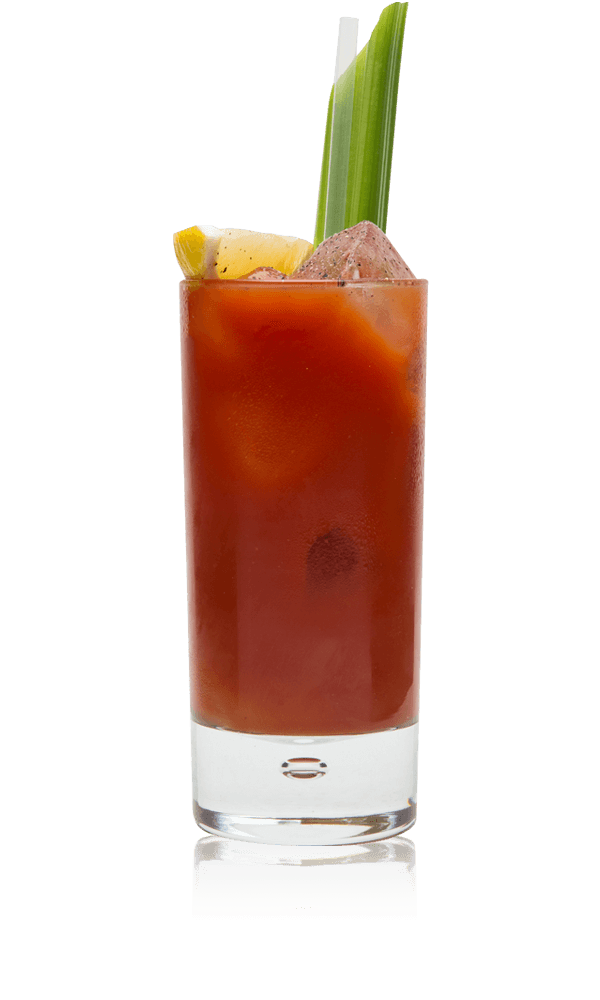 Ingredients
60ml vodka
150ml tomato juice
20ml fresh lemon juice
6 dashes Worcestershire sauce
2 dashes Tabasco sauce
1 pinch black pepper
1 pinch salt
1 celery stick
1 lemon wedge
1 gherkin
cubed ice
Equipment
highball glass
julep Strainer
bar spoon
shot measure
mixing glass
lemon squeezer
Method
Add the vodka, lemon juice, salt and pepper in a large glass.
Fill with ice.
Add in the tomato juice, Tabasco and Worcestershire sauce.
Stir the liquid to thoroughly mix the spices.
Garnish with a celery stick, gherkins and lemon wedge.
Did you know?
The Bloody Mary is the most personal cocktail recipe out there, from additions such as ginger, honey, sherry, horseradish, smoked paprika and yellow bell peppers being used, to the level of spiciness and garnish choice; everyone has a preferred ratio and mix. Make sure you use our recipe as a starting point and experiment.
Make this Cocktail
Choose your products
Drinks
Ketel One Vodka

A meticulously crafted vodka from a Dutch distillery that has remained a family business for 10 generations since 1691. Introduced in the UK in 1999 after massive US success.

£24.95
Equipment
Julep Strainer

Like a flat miniature colander. Perfect for all your julep-straining needs.

£2.95

Bonzer Bar Spoon 10"

A solid Bonzer spoon with disc on the end and a spiral shaft - perfect for layering cocktails.

£6.95

Mixing Glass Libbey / 26oz (75cl)

A high-quality mixing glass from Libbey, complete with a small jug like spout on the lip to aid in pouring.

£11.25

Mexican Elbow Lemon Squeezer

Designed to do the hard work for you, this Mexican Elbow will juice your lemons quickly with the minimum fuss and is durable and easy to clean. A great piece of equipment worth its weight in gold in a busy bar.

£8.95

Japanese-Style Jigger 20, 25, 40 & 50ml

A Japanese-style jigger, perfect for measuring out shots when adding to cocktails, with 20 and 25ml measures in one side, and 40 and 50ml on the other.

£9.75
Glasses
Centra Highball Glass / 36.5cl (13oz)

A classically shaped Centra highball glass that will hold around two-thirds of a pint.

£2.25