Strong and delightfully citrussy
Tequila
Meaning "daisy" in Spanish, the classic Margarita is a delicate balance between Tequila's natural vegetal notes, sweet orange and sharp lime
How To Make It
Prep time:

5 minutes

Serves:

1

Skill:

Easy
If you prefer a salt rim on your Margarita, select your glass (either a rocks or coupe) and rub a lime wedge around the rim before rolling the glass on a small plate of salt – the salt should stick to the moist rim. Be sure to do this first as once the cocktail is in the glass it's virtually impossible to add a decent salt rim.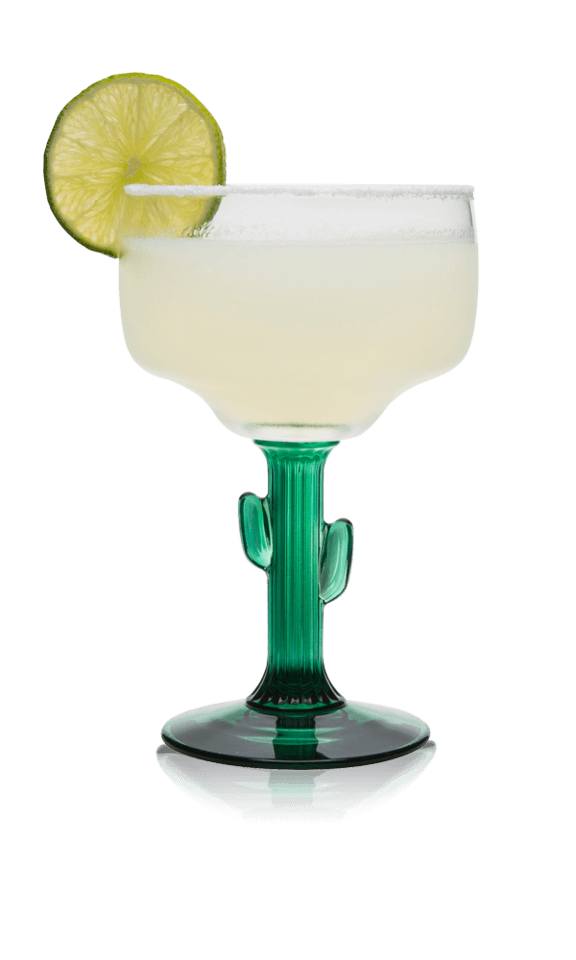 Ingredients
60ml Tequila
30ml triple sec
30ml fresh lime juice
ice cubes
2 lime wedges
salt (optional)
Equipment
cocktail shaker
chilled coupe glass
shot measure
hawthorne strainer
lime squeezer
Method
Pour the Tequila, triple sec and lime juice into one half of your cocktail shaker.
Fill with ice.
Cover and shake well until thoroughly chilled.
Strain into either a coupe or ice-filled rocks glass.
Garnish with a lime wedge.
Did you know?
The Margarita appeared in the 1970s, but has deeper roots, with an almost identical drink called a Picador, which calls for the same ingredients in the same quantities but no salt rimmed glass. The Picador's recipe was first published by the United Kingdom Bartender's Guild in the Café Royal Cocktail Book of 1937.
Make this Cocktail
Choose your products
Drinks
Don Julio Blanco Tequila

Don Julio Blanco is a high-quality white Tequila bottled immediately after distillation to maintain as much of the fresh agave flavour as possible.

£47.25

Briottet Curacao Triple Sec Liqueur

High-quality orange liqueur from French artisan producer. All the Briottet range have proper 'real' fruit flavour integrity - they taste like the fruit itself, not some confected approximation. Highly recommended.

£30.45
Equipment
Standard 2 Piece Cocktail Shaker / 28.25oz (80cl)

A 2 piece cocktail shaker - perfect for making cocktails at home.

£21.75

Mexican Elbow Lime Squeezer

One of the smartest pieces of bar kit ever created, the legendary Mexican Elbow makes light work of juicing your limes quickly and efficiently with the minimum of effort or waste.

£8.95

4 Prong Hawthorne Strainer

For use with the Boston shaker.

£4.95

Japanese-Style Jigger 20, 25, 40 & 50ml

A Japanese-style jigger, perfect for measuring out shots when adding to cocktails, with 20 and 25ml measures in one side, and 40 and 50ml on the other.

£15.95
Glasses
Cactus Margarita Juniper 12oz (36cl)

A cactus-shaped glass with turquoise stem. A great way to serve a Margarita.

£10.75