Bracing and crisp
Vodka
The epitome of elegance and taste, the Martini is as stiff a drink as ever there was and should be approached with caution. Three of these and the floor won't seem quite so stable
How To Make It
Prep time:

7 minutes

Serves:

1

Skill:

Easy
Place the cocktail glass and stirring glass in the freezer three hours beforehand to chill. Martini recipes are very personal – the amount of vermouth used is open to debate – but a standard 5:1 formula is generally accepted as the best. However this is a wet recipe, calling for an increase in vermouth which takes some of the strength away and is best enjoyed in the early evening.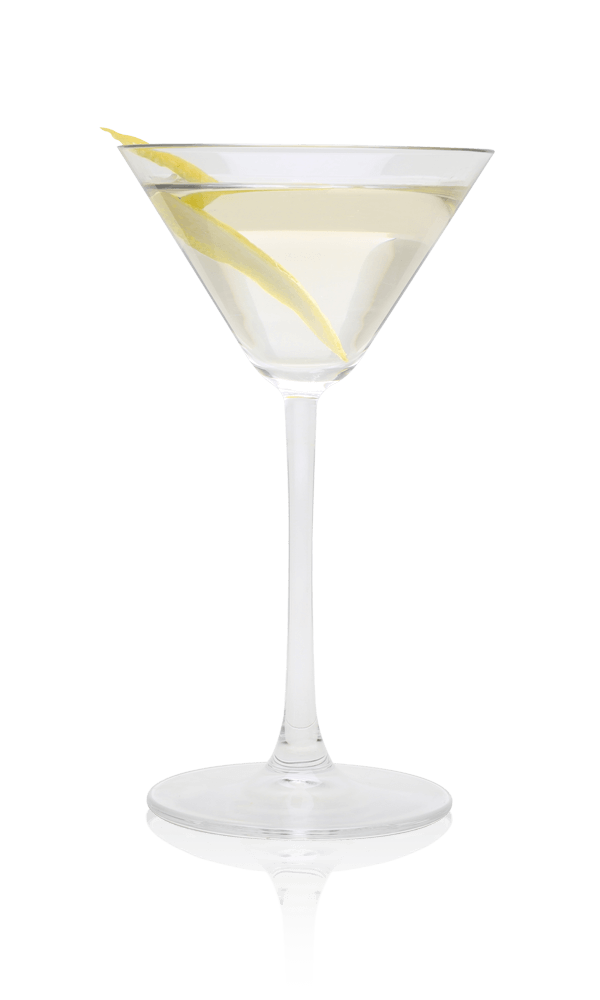 Ingredients
60ml vodka
30ml dry vermouth
cubed ice
lemon twist or olives
Equipment
chilled martini glass
mixing glass
shot measure
hawthorne strainer
bar spoon
Method
Pour the vodka and vermouth into the chilled stirring glass.
Fill the stirring glass half with ice.
Stir the liquid for at least 3 minutes. This doesn't have to be constant stirring but the liquid needs enough time with the ice to reduce the temperature.
Strain into the chilled Martini glass.
Garnish with a lemon twist or olives.
Did you know?
The Vodka Martini was originally called the Kangaroo Cocktail – it became popular after World War II, when vodka became readily available in America and drinkers switched it in for other spirits in lots of different drinks.
Make this Cocktail
Choose your products
Drinks
Konik's Tail Vodka

Launched in 2010, Konik's Tail is named after the wild ponies of Poland's primeval forest, and is crafted from three distinct grains – spelt, rye and early winter wheat, represented by the three koniks on the label. Konik's Tail has been a huge hit in style bars. Shortlisted for the TWE Spirit of the Year 2013 award.

£36.95

Noilly Prat Original Dry

A superior French dry vermouth. The white wine base is allowed to age in the open air during a year of oak maturation before flavouring and fortification. The blend is then aged for a further year before release.

£14.25
Equipment
Mixing Glass Libbey / 26oz (75cl)

A high-quality mixing glass from Libbey, complete with a small jug like spout on the lip to aid in pouring.

£14.95

4 Prong Hawthorne Strainer

For use with the Boston shaker.

£4.95

Bonzer Bar Spoon 10"

A solid Bonzer spoon with disc on the end and a spiral shaft - perfect for layering cocktails.

£12.25

Japanese-Style Jigger 20, 25, 40 & 50ml

A Japanese-style jigger, perfect for measuring out shots when adding to cocktails, with 20 and 25ml measures in one side, and 40 and 50ml on the other.

£15.95
Glasses
Martini Glass 14cl (5oz) / Single

A small, but perfectly-formed, Martini glass.

£3.95