Citrus sharp and refreshing
Rum
This simple combination of rum, lime and sugar is easily one of Cuba's most successful exports
How To Make It
Prep time:

5 minutes

Serves:

1

Skill:

Easy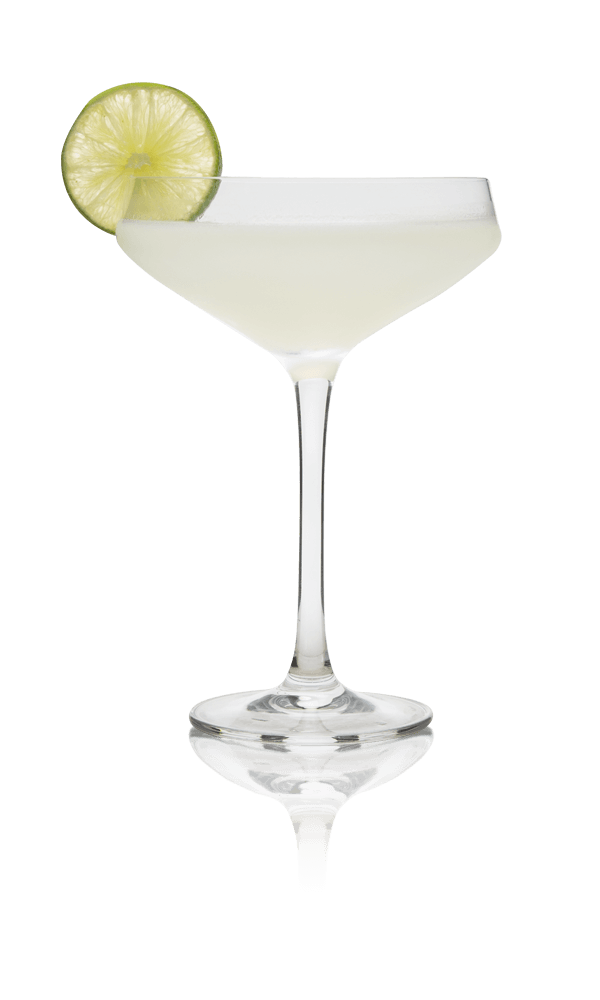 Ingredients
80ml white rum
35ml fresh lime juice
20ml sugar syrup
cubed ice
lime wheel
Equipment
coupe glass
hawthorn strainer
Boston shaker tin
Boston shaker glass
lime squeezer
jigger
Method
Pour the rum, lime juice and sugar syrup into one half of your cocktail shaker.
Fill this with ice.
Cover and shake well until thoroughly chilled.
Strain into a chilled coupe glass.
Garnish with a lime wheel.
Did you know?
One of Cuba's greatest cocktails, the classic Daiquiri is simple to make yet difficult to balance. Use this recipe as a jumping off point to tweak the proportions and make the drink your own.
Make this Cocktail
Choose your products
Drinks
Diplomatico Planas

Planas is the replacement for Diplomatico's Blanco Reserva. Aged for six years, the same as its predecessor, the strength has been upped to 47%. The result is a rich and chewy rum with notes of cappuccino and a nutty finish.

£32.45

Monin Gomme Syrup

The industry standard cocktail sweetener across the UK bar trade, Monin's gum arabic syrup is lightened by a trace of orange blossom. Essential for all manner of sours, daiquiris and just about any cocktail containing lemon or lime juice.

£4.95
Equipment
4 Prong Hawthorne Strainer

For use with the Boston shaker.

£4.95

Boston Stainless Steel Shaker Can / 28oz

An essential tool of the trade for professional bartenders and amateur mixologists alike. Use in conjunction with the Bar Strainer and the Boston Shaker Glass (See Glassware), to create the cocktail of your choice.

£2.75

Boston Shaker / Glass 45.5cl (16oz )

A 16oz shaker glass, made to be paired with a tin for more travel when shaking your cocktails, or for stirring if you want the insulation of glass.

£1.95

Mexican Elbow Lime Squeezer

One of the smartest pieces of bar kit ever created, the legendary Mexican Elbow makes light work of juicing your limes quickly and efficiently with the minimum of effort or waste.

£8.95

Japanese-Style Jigger 20, 25, 40 & 50ml

A Japanese-style jigger, perfect for measuring out shots when adding to cocktails, with 20 and 25ml measures in one side, and 40 and 50ml on the other.

£15.95
Glasses
Perception Cocktail Coupe / 8.5oz (25cl)

A 25cl coupe glass from the Perception range, specially designed for cocktails.

£5.25