Stylish and Caffeinated
Vodka
A stylish cocktail that doubles as a digestif and after-dinner coffee all in one.
How To Make It
Prep time:

5 minutes

Serves:

1

Skill:

Difficult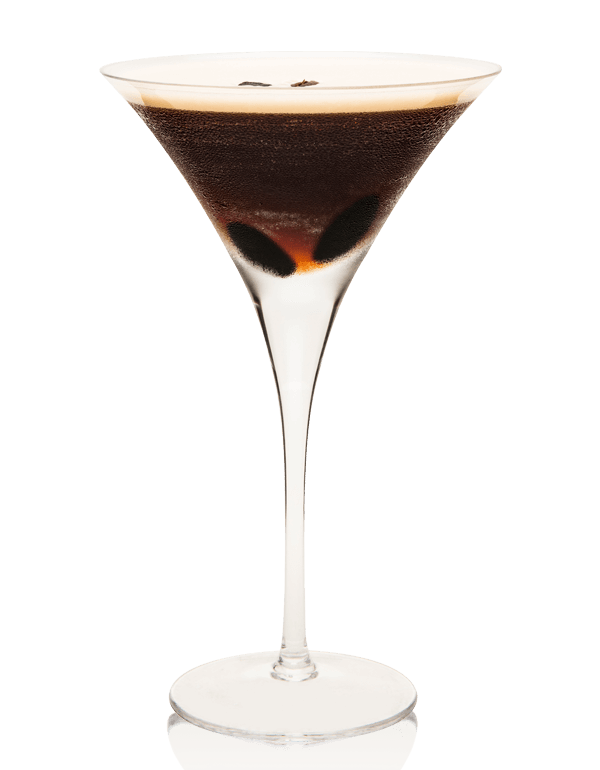 Ingredients
50ml Naked Chase Vodka
25ml Kahlua Coffee Liqueur
25ml fresh espresso
3 coffee beans
lots of ice
shaker glass
Equipment
shaker tin
hawthorn strainer
chilled Martini glass
Method
Pour all ingredients into an ice-filled cocktail shaker
Shake hard and double-strain into a chilled Martini glass
Garnish with three coffee beans
Did you know?
In the late 1980s, legendary bartender Dick Bradsell was working at the Soho Brasserie in London when an American model approached the bar and asked him to make her a drink that "wakes me up and then ****s me up." With the coffee machine sitting next to his bar station, and it being the heyday of vodka, the Vodka Espresso was born, originally served on the rocks. The identity of the model has been a hot topic of discussion ever since...
Make this Cocktail
Choose your products
Drinks
Naked Chase Vodka

Made with organic apples from their orchard in Herefordshire, Naked Chase is one of the latest vodkas from the splendid Chase distillery, and is also the base for their gin.

£35.95

Kahlua Liqueur

Quality rum-based coffee liqueur. Kahlua is a necessary ingredient for many classic shorts as well as Black or White Russians, Mudslides - the list is practically endless. An essential tool of the trade.

£15.95
Equipment
Boston Shaker / Glass 45.5cl (16oz )

A 16oz shaker glass, made to be paired with a tin for more travel when shaking your cocktails, or for stirring if you want the insulation of glass.

£1.95

4 Prong Hawthorne Strainer

For use with the Boston shaker.

£3.75

Boston Stainless Steel Shaker Can / 28oz

An essential tool of the trade for professional bartenders and amateur mixologists alike. Use in conjunction with the Bar Strainer and the Boston Shaker Glass (See Glassware), to create the cocktail of your choice.

£2.75
Glasses
Select Martini Glass / Rona / 24cl (8.5oz)

An elegant glass that's perfect to present a Martini in.

£11.45