Exclusive to The Whisky Exchange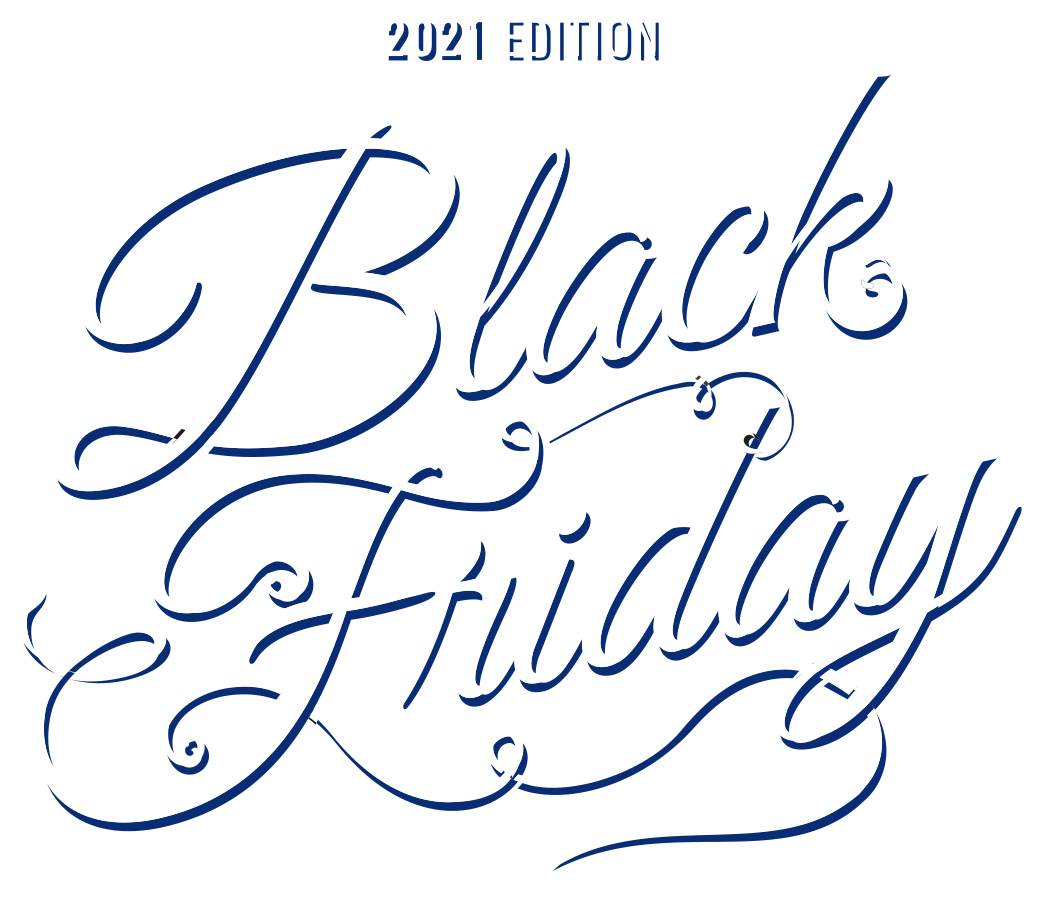 SPEYSIDE SINGLE MALT SCOTCH WHISKY
1800 Bottles
Limited Edition
For Black Friday 2021, we want to celebrate the good things in life, and this 22-year-old Speysider is definitely one of them. While we can't tell you anything more about it – our lips are sealed! – what we can say is that it put a smile on our faces and we're sure you'll love it too.
Buy together with The Whisky Exchange Gift Tube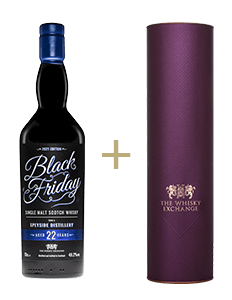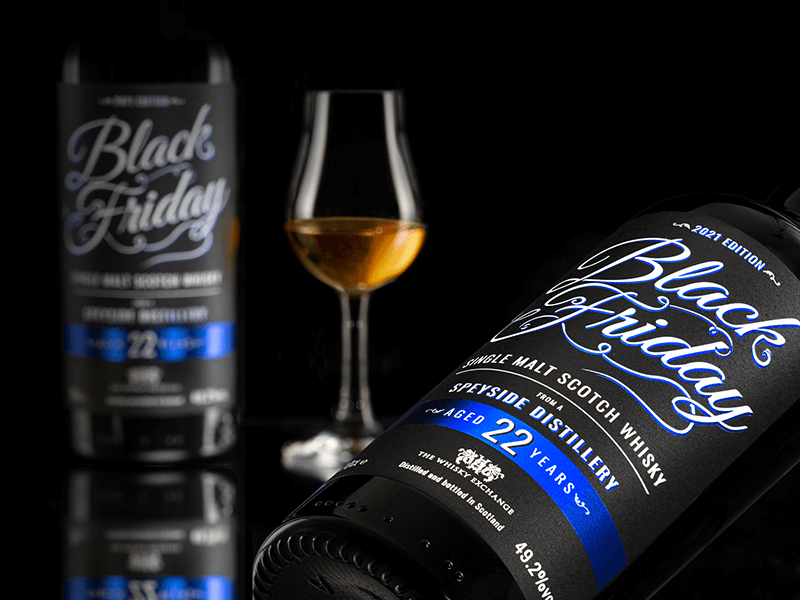 Nose

Layers of fruit slowly climb out of the glass: sweet apple and white-wine-poached pear, raisins and sultanas, flambéed pineapple and creamy banana splits. A touch of mint fondant follows, leading to madeira-soaked spiced sponge cake and old, wax-polished floors. The fruity notes build, as the whisky sits in the glass, joined by freshly cut grass.

Palate

Rich and creamy on the palate with milky coffee quickly swamped by the fruit from the nose: more apples and pears as well as tropical fruit jelly. Darker notes of polished oak and bittersweet dark chocolate build underneath, along with spicy cinnamon and clove, and a balancing dusting of brown sugar. Old leaves appears at the end, drifting across an autumnal forest floor.

Finish

The creaminess lingers, with old oak and a touch of cherry sweetness fading to leave mocha coffee.

Comment

A riot of fruit with something darker hiding underneath – a metaphor for Black Friday sales or just a great dram?
Scroll To Top