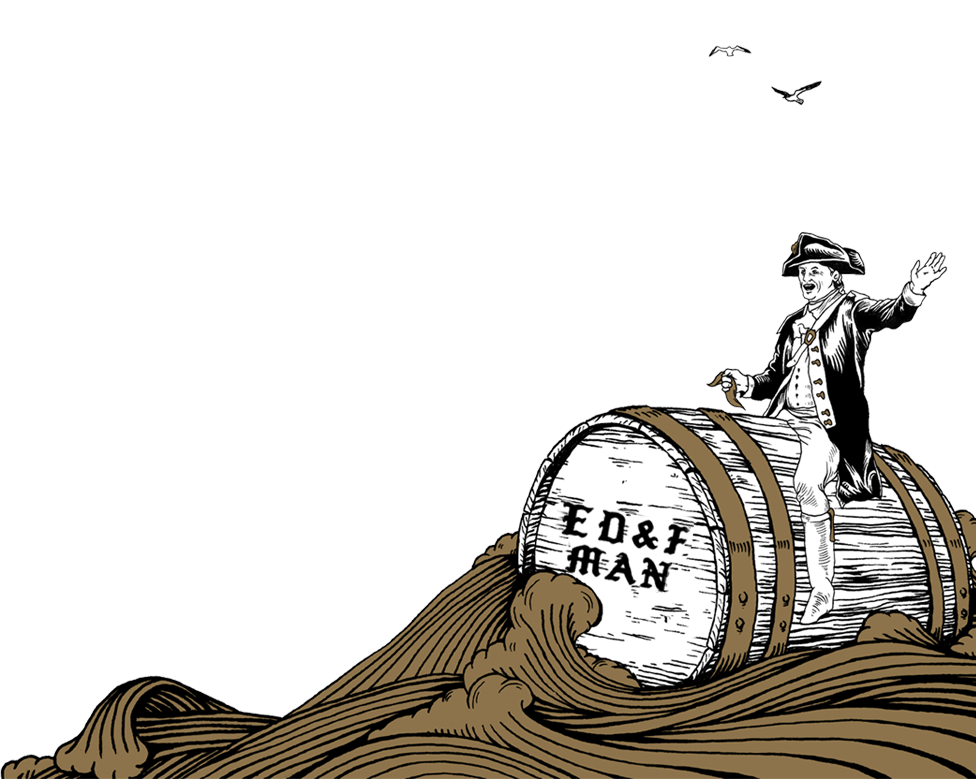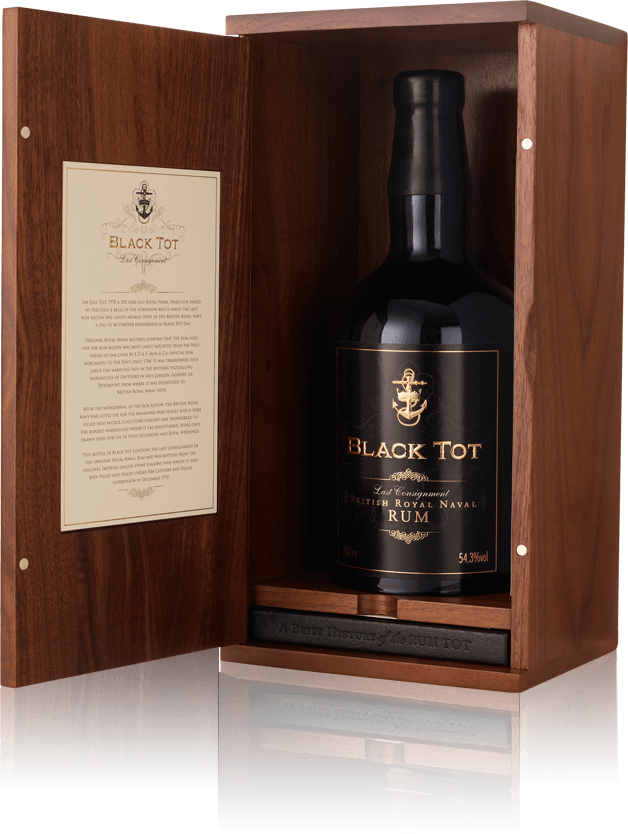 Black Tot
Last Consignment
Royal Naval Rum
54.3% | 70cl

31 July 1970 was the end of an era: the day that the Royal Navy stopped the sailors' daily rum ration, known as Black Tot Day. While the navy no longer issued the ration, it still had some rum – dark, rich, sought-after British naval rum.
For almost 40 years it remained hidden, but in 2009 Black Tot was released. It's a blend of the remaining flagons of rum from the Royal Naval stores, giving aficionados a chance to try authentic British Navy rum – truly a slice of drinking history.
Tasting Notes
From Dave Broom

Colour
Bright, yet deep mahogany cut with flashes of ruby.
Nose
Initial treacle notes precede dark chocolate with super-ripe black fruits, muscovado sugar and walnuts. A drop of water releases notes of black banana, liquorice root, tamarind paste with an exotic edge of balsamic.
Palate
Starts off thick and sweet, becoming light and oaky before a burst of cassis/crème de mûre then espresso and cacao.
Finish
Very long with light scented wood, black fruits and cigar tobacco.
Strength
Remarkably, after 40 years, Black Tot is 54.3% (94.2° proof), almost exactly original issuing strength.
Terms & Conditions

entrants must be legally allowed to purchase alcohol in their country of residence to enter
one entry per person
only purchases from The Whisky Exchange website are eligible
purchases of products on the following page are eligible for entry into the draw:
Black Tot Prize Draw Eligible Products
eligible purchases made between 28 June 2016 and 11.59pm BST on 9 August 2016 will be entered into the draw
one entrant will win a bottle of Black Tot
the winner will be notified after 9 August 2016
no alternative prizes are available
For full TWE terms and conditions, please click here.
Other terms and conditions may apply.
Promoter: The Whisky Exchange, Elixir House, London NW10 7SF