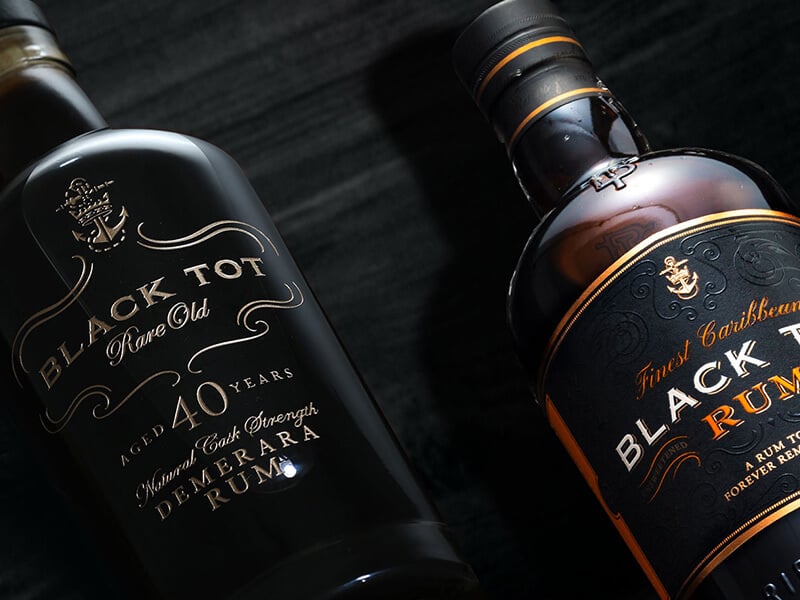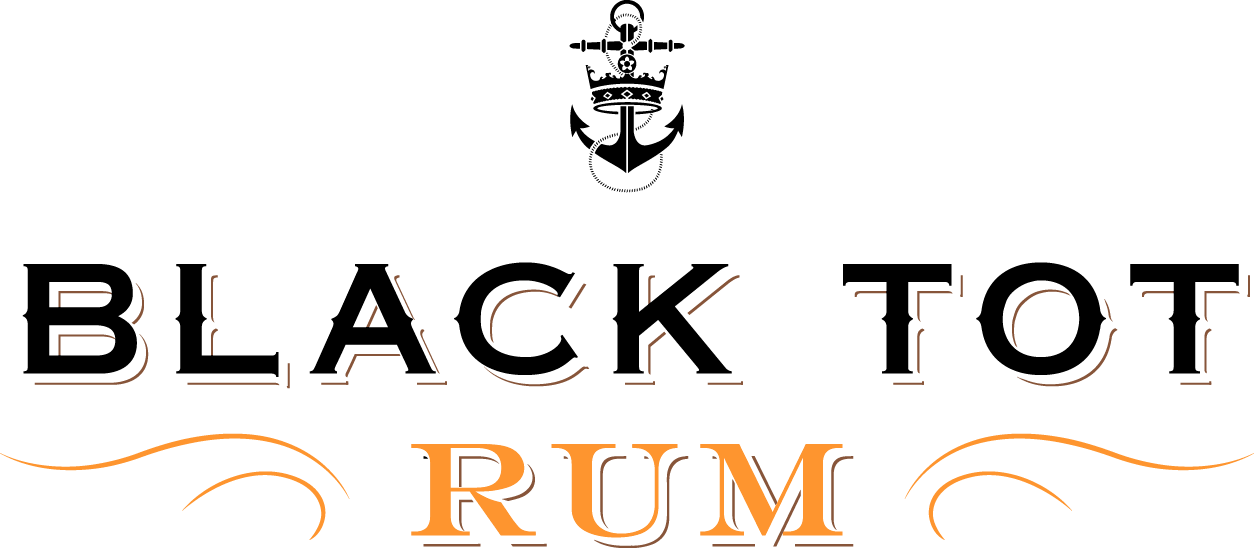 Finest Caribbean Rum
Inspired by the recipe for Royal Navy rum and taking its name from a key date in naval history - from a drinking perspective, that is - Black Tot is steeped in tradition.
The Black Tot range comprises both historic rums from the Royal Navy cellars, the last of their kind to be bottled, and Black Tot Finest Caribbean, a modern rum blended to honour the original tot.
Discover more below, including how you can join in the world's first 24-hour rum tasting in celebration of the 50th anniversary of Black Tot Day.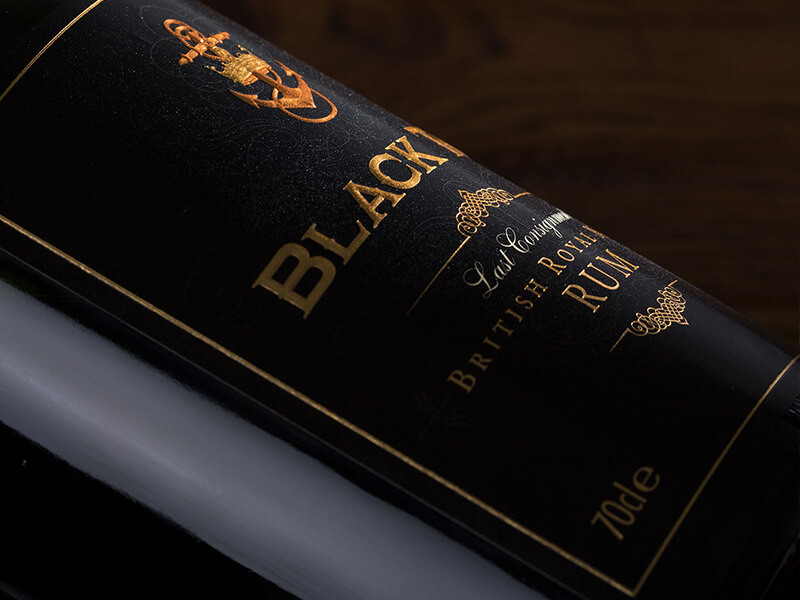 24 Hours of Rum
Celebrate the 50th Anniversary of Black Tot Day with a 24 hour tasting
Starting at 10am, one hour before it will be 50 years to the moment when the last tot of rum was taken aboard Royal Navy vessels, the 24-hour event - streamed live on Facebook - will involve tastings, some very special guest appearances, and of course lots of opportunities to taste along and get involved.
Find out more about the event from its hosts, Black Tot's Mitch Wilson and The Whisky Exchange's Dawn Davies, in the video below.
Learn more
Buy taste-along packs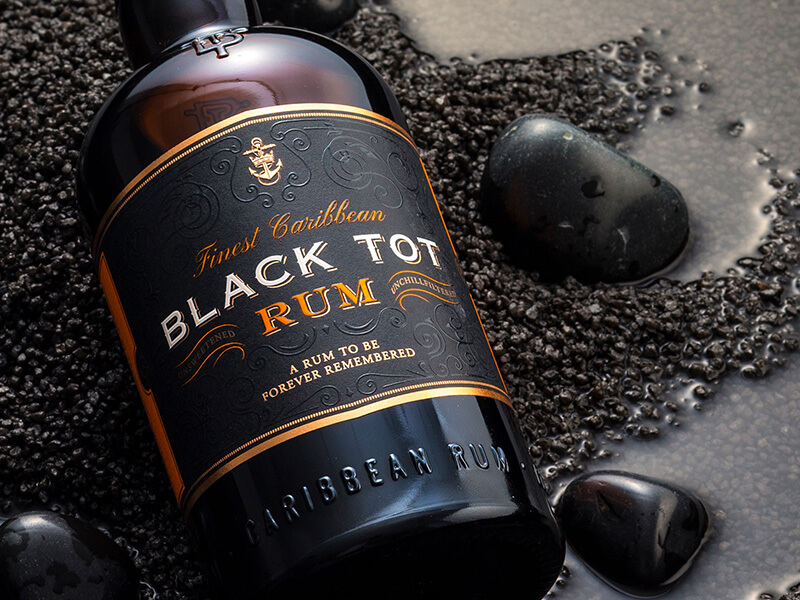 Black Tot
Finest Caribbean
Single traditional blended rum
Fetching Price
Fetching...
Black Tot is a modern take on an old style of rum, inspired by more than three centuries of naval tradition. Bringing together the core components of British Naval rum, Black Tot is fresh and fruity spirit that blows the cobwebs off the stylebook. Rather than the rich and dark style of the past, Black Tot layers elegant and fruity Barbados rum with rich and full-bodied Guyanan and funky Jamaican to create a rum that marries tropical fruit tones with a rich undercurrent of chocolate and coffee.
Tasting Notes
by

Billy Abbott, The Whisky Exchange
Nose Thick and fruity, with pineapples, bananas and freshly-removed banana peel in a chamois leather bag. Golden syrup, brown sugar and funkily sweet sugar-cane juice peek out from behind the fruit, with a touch of polished oak following in their wake.
Palate Rounded and rich, with butter toffee, banana cream and caramel to start. Gentle cinnamon and allspice build, with more fruit – baked apples, pineapple cubes and dried mango – joined by coffee, bittersweet dark chocolate and a grind of black pepper.
Finish Chocolatey mocha coffee fades, leaving roasted bananas and a tingle of anise.
Comment A tasty and versatile blend, showcasing my favourite bits of Barbadian, Guyanan and Jamaican rums – fruity, rich and funky.
Character
Pineapple

Banana

Papaya

Dark Chocolate

Oak

Coffee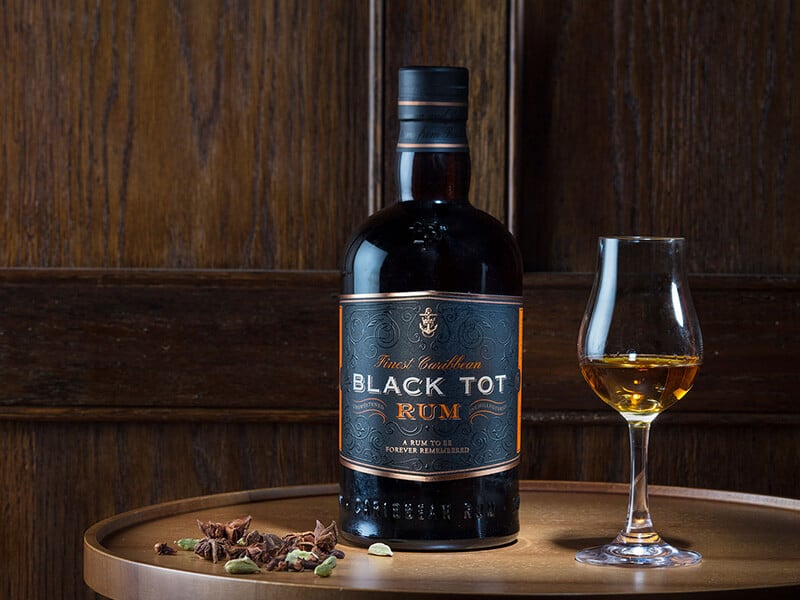 About Black Tot
31 July 1970 was the final day that the Royal Navy issued its men with their daily rum ration – the end of an era, nicknamed Black Tot Day by the sailors.
The Black Tot rum range is a celebration of the lost naval rum tradition and looks at the old naval blend through the lens of modern rum making.
It's a wide range of rums that looks at the old and turns a new eye on it, honouring the lost blending skills of the naval rum makers while bringing rum to a new generation of drinkers.