See all engraving bottles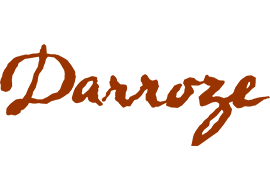 Darroze Les Grands Assemblages 50 Year Old Armagnac Engraving
£320
(£457.14 per litre, includes £10 for engraving)

Create Your Personalised Armagnac
Add Your Engraving
(This product is engraved on the

Front

)
If you wish to order a non-engraved Darroze Les Grands Assemblages 50 Year Old Armagnac, please click here.
Character
Leaves

Nutmeg

Raisins

Leather

Grape
Tasting Notes

by

Billy Abbott
Nose:

Sweet, floral and delicate on first sniff – meadow flowers and sweet grapes – with richer notes of demerara sugar, stewed raisins and rich earth behind.

Palate:

Initially soft, with autumn leaves and touches of nutmeg, quickly becoming dark and rich. Dried fruit, leather, and growing notes of bitter barrel char and green leaf balance the sweetness.

Finish:

More delicate and less weighty than some old Armagnacs, with a complexity that demands careful examination.