See all engraving bottles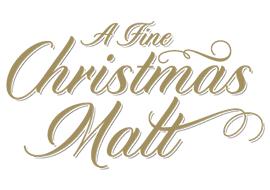 Christmas Malt 2019
10 Year Old Engraving
Speyside Single Malt Scotch Whisky
£66.95
(£81.36 per litre, includes £10 for engraving)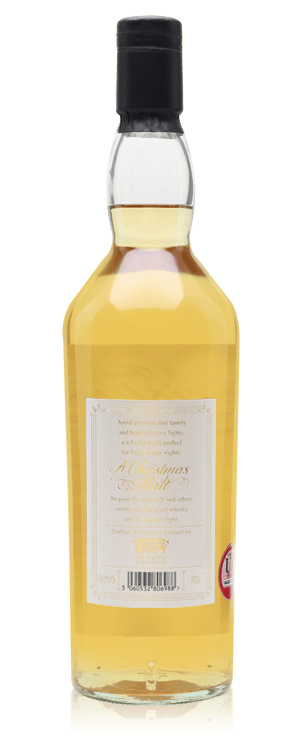 Create Your Personalised Whisky
Add Your Engraving
(This product is engraved on the

Back

)
If you wish to order a non-engraved Christmas Malt 2019
10 Year Old, please click here.
Style
Body

Richness

Smoke

Sweetness
Character
Mint

Cinnamon

Lemon

Apple

Toffee

Sultana
Tasting Notes

by

The Whisky Exchange
Nose:

It's afternoon tea time and a festive spread awaits. Candied-peel-studded vanilla sponge with lemon cream is surrounded by a scattering of sugared almonds and crisp spun sugar. Nutty Florentines – before they're dipped in chocolate – are topped with an extra handful of glacé cherries. Creamy malt notes drift across the table, followed by a touch of chamois leather and musky incense – a pair of freshly-unwrapped, last-minute-gift driving gloves sat on a nearby chair.

Palate:

Sweet and malty notes lead, dusted with spicy cinnamon and lightly drizzled with toffee and lemon – cinnamon swirls with a zingy glaze. The toffee notes continue, with the apple and sultana cake following, covered in crisp crystals of brown sugar and topped with lemon zest and candied lemon peel. A bunch of herbs sits ready for the kitchen: bunched mint and tarragon.

Finish:

The leafy herbs are the first to be taken away, with candied nut brittle quickly consumed not long after, leaving a scattering of sweet Christmas spices and polished oak.

Comment:

Sweet and citrusy with a core of fruit and festive spice – a beginning to a day of traditional excess. A whisky for Christmas afternoon, before dinner. Pairs well with a big box of biscuits, marzipan fruit and unwrapping presents.