What is Calvados?
Calvados is cider from Normandy that is distilled into brandy. It can be made from both apples and pears.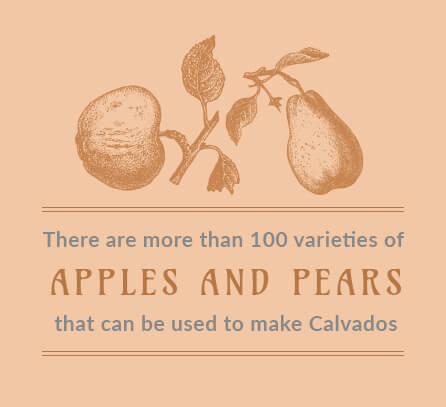 Types of Calvados
There are three designations of origin for Calvados production, which legally protect the methods and quality of the spirits by enforcing a set of rules unique to each region. These are known as appellations d'origine controlee (AOC).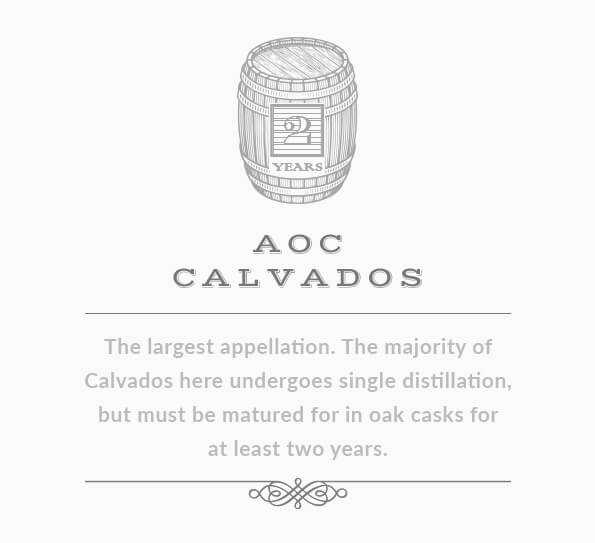 What does Calvados taste like?
Predominantly Calvados tastes of apple and pears, but often offers notes of apricot, baking spices, sweet pastries and flowers.

How can you drink Calvados?
Calvados can be enjoyed on its own as an aperitif, over ice, served long with tonic or paired with foods such as cheese. It can also be used to make a number of fruity cocktails.
Calvados Cocktails
Autumn Leaves

30ml rye whiskey
30ml Calvados
7.5ml Liquore strega
Angostura bitters
Stir together, strain

Apple Blossom

60ml dry gin
30ml orange juice
7.5ml Calvados
5ml sugar syrup
Shake and strain

75 Cocktail

40ml dry gin
20ml Calvados
5ml lemon juice
7.5ml grenadine syrup
Shake and strain

Orchard Crush

1 spoon damson jam
60ml Calvados
30ml lemon juice
7.5ml sugar syrup
Shake and strain
Our Favourites