Anecdotes of Ages

Collection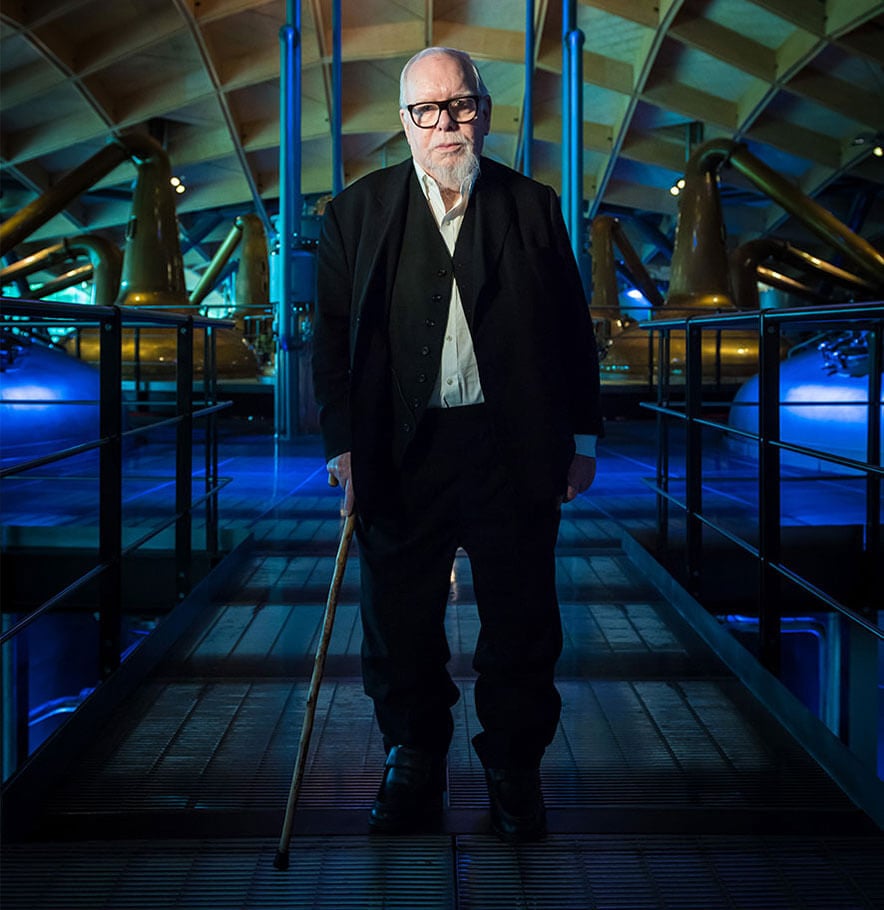 Macallan's Anecdotes of Ages Collection is the distillery's third collaboration with world-renowned pop artist, Sir Peter Blake. It is designed to be both a celebration of The Macallan's long history and of Sir Peter Blake's equally illustrious career.
The collection centres around 13 bottles of 1967 whisky, each one bearing a unique label created by Sir Peter Blake and inspired by the history & legacy of The Macallan Estate. Twelve of these bottles will be sold, one at auction for charity, while the 13th will be kept in the distillery's archive.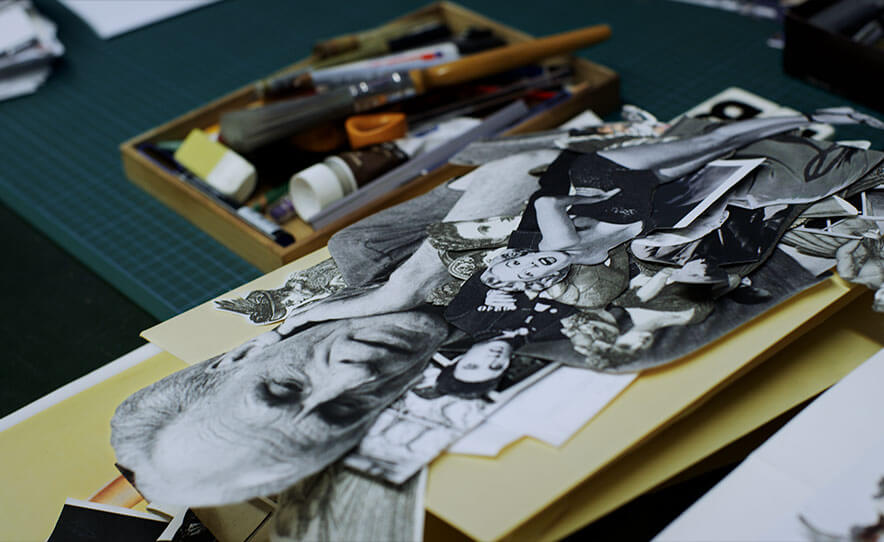 The artwork on this 13th label will, however, be available to collectors in a different guise: Macallan have taken the same 1967 whisky and created a limited edition of 322 bottles, each of which features a duplicate label of this archive bottle.
Finally, to mark this limited-edition series, which by its very nature can only be experienced by a very few, Macallan have also released a non-age-statement whisky complete with a scroll bearing a Sir Peter Blake print, plus details of how the collection was created.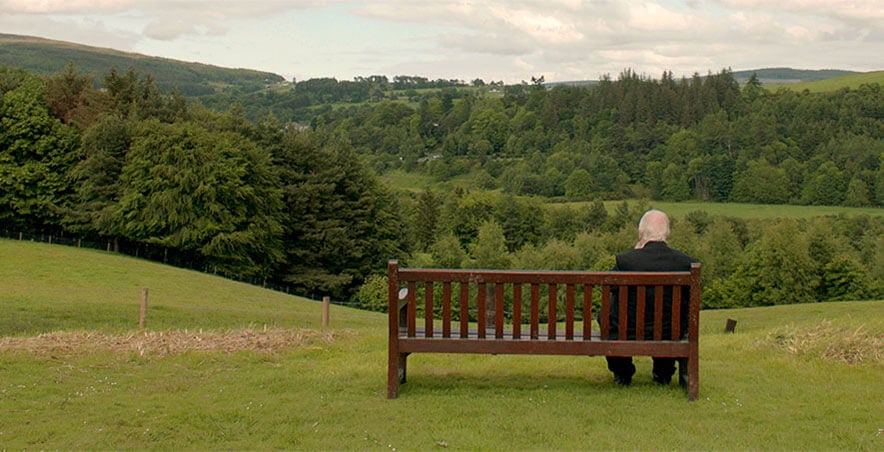 "

Each collage in the Anecdotes of Ages Collection is inspired by The Macallan's history and heritage, one that respects time and craft, two essential components of my own creative process. I meticulously worked on each collage, pulling from The Macallan Estate's rich history to complete a collection that is a celebration of art and whisky.

"
Anecdotes of Ages

Collection

Down To Work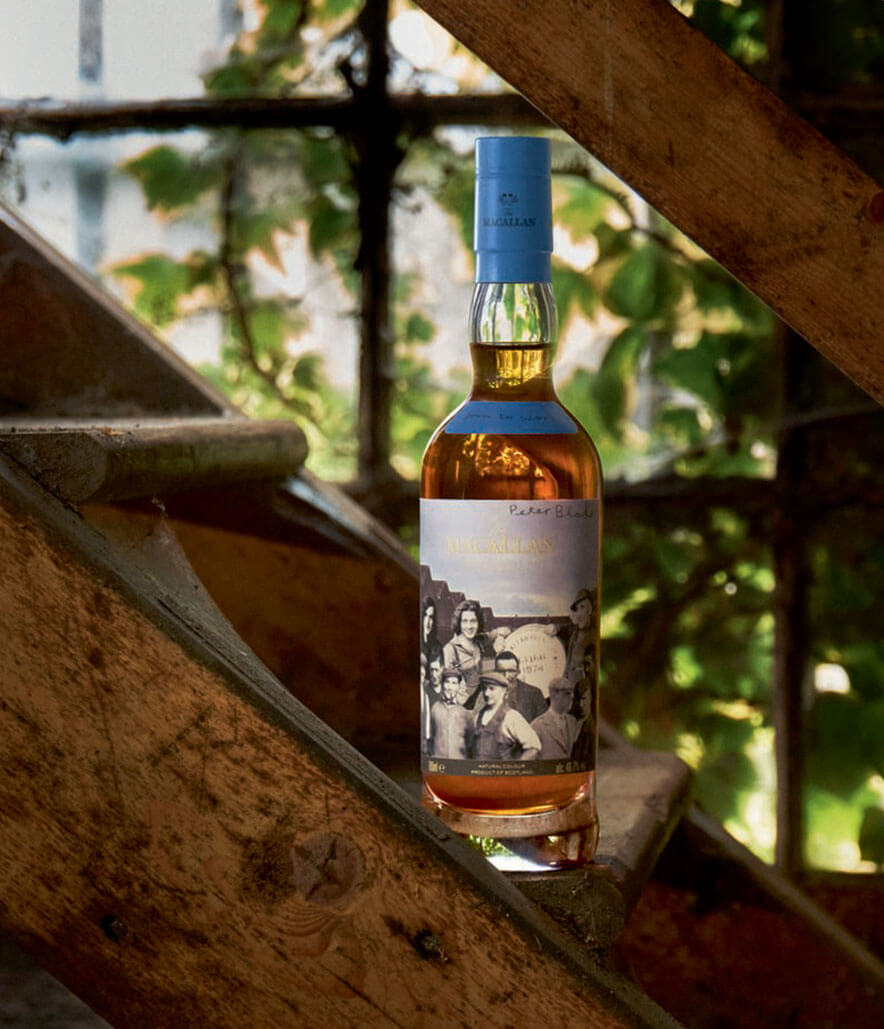 Distilled in 1967, the single malt in each of these 322 bottles has been tempered by age and sherry-seasoned oak into a complex symphony of fruit, chocolate, wood and spice notes.

Each bottle bears a label with artwork by Sir Peter Blake, which is a replica of the label on the bottle held in The Macallan archives.

If you would like to buy a bottle, please register you interest below and our team will be in touch.
Register your interest
Tasting notes
from the producer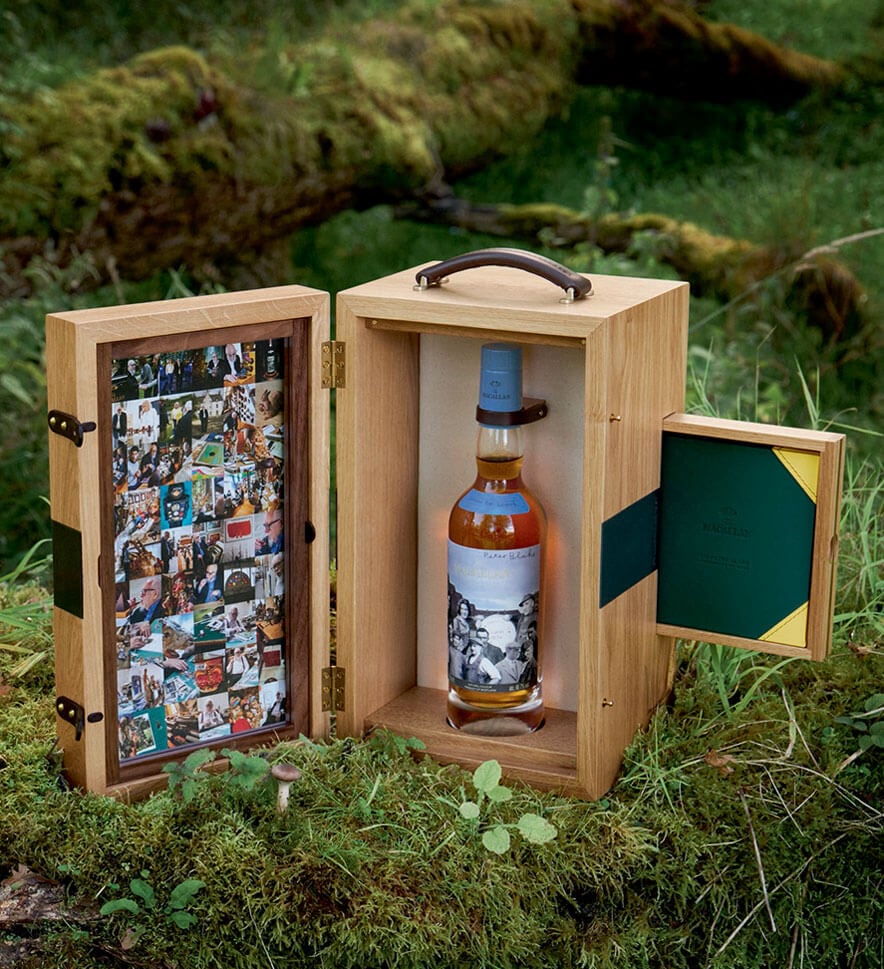 The producer

Aroma

Classic antique oak, dried fruit and fig combined with hints of pineapple and mango layered with a decadent chocolate strawberry note.

Palate

Warm chocolate with light nutmeg and ginger, oak spices and sweet oak opening into pineapple and coconut with an unexpected strawberry and hazelnut burst.

Finish

Complex with a medium to long finish of chocolate, sweet oak and lightly spiced peach.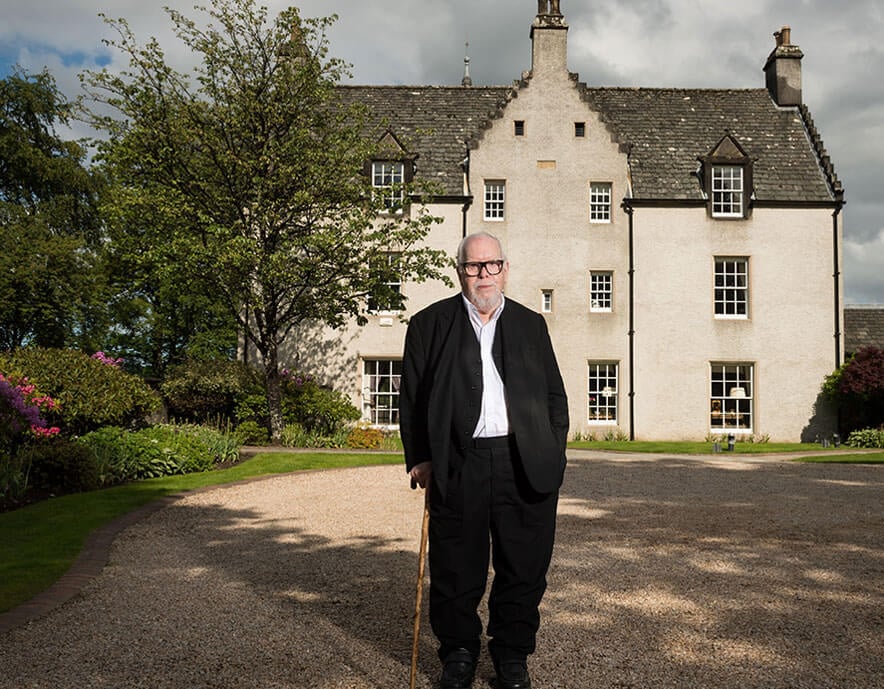 Sir Peter Blake (b. 1932, Dartford, Kent) is a British painter, sculptor, draughtsman and printmaker. He is known as one of the leading figures of British Pop art. Peter Blake studied at Gravesend School of Art before being accepted into the Royal College of Art, London, where he studied alongside other key British Pop artists, David Hockney, R.B. Kitaj, Joe Tilson, Allen Jones, Peter Phillips and Derek Boshier. After graduating from the Royal College of Art in 1956, Blake began to appropriate pop culture icons and advertising imagery to create homages to the likes of Marilyn Monroe, Brigitte Bardot, Elvis Presley and professional wrestlers.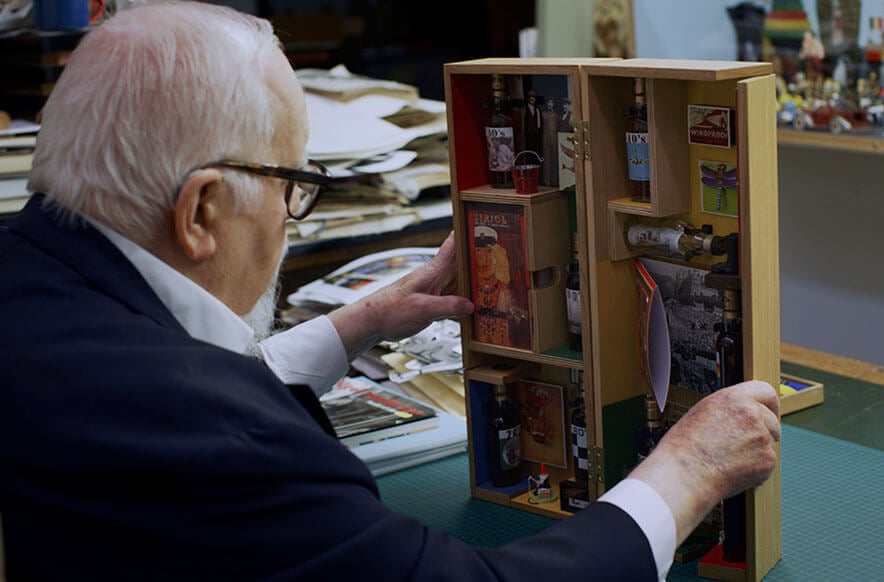 After completing his National Service with the RAF, he received the Leverhulme Research Award to study popular art and travelled through Europe 1956–7. Blake's first solo exhibition was held in 1962 at Portal Gallery, London; solo shows followed at Robert Fraser Gallery, London (1965) and at Leslie Waddington Prints, London (1969). His first retrospective exhibition was held in 1969 at the City Art Gallery, Bristol. Subsequent retrospectives were held in 1973 at the Stedelijk Museum, Amsterdam, touring to Hamburg and Brussels and the Tate Gallery in 1983. In 1994 he was made the Third Associate Artist of the National Gallery, London. Peter Blake was elected a member of the Royal Academy in 1981, and was knighted in 2002.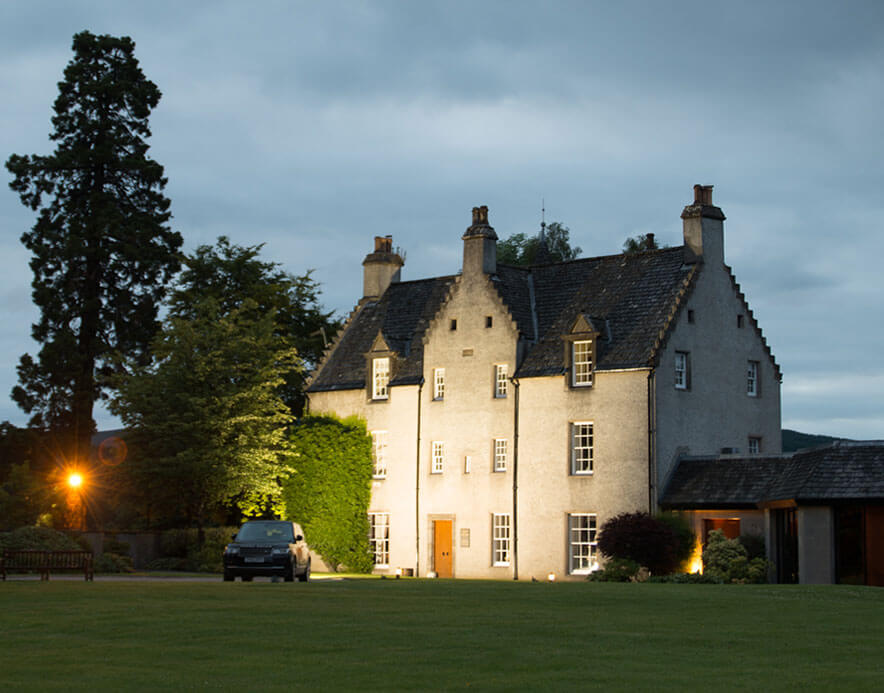 Founded in 1824, Macallan has grown over almost two centuries to be one of the best-known whisky makers in the world. Famed for its rich, sherry-matured whisky, Macallan has set a standard for top quality drams that other distilleries strive for.
In 2018, Macallan officially opened its new, expanded distillery, a masterpiece of engineering and design. Now one of the largest distillers in Speyside, with space to continue growing, the future looks bright for Macallan and fans of sherried whisky.