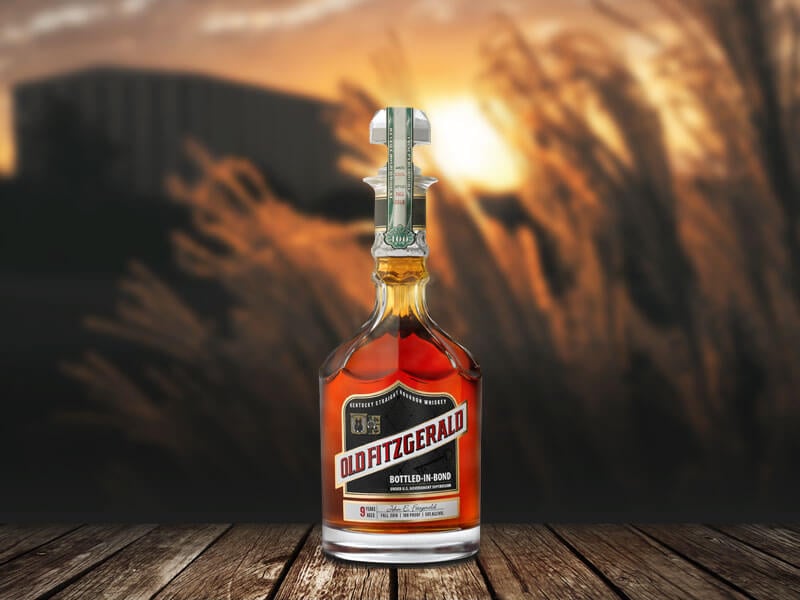 Old Fitzgerald
Bourbon
Bottled-in-Bond 2018
Fetching Price
Fetching Price
The autumn 2018 release of Old Fitzgerald's Bottled-in-Bond bourbon is a nine-year-old whiskey that was distilled in October 2008 and bottled in August 2018. It has tempting aromas of caramel, dried fruit and butter, followed by citrus, toffee and black pepper flavours and a soft, liquorice-tinged finish.
Twice a year, in spring and autumn, a new edition of the Old Fitzgerald Bottled-in-Bond decanter series is released. Presented in an ornate bottle inspired by an original 1950's Old Fitzgerald diamond decanter, the series reflects the traditions of both Old Fitzgerald and the historic Bottled-in-Bond designation.
About
Old Fitzgerald
The Old Fitzgerald name has a long history. The brand was first registered in 1884 by S.C. Herbst, and was eventually sold to what would become Stitzl-Weller, run by Julian P. "Pappy" Van Winkle, during Prohibition. Pappy moved production of Old Fitzgerald to his distillery. In 1999, Heaven Hill bought the Old Fitzgerald brand and began distilling it at the Bernheim Distillery in Louisville.
Old Fitzgerald Bottled-in-Bond is one of the many brands owned and produced by Heaven Hill Distilleries- others include Elijah Craig, Evan Williams, Rittenhouse and Old Fitzgerald Larceny. An independent, family-owned distiller since their foundation just after prohibition in 1935, Heaven Hill are champions of Bottled-in-Bond whiskies and release more of these whiskies than any other producer.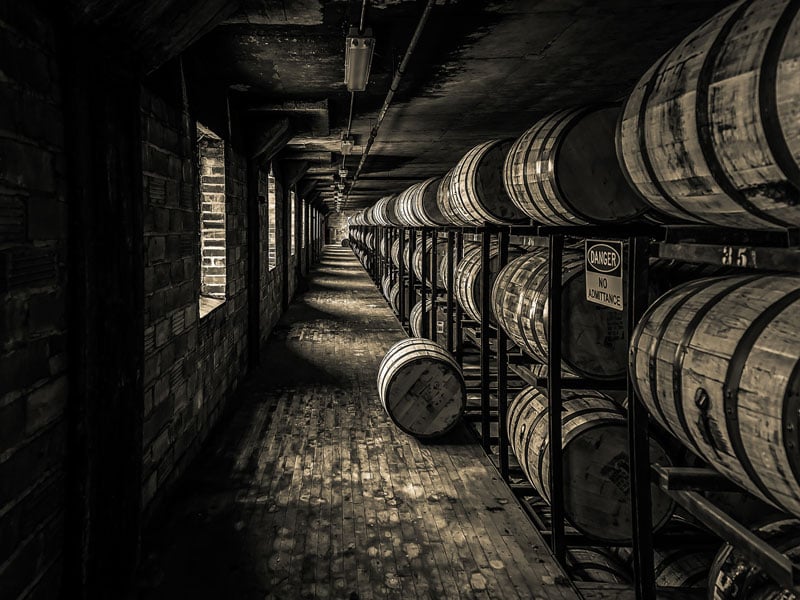 About
Bottled-in-Bond
Whiskies
The Bottled-in-Bond Act was passed by US Congress in 1897. It was the first piece of consumer protection legislation in American history, and to this day is the only way to know for sure at which distillery your American whiskey was made. To be labelled as Bottled-in-Bond, a whiskey must be the product of one distillery and distilled during just one distillation season. The whiskey must be aged for at least four years and bottled at exactly 100 proof, for a strong, signature flavour. Additionally, the D.S.P. (Distilled Spirits Plant) numbers of both the production and bottling facilities must be stated on the label.
Bottled-in-Bond Whiskies from Heaven Hill