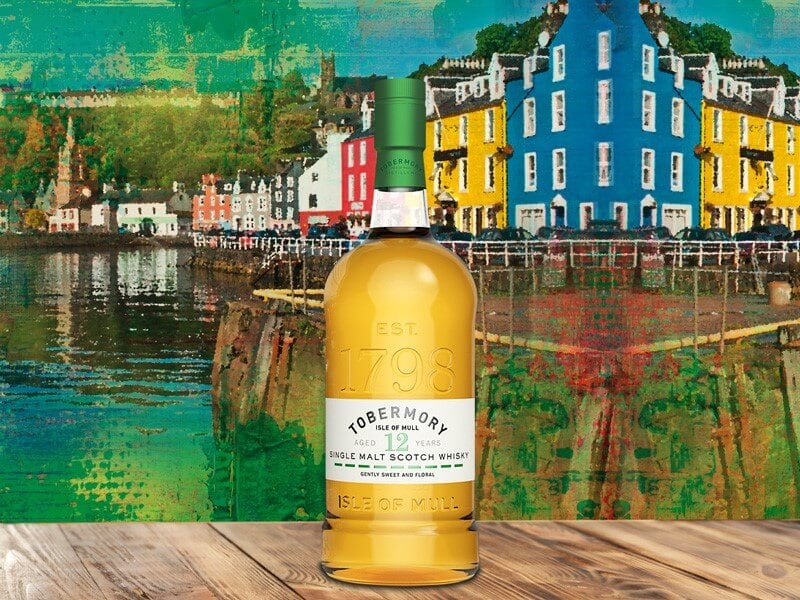 Tobermory
12 Year Old
After a two-year hiatus, Tobermory distillery marks its return to production with a brand-new signature whisky. The 12 Year Old builds on the success of the Tobermory 10 Year Old, taking its baking-spice, fruit and honey profile and filling it out even further with extra complexity and depth.
Inspired by Tobermory town's vibrant harbour front and the work of the distillery's first artist-in-residence Catherine Ross, Tobermory 12 Year Old is a bright and colourful whisky, at once substantial and accessible.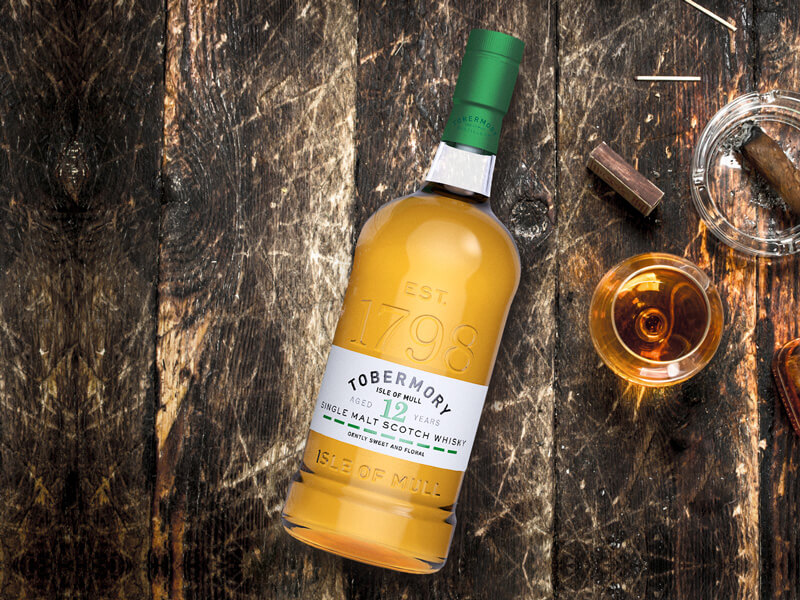 Tobermory
12 Year Old
Fetching Price
Fetching Price
Matured entirely in American oak, Tobermory 12 Year Old is both tight-rope taut and meanderingly complex, its fruity, honeyed character built on a full-bodied and oily foundation.
Tasting notesfrom Tom Ransome-Jones
(The Whisky Exchange)
Nose

Honey, all over. Blossom, honeysuckle, ripe orange, creamy pineapple and vanilla. Has an oily weight about it and a touch of something mineral; salt-encrusted rocks.

Palate

Light and fresh; green wood up front, moving to fresh citrus, apple and papaya. Some thick, herbaceous honey remains, leading to creamy toffee and grilled orange.

Finish

Ripe citrus notes persist, followed by woody spice and some increasingly-dry oak character.

Comment

A deceptively dense dram; airy and fruity but backed up by a reassuring weight.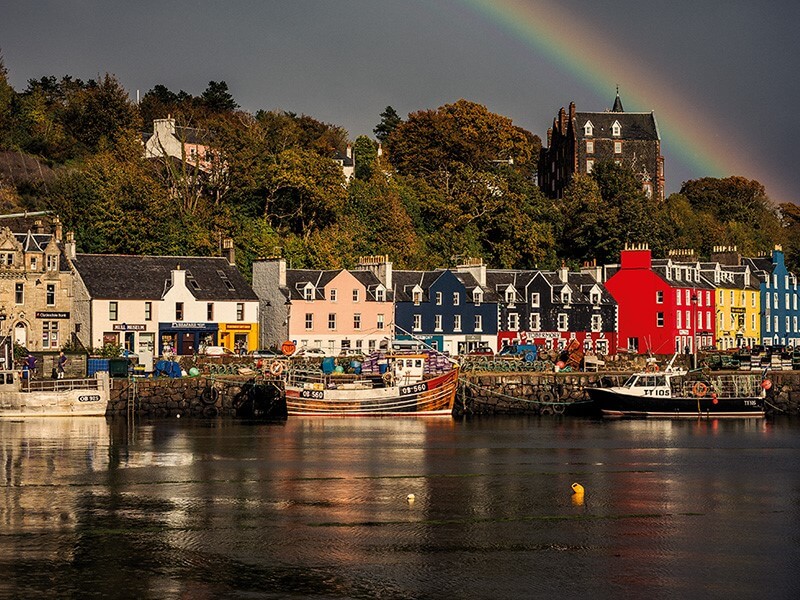 About
Tobermory
Founded in 1798 by John Sinclair, Tobermory's tumultuous history contains no fewer than five hiatuses and closures – the most recent of which began in 2017 and ended in early 2019, during which both the visitor's centre and the distillery itself underwent considerable renovation.
What its history also contains is the production of quite a lot of exceptional single malt, particularly in recent years. Home of both Tobermory and Ledaig – unpeated and peated whiskies, respectively – Mull's only whisky distillery and its reputation grow by the day.
More Tobermory