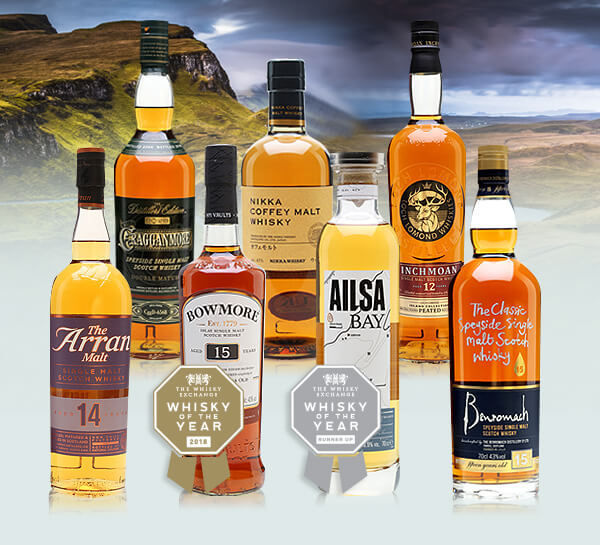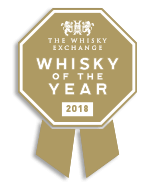 Whisky
of the Year
Bowmore
15 Year Old
The Whisky Exchange Whisky of the Year tasting is one of the most eagerly anticipated events in the whisky calendar. To choose the best dram, we ask our staff, trade partners and leading figures within the whisky world to choose their favourites, which we whittle down to the most popular bottles. There are some rules, however. Each whisky must be:
- below £60
- not cask strength
- an ongoing release
We pour the whiskies, our customers taste them all – blind – and then vote for their favourite and runner-up. The winning whisky, our best whisky of the year, is Bowmore 15 Year Old – a deliciously rich dram which mixes sherry and peat notes.

The Winner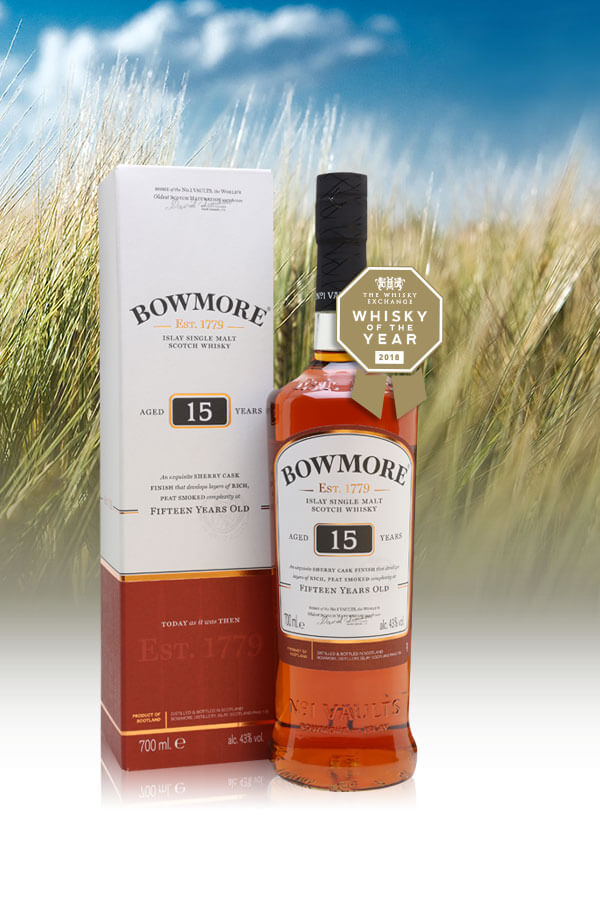 Bowmore
15 Year Old
A whisky coming into its prime. This 15-year-old single malt, which spends its final three years in oloroso sherry casks, is elegantly balanced between this sherry influence and the distillery's fruit and peat characteristics – including a siren-like whisper of tropical fruit that will delight fans of older-style Bowmore. Now is the time to try Bowmore 15 Year Old, which reflects the best of the distillery's output from around the new millennium.
Tasting Notes
By Billy Abbott
The Whisky Exchange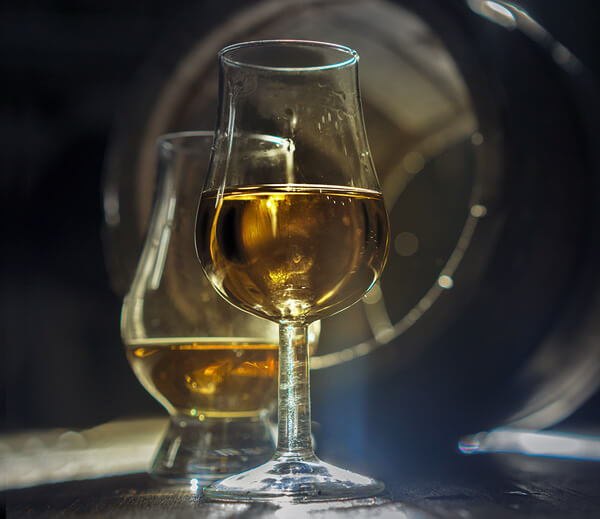 Nose:

A balance of leathery sherry notes and fruity touches. Ripe mangos, wine gums and gummy bears sit on one side; tarred ropes, burnt sugar, medicinal edges, spiced fruit and burnt raisins sit on the other. More sweetness developed as it sat in the glass, along with hints of coconut and vanilla appearing.

Palate:

Pungent fruit and peat smoke, with grapefruit, linseed oil, and some floral touches, balanced by black liquorice, green leaves and some menthol. Water brought out more sweetness, with tropical touches, blackcurrant, cinnamon sugar and fruity chews developing along with lebkuchen.

Finish:

Dark wood, soft tar, woody spice and green apple.
The Range
About Bowmore
Islay's Bowmore distillery has been making a name for itself since the 1800s – in 1841, for example, Windsor Castle requested a cask – and today is famed worldwide for its whiskies' notes of beach bonfires, flowers, citrus and tropical fruit. Many of Bowmore's whiskies are matured in sherry butts, and for many casks matured takes place in the distillery's No.1 Vaults on Islay itself. These damp, cold vaults are considered to be ideal for long-ageing whisky.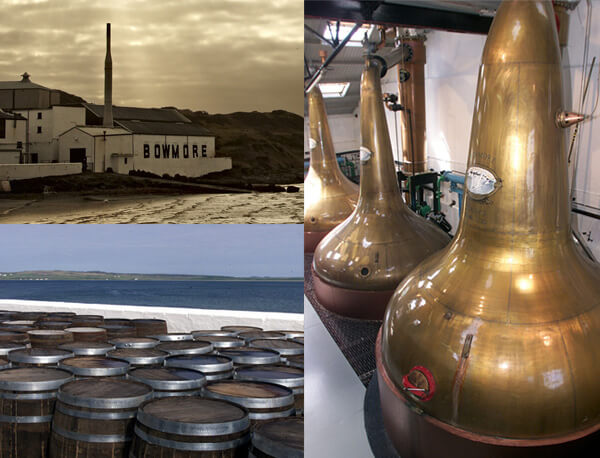 The Runner-up

Ailsa Bay
A beguiling and unusual Lowland whisky with notes of leafy bonfires, salty smoked salmon, orchard fruits and honeyed oatmeal. Ailsa Bay distillery was founded in 2007 on the same site where Ladyburn once stood.
Buy Now
The Shortlist