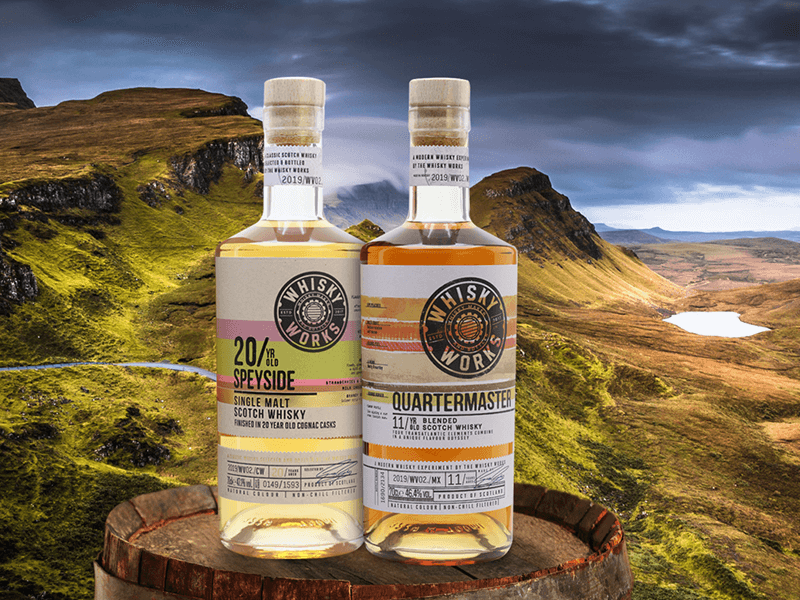 Whisky Works set out in 2018 to create and bottle whiskies which were interesting and heritage-rich, while also being experimental, accessible and exciting. To this end, each bi-annual release consists of two whiskies – one to engage with the long-established story of whisky, the other to test its boundaries.
This second release brings impressive flavour to an 11-year-old blend through labyrinthine maturation and finishing. The other side of the coin is a venerable old single malt from a closed distillery, lavishly imbued with sweetness from its finishing period in Cognac casks.
QUARTERMASTER 11 Year Old
Blended Scotch whisky
Fetching Price
Fetching...
The experimental half of this second release from Whisky Works, Quartermaster is a blend of four different whiskies – Highland grain and Speyside single malts – each matured and finished in different ways to create an impressive depth of flavour. The grain component was matured in ex-rum casks, with a portion spending a further finishing period in Pedro Ximénez sherry casks, while the malt components were matured in a combination of American white oak casks and sherry butts.
Tasting Notes
From

the producer
Nose Fruity, ripe, rum-steeped peaches with notes of ground ginger and coffee.
Palate Nutty and earthy almonds balanced with notes of sweet dried dates, raisins and orange peel.
Style
Body

Richness

Smoke

Sweetness
Character
Ginger

Raisins

Orange

Peach

Rum

Almond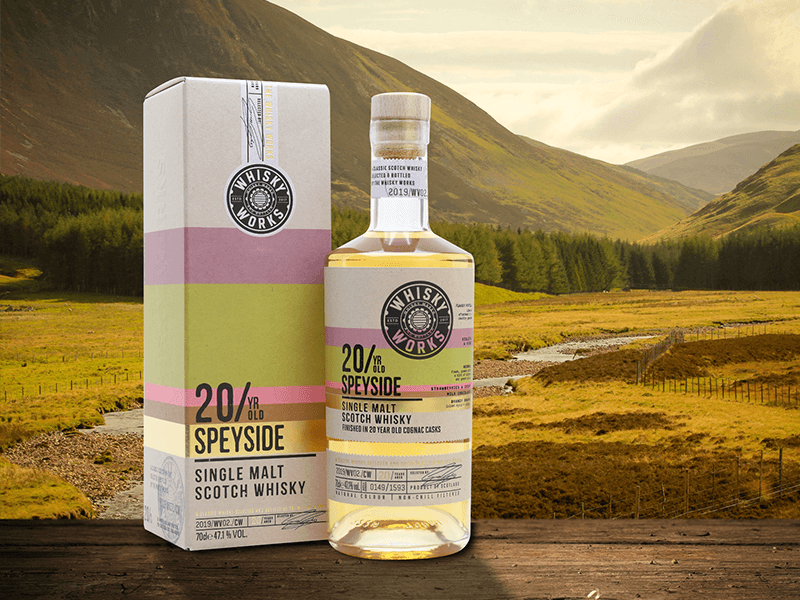 20-year-old
Speyside
Single malt Scotch whisky
Fetching Price
Fetching...
This Speyside single malt was distilled in September 1998, shortly before the unnamed distillery shut down forever. It has since been matured in American oak for two decades, before a seven-month finishing period in 20-year-old Cognac casks from the Bourgoin Estate in Southwest France. The result is a floral dessert of a whisky in which sweet malt and spice are run through with floaty, herbaceous notes.
Tasting Notes
From

the producer
Nose Sweet, grassy herbal notes with hints of citrus and floral violets.
Palate Creamy milk chocolate, golden syrup, ginger and strawberries & cream.
Style
Body

Richness

Smoke

Sweetness
Character
Violet

Ginger

Grapefruit

Strawberry

Milk Chocolate

Cream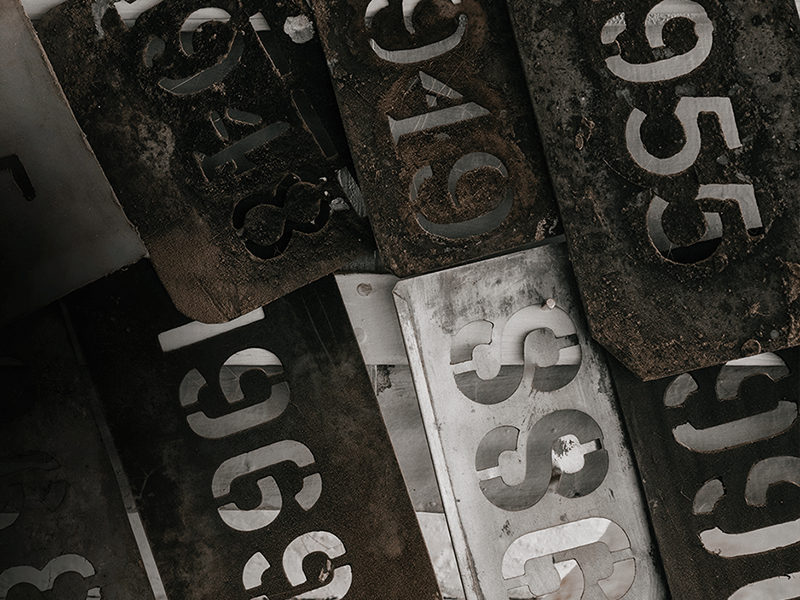 Whisky
Really Works
Launched as a new company under the Whyte & Mackay umbrella in 2018 under the watchful eyes of master blender Gregg Glass, Whisky Works effortlessly blends accessibility, experimentation and heritage to create interesting whiskies with pleasing aesthetics. The bottler's first release made its presence known with an old grain whisky and made waves with a Highland single malt partly matured in virgin Scottish oak. Frankly, we can't wait to see what Gregg and his team get up to next.