Octomore 5 Year Old
Edition 4.2 Comus
Islay Single Malt Scotch Whisky
Distillery Bottling
70cl / 61%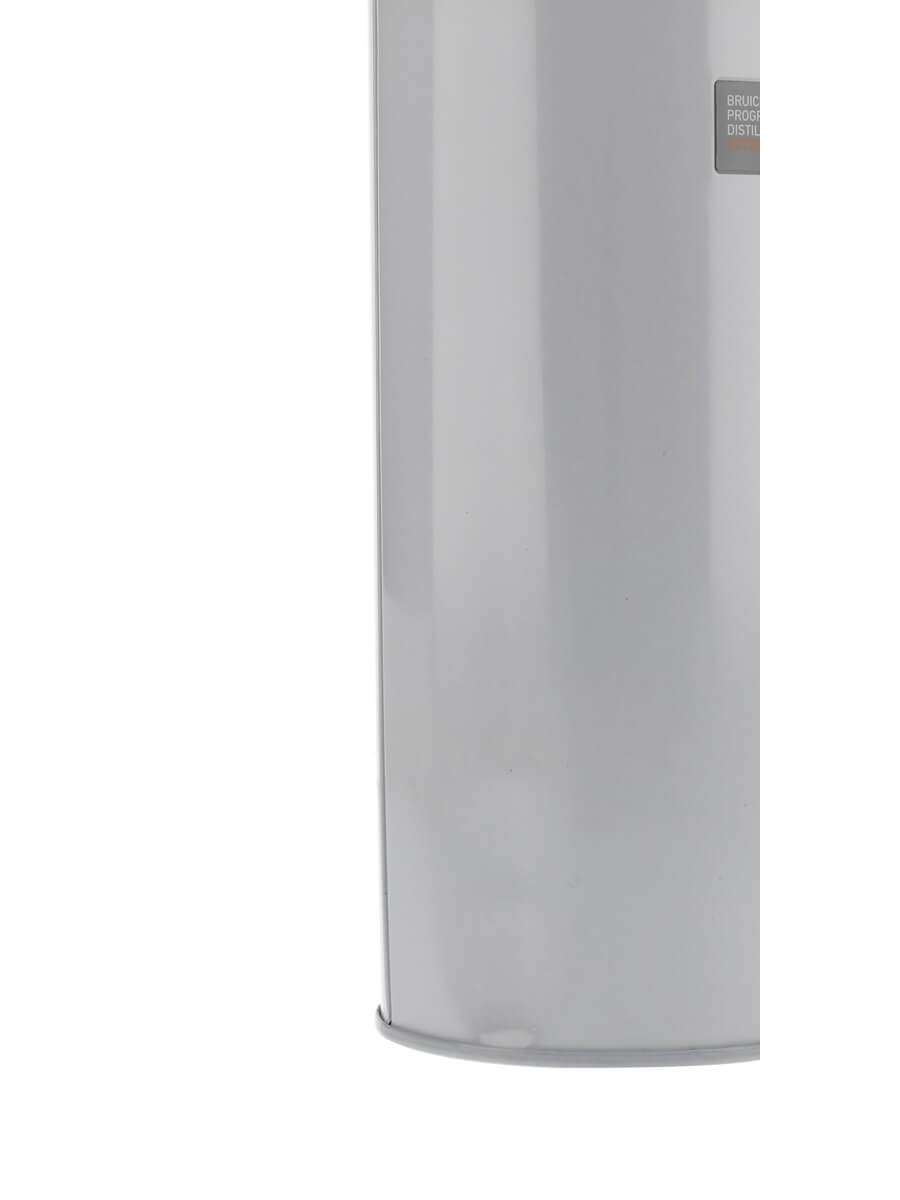 FREE UK Mainland standard delivery
In Stock
£750
£625 ex VAT
(£1,071.43 per litre)
Estimated Delivery
Express delivery

(Choose a day)

From £6.95

Standard delivery

(UK Mainland)

Free

Click & Collect

(Mon-Fri 10am - 5pm)

Free
More smoky insanity from the folks at Bruichladdich, this time with the barley peated to 167ppm. This Octomore is named for Comus, the son of Bacchus (the Roman god of wine and partying), and has been finished in a Sauternes cask. Their tasting notes, reproduced below, are worth a read.
Tasting Notes (1)
Facts
Facts
Bottler

Distillery Bottling

Age

No of Bottles

18000

Country

Scotland

Region

Islay

Colouring

No

Certification

Certified B-Corp
Tasting Notes
Tasting Notes
Producer's Notes

ColourGolden honey/ripe barley.

BodyMedium weight and well defined for a young islander. The texture is rich, sweet and mellow and the viscosity of the sauterne brings balance to the power of the peat. This is a most sophisticated octomore and it's kind of unbelievable to see "the beast" tamed a little!

NoseThe opening is a beautiful combination of peat smoke, bracken, leather, tobacco pouches, bog-myrtle & briny waves. Then little twists of home-made mint toffee enter the system as do the nutty notes from the oaks – both french and american. And so the dance goes on but where is the french beauty? She waits patiently on the fringes then at exactly the right moment she makes her entrance from the epicentre of the spirit bringing aromatics and flavour the young Ileach could only dream about. It's a brilliant engagement to experience. From deep in her soul she commits to this amazing relationship, the aromatics relay the message to the waiting taste buds to expect a whole new experience. The Grand Cru Sauterne flavours of pear syrup, plump bursting grapes, guava, passion fruits and cantaloupe with a dusting of icing sugar; you have to wonder just how surreal this is, a super heavy peated spirit being seduced by the delectable classic french beauty – passion changes everything!

PalateIt's absolutely outrageous, the coming together of flavours so far removed from each other you would think it would be a disaster but once again we stand in awe of imagination and the courage to take the consumer on this incredible journey of discovery. The kaleidoscope of aromatics transcends beautifully onto the palate which is going crazy with excitement. The smoke is the perfect foil for the Sauterne; this is Bruichladdich at its best, walking on the wild side, bringing pleasure and excitement to those who have that sense of adventure and passion that comes only from people who are totally committed to tradition, yet fearless in their search for the ultimate dram.

FinishThis love affair should never have happened but it has and we are witness to its enchantment, passion and joyfulness as the flavours linger long into the night, ending on a drift of peat smoke and the marine magic that is truly Islay.
Customer Reviews
Reviews (5)
Reviews
5

Its that good I've reviewed it twice. Showing my age.

5

I don't do reviews; I don't have the necessary vocabulary. I bought my bottle in April 2012 and still have about 20% left. This is not an indication of how little I enjoy drinking it, but more an indication of how rarely I feel I deserve it. I am surprised to see it is still available in this version. I am trying very hard not to persuade myself that I can afford its current price (with some help from my wife!) I'll have to make do with another glass or two on my 81st birthday. Keep up the good work.

5

I have never enjoyed smoky, peaty whisky, I usually go for Speyside or Highland malts. I bought this Octomore 5yo a couple of years ago from TWE as a gift for my son in Australia. For some reason or other it failed to get into the suitcase. I opened it two hours ago - I''m a convert! My only regret is that my son hasn''t had (and won''t get) a taste of it. I am still enjoying my first drink now and won''t pour the second until the finish is finished. Are the later editions as amazing?

I don't have the vocabulary to describe it like a professional but this is absolutely my favourite whisky. I thought my 1979 Port Ellen was perfect but when I tasted this 5 year old whisky mind just travelled to Islay. It's like magic in a bottle and very soon I'll buy a second one.

Bought a bottle and tasted it at a SWB tasting in Northern Cyprus. We awarded it top marks . It's an amazing dram. At the very front of the mouth you get this very sweet taste then slowly as it goes to the back of the mouth you gradually experienced the intense peat . It's a very special whiskey. Excellent
Disclaimer
Disclaimer
While we endeavour to provide full and accurate information on our website, there may be occasions where producers have updated their recipe or failed to provide full details of their ingredients and processes. This may affect factors including the product style and allergen information, and we would advise that you always check the label and not solely rely on the information presented here. If you are at all uncertain about a product then please contact our customer service team before purchase.
Good To Know
How we pack
Eco-friendly Packaging

Our boxes are made of 100% recyclable cardboard. Our special air-inflated packaging is both re-usable and recyclable, as well as efficient to both transport and dispose of.

Flexible Delivery Options

We deliver to countries all over the world! You can also select express delivery, or pick a specific delivery date, at checkout.

Packed With Care

Our experienced warehouse team take great care with every order. As specialists in glass packaging they ensure that your items stay safe and secure in transit.
14-Day returns policy
We want you to be 100% happy with your order and it is our aim to ensure that all products supplied to all customers arrive in perfect condition. You have the right to cancel your order at any time without being charged for the goods ordered within 14 days of purchasing (other than for perishable or personalised products or those products that have been specified as non-returnable).