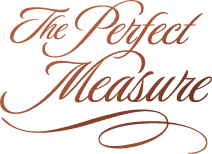 Around the World Whisky Gift Set
5x3cl
Whisky isn't just made in Scotland. Try a sample of the best the world has to offer with this gift set of five 3cl samples. Inside is one each of: Michter's US*1 Bourbon (USA), Amrut Peated Cask Strength (India), Kavalan Sherry Oak (Taiwan), English Whisky Co Classic (England) and Nikka Miyagikyo (Japan). This superb present for the adventurous whisky drinker also comes with a glass.
Around the World Whisky Gift Set
English Whisky Co.

Classic (TWE Exclusive)

English Single Malt Whisky

ABV 53.4 %

Product of England

Nose: Sticky toffee apples and shortbread biscuits with candied lemon peel.

Palate: Victoria sponge cake with honeysuckle, sweet mango and mouthwatering orchard fruit.

Finish: Lingering, with nutmeg and fudge developing into spicy baked apples.


Nikka Miyagikyo

Japanese Single Malt Whisky

ABV 45 %

Product of Japan

Nose: Full and rich with floral notes, tropical fruit, beeswax and hints of wood smoke.

Palate: Malt focused, with cinnamon and ginger spiciness, chocolate and tobacco.

Finish: Long and soft. Tobacco fades to leave spiced, stewed fruit.


Michter's

US*1 Small Batch Bourbon

ABV 45.7 %

Product of USA

Nose: Rich notes of barley sugar, raisins and dried fruit, with fennel seed and fresh bread.

Palate: Rich and spicy, with juicy fruit, cinnamon and clean, well-defined flavours.

Finish: Welcoming kick of black pepper, then the dried fruit stays strong.


Kavalan

Sherry Oak

Taiwanese Single Malt Whisky

ABV 46 %

Product of Taiwan

Nose: Rich sherry-cask notes – dates, prunes and raisins, with spice and savoury umami touches.

Palate: Sweet and thick, with dried berries, black pepper, tobacco and dark chocolate.

Finish: The dark chocolate fades to reveal sweet fruit.


Amrut

Peated Cask Strength

Indian Single Malt Whisky

ABV 62.8 %

Product of India

Nose: Spicy and smoky, with freshly milled grain and peat paired with black pepper and lime.

Palate: Fresh and zingy with sweet peat smoke balanced against raisins and gentle spice.

Finish: Long and complex, with sweetness becoming rich, dark and smoky.

Around the World Whisky Gift Set
Samples in this set are from the following bottlings