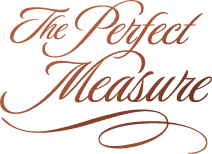 Japanese Whisky Limited-Edition Gift Set
5x3cl
Explore Japan with this limited-edition Perfect Measure tasting set. It contains one 3cl sample each of Chichibu On The Way 2015, Mars Maltage Cosmo, Nikka Coffey Grain, Taketsuru Pure Malt and Yamazaki 12 Year Old. Complete with a glass and full tasting notes, this is a superb way to discover Japanese whisky, and would make a great gift, too.
Japanese Whisky Limited-Edition Gift Set
Chichibu

On The Way

Japanese Single Malt Whisky

ABV 55.5 %

Product of Japan

Nose: Softly herbal, with leafy notes leading into peachy stone fruit and soft toffee.

Palate: Spicy and fruity, with stewed apple, tinned peach and sugar-studded pastry.

Finish: More orchard fruit follows spicy touches.


ABV 43 %

Product of Japan

Nose: Vanilla and walnuts with layers of fruit: cherry and raspberry, pear and apple.

Palate: Citrus oil leads, followed by fleshy oranges, chocolate and oaky spices.

Finish: Fresh plums and red grapes with chocolate lingering.


Nikka

Coffey Grain Whisky

Japanese Grain Whisky

ABV 45 %

Product of Japan

Nose: Sweeter and fruity with oodles of sweet spice, mango, papaya, and orange peel.

Palate: Toffee popcorn, with heady citrus and tropical fruit. Quite a mouthful.

Finish: Not especially long lasting; rich oak and marmalade notes dominate.


Nikka Taketsuru

Pure Malt

Japanese Blended Malt Whisky

ABV 43 %

Product of Japan

Nose: Clean and bright, with red fruit bursting out of the glass and glazed fruit-tart sweetness.

Palate: Soft and fruity with spicy clove appearing along with a cherry-menthol note.

Finish: The rich fruit lingers.


Suntory Yamazaki

Japanese Single Malt Whisky

Aged 12 years

ABV 43 %

Product of Japan

Nose: Maple syrup, white grapes and honeysuckle lead a soft and spicy character.

Palate: Spice starts, fading beneath caramel, sweet orange and cinnamon toast.

Finish: Grape skin and pineapple.

Japanese Whisky Limited-Edition Gift Set
Samples in this set are from the following bottlings