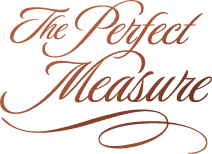 Bourbon Discovery Gift Set
5x3cl
Bourbon is booming and more great American whiskeys are appearing than ever before. The masters of the art are the veteran distillers of Kentucky, and this tasting set brings together some of the most iconic names in bourbon. From Elijah Craig, maybe the first bourbon maker, to bar staple Maker's Mark, these are the names to watch out for.
(£29.97 per 10cl)
In stock
Express delivery available
Bourbon Discovery Gift Set
Maker's Mark

Kentucky Straight Bourbon Whiskey

Nose: Initial sweetness – caramel, brown sugar – gives way to soft fruity notes and vanilla.

Palate: More savoury than the nose suggests, with toasted nuts and cinnamon notes.

Finish: Initially light but sweet spice builds over time.


Evan Williams

White Label

Nose: Sugary sweetness leads, accompanied by vanilla, ginger spice and touches of candied fruit.

Palate: Black pepper to start, softening into a sweet mix of vanilla, caramel and citrus peel.

Finish: Dry with the sweeter elements fading to leave gentle spice.


Wild Turkey

101

Kentucky Straight Bourbon Whiskey

ABV 50.5 %

Product of USA

Nose: Big and peppery to start, with rye and caraway seed following. Toffee sweetness sits at the back.

Palate: Intense and layered, with waves of cinnamon, clove, nutmeg, hazelnuts and mint.

Finish: Long and spicy.


Elijah Craig

Barrel Proof

Kentucky Straight Bourbon Whiskey

ABV 69.4 %

Product of USA

Nose: Zesty oranges, marmalade on rye and woody spice. Spicy apple pie notes develop.

Palate: A shock if you're not used to the strength, with an onslaught of caramel, fruit and spice.

Finish: Long and spicy, fading to leave fruit and balancing bitter char.


Four Roses

Single Barrel Bourbon

Single Barrel Kentucky Straight Bourbon Whiskey

Nose: Fruit and spice lead, with cocoa, maple syrup and floral touches slowly building.

Palate: Robust and full-flavoured, dominated by plum and cherry notes, and complemented by caramel.

Finish: Long and fruity, with cocoa notes lingering.

Bourbon Discovery Gift Set
Samples in this set are from the following bottlings