The Whiskies of Scotland Jigsaw
500 Pieces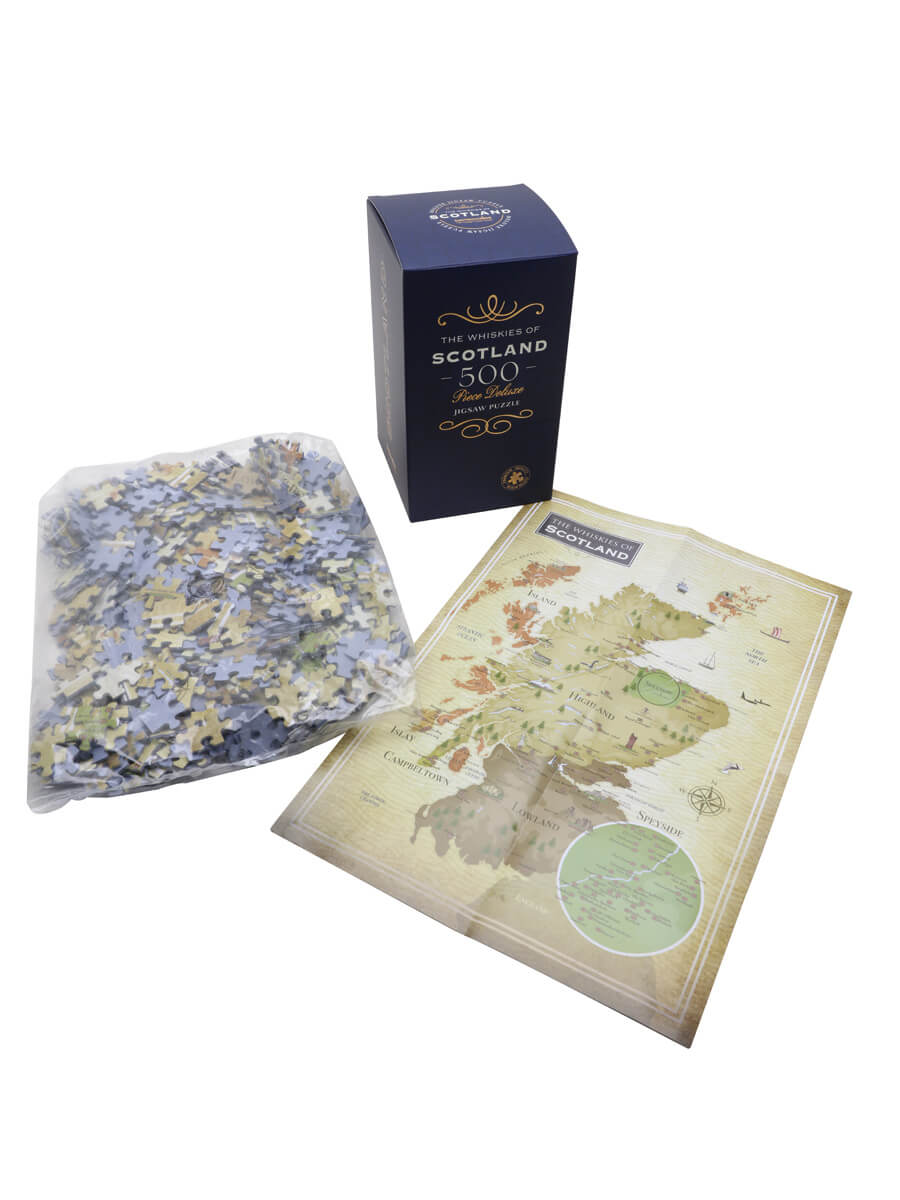 In Stock
Web Exclusive Price
£17.95
£14.96 ex VAT
Estimated Delivery
Express delivery

(Choose a day)

From £6.95

Standard delivery

(4-7 Working Days)

From £4.95

Click & Collect

(Mon-Fri 10am - 5pm)

Free
An excellent-quality, 500-piece puzzle detailing Scotland's whisky regions, their landmarks, their lochs and, most importantly, their distilleries. Puzzle your way from the Lowlands to Speyside and beyond; mark your own journey into whisky as you go or simply enjoy a ramble past the homes of your favourite drams.
More from Bamboozled
Disclaimer
Disclaimer
While we endeavour to provide full and accurate information on our website, there may be occasions where producers have updated their recipe or failed to provide full details of their ingredients and processes. This may affect factors including the product style and allergen information, and we would advise that you always check the label and not solely rely on the information presented here. If you are at all uncertain about a product then please contact our customer service team before purchase.
Good To Know
How we pack
Eco-friendly Packaging

Our boxes are made of 100% recyclable cardboard. Our special air-inflated packaging is both re-usable and recyclable, as well as efficient to both transport and dispose of.

Flexible Delivery Options

We deliver to countries all over the world! You can also select express delivery, or pick a specific delivery date, at checkout.

Packed With Care

Our experienced warehouse team take great care with every order. As specialists in glass packaging they ensure that your items stay safe and secure in transit.
14-Day returns policy
We want you to be 100% happy with your order and it is our aim to ensure that all products supplied to all customers arrive in perfect condition. You have the right to cancel your order at any time without being charged for the goods ordered within 14 days of purchasing (other than for perishable or personalised products or those products that have been specified as non-returnable).