Gin and That by Rules Cocktail Collection
220cl / 29%
Gin and It by Rules Cocktail Collection
In Stock
Web Exclusive Price
£97.95
£81.63 ex VAT
(£44.52 per litre)
Estimated Delivery
Express delivery

(Choose a day)

From £6.95

Standard delivery

(3-7 Working Days)

From £4.95

Click & Collect

(Mon-Fri 10am - 5pm)

Free
The Whisky Exchange is supporting the UK's bars and their staff during this difficult time. We have created this cocktail pack in collaboration with Rules and a portion of the proceeds from every sale goes directly to the bar.
Bring the bar home with this classic cocktail bundle from Rules restaurant and bar, containing everything you need to create their version of the classic Gin and That. This bundle includes a bottle of Plymouth Navy Strength gin, Cocchi Vermouth di Torino and Cocchi Dopo Teatro, as well as Rules' Brian Silva's Balthazar cocktail book which holds many more amazing cocktails for you to try at home.
See below for details on how to make your own Gin and That cocktail at home.
Gin & That
A delicious twist on the classic Gin & It created by Rules head bartender and cocktail legend Brian Silva.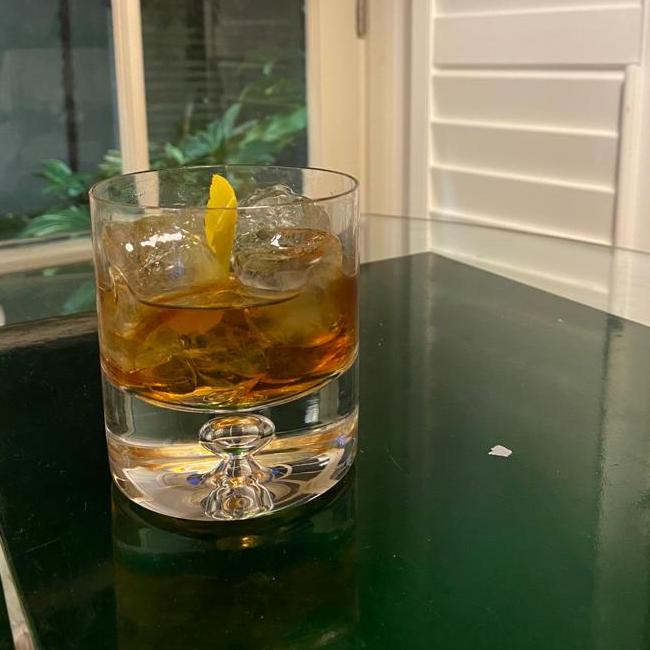 The Recipe
40ml Plymouth Gin
15ml Cocchi Vermouth di Torino
10ml Cocchi Dopo Teatro Vermouth Amaro
The Method
Add all the ingredients to an ice-filled shaker. Stir to dilute and balance. Strain into a rocks glass filled with ice and garnish with a lemon peel.
Rules
Legendary bar and restaurant Rules has been a mainstay of London's dining scene since the days of Charles Dickens – it was founded in 1798.
Brian Silva has been head bartender twice, and has overseen the bar's rise to be one of the top spots in London
Good To Know
How we pack
Eco-friendly Packaging

Our boxes are made of 100% recyclable cardboard. Our special polystyrene packing chips and even our plastic bubble wrap are made from recyclable materials.

Flexible Delivery Options

We deliver to countries all over the world – including Christmas Island! You can also select express delivery, or pick a specific delivery date, at checkout.

Packed With Care

Our experienced warehouse team take great care with every order. As specialists in glass packaging they ensure that your items stay safe and secure in transit.
14-Day returns policy
We want you to be 100% happy with your order and it is our aim to ensure that all products supplied to all customers arrive in perfect condition. You have the right to cancel your order at any time without being charged for the goods ordered within 14 days of purchasing (other than for perishable or personalised products or those products that have been specified as non-returnable).