A Fine Christmas Malt 2020
19 Year Old
Blended Malt Scotch Whisky
The Whisky Exchange
70cl / 44.5%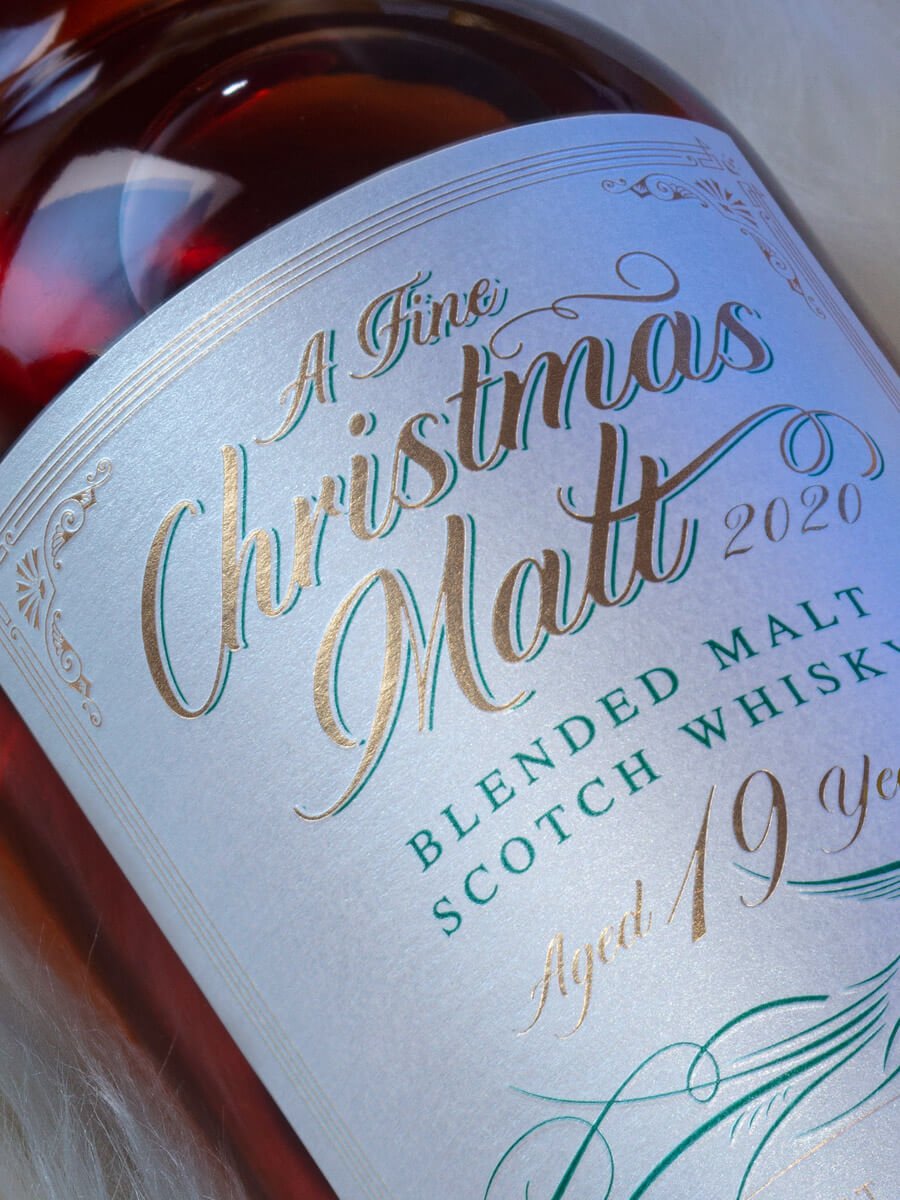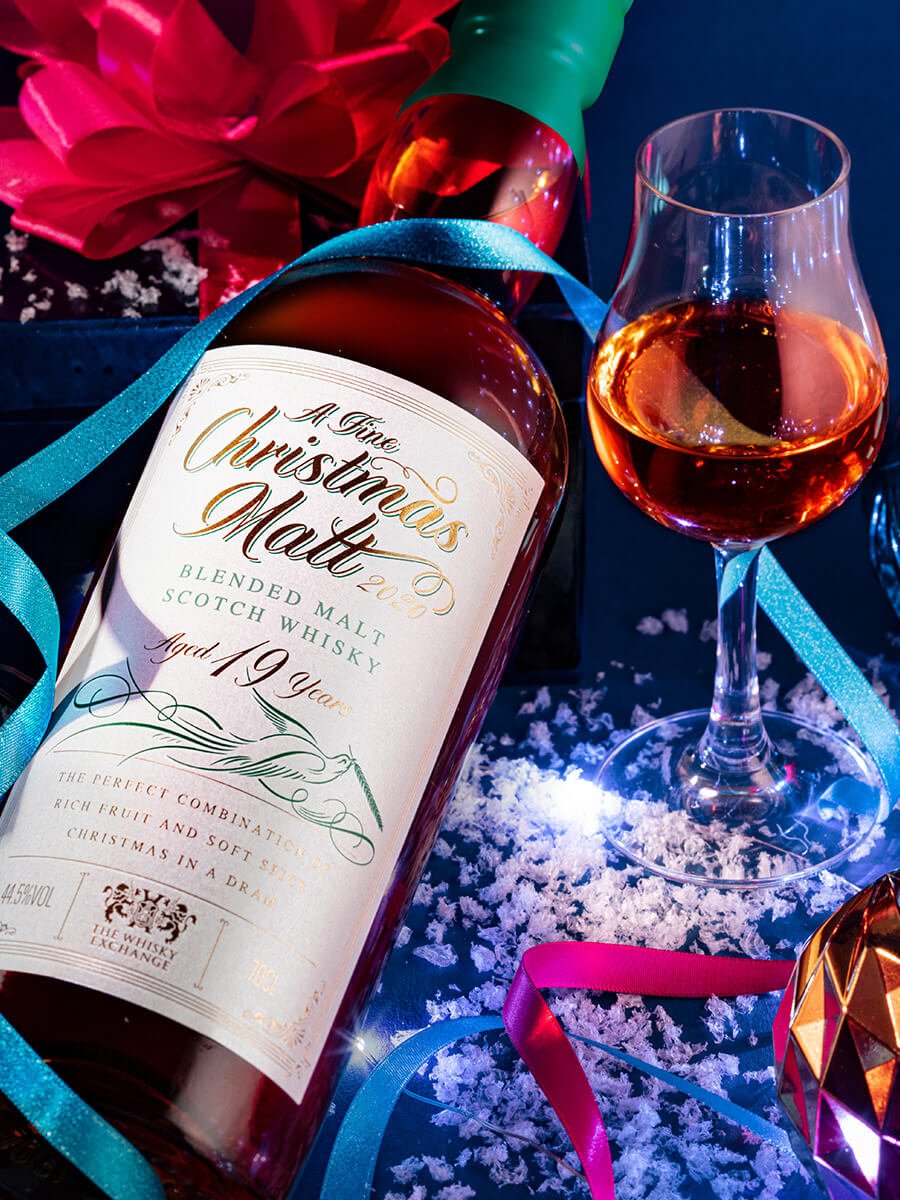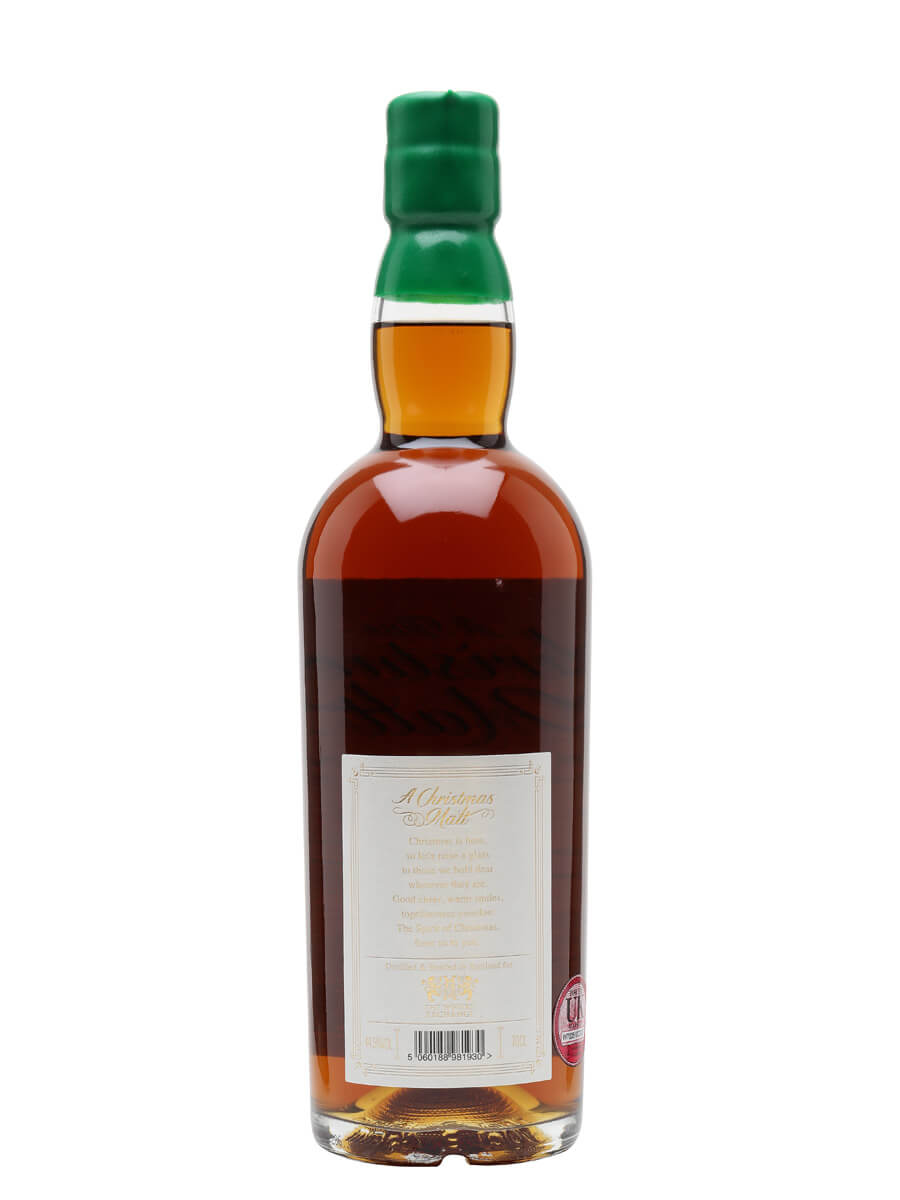 You must be aged 18 or above to buy alcohol in the UK
Not Available
This product is currently out of stock
Enter your email address below to be notified when this product is available.
A sherry-aged whisky specially selected by The Whisky Exchange team to celebrate Christmas 2020. It's packed with festive spice, Christmas cake, poached orchard fruit and zingy apples – an excellent all-rounder that's perfect for sipping by the fire.
This year's Christmas Malt is once again a limited edition and 1918 bottles are available.
Tasting Notes (1)
Merry Christmas
from The Whisky Exchange
Christmas is here,
So let's raise a glass
To those we hold dear
Wherever they are.
Good cheer, warm smiles,
Togetherness overdue:
The Spirit of Christmas,
From us to you.
"This has everything I look for in a festive whisky – rich, spicy and packed with the fruity flavours of Christmas cake. I'd love to receive it as a gift!"
Sukhinder Singh, co-founder, The Whisky Exchange
The Third Iteration
Of Our Festive Whisky
Christmas is a time to bring out your best drinks, and for the past three years we've bottled a special whisky for celebrating the festive season in style. Chosen for being an excellent whisky as well as having an ineffable 'Christmassy' quality, each limited-edition bottle is our gift to whisky lovers worldwide.
To reflect the magical feeling that the Christmas season brings, these bottlings bear a playful calligraphic label design that reflects the traditional elements of the festive season, combined with a series of poems that were originally inspired by The Night Before Christmas.
Engrave our Christmas Malt with your special message, or add a Whisky Exchange gift tube to add an extra pop of colour to their whisky shelf. Choose your personalisation options above - then all you have to do is wrap it!
Flavour Profile
Style
Body

Richness

Smoke

Sweetness
Character
Nutmeg

Cinnamon

Raisins

Apple

Cherry

Dark Chocolate
Facts
Facts
Bottler

The Whisky Exchange

Age

19 Year Old

Bottling Date

2020

No of Bottles

1918

Country

Scotland

Cask Type

Sherry

Chill Filtered

No

Colouring

No
Tasting Notes
Tasting Notes
Billy Abbott, The Whisky Exchange

Nose

It's almost Christmas, and it's time to bake. The cake has been fed with buttered rum, and raisins, sultanas and candied peel are soaking up sweetness and spice. Baked apples haven't been in the oven that long, but already their fresh and fruity aromas have joined the mix. Spiced cupcakes are just about ready, filling the house with the scent of sweet nutmeg, cinnamon and clove.

Palate

Our festive treats are ready to serve, and the apples lead the way, rich, spicy and baked to sweet-and-sour perfection. A handful of grapes and dates bridges the gap, leading to rich, dark and spicy Christmas cake, with brown sugar sweetness balanced by charred raisins. A bowl of sticky cherries hides at the back behind a slab of bitter dark chocolate. Fresh fruit makes a final return, with apple and pear jam spread thickly on slices of lightly buttered fruit loaf, all dusted with tingling cinnamon sugar.

Finish

The raisins and dates are back, dark and sticky, a perfect post-dessert snack. A touch of ground coffee bitterness and oaky char parts to reveal a sliced apple and a mince pie, left out for 'someone' to nibble on later.

Comment

A dram for dark winter nights, that doesn't forget to bring a bit of zing to the party. Dark and spicy at its core, with a fresh and fruity orchard-fruit edge that dives into richness as it develops.
Customer Reviews
Reviews (14)
Reviews
5

Delicious, rich, full of Christmassy fruit taste and with enough ABV to really carry the flavour. So good that I bought a second bottle when I finished the first!

5

Yes..I have been very lucky to have had a bottle of the Christmas 2020, which were given to me by my son, and his wife..It's been a really lovely whiskey, and i will be keeping an eye on your future mashes.. Thank you all.

5

My son was really chuffed to receive this Christmas special again. It has become a new tradition from me these last 3 years. Wonderful again, he is delighted with the wonderful Christmas taste which is a really special treat over the festive season. Brilliant again 100% quality

5

very nice went down a treat lovely

5

First time I have tried the Christmas malt. Boy am I glad I did. Lovely stuff.
Disclaimer
Disclaimer
While we endeavour to provide full and accurate information on our website, there may be occasions where producers have updated their recipe or failed to provide full details of their ingredients and processes. This may affect factors including the product style and allergen information, and we would advise that you always check the label and not solely rely on the information presented here. If you are at all uncertain about a product then please contact our customer service team before purchase.
Good To Know
How we pack
Eco-friendly Packaging

Our boxes are made of 100% recyclable cardboard. Our special air-inflated packaging is both re-usable and recyclable, as well as efficient to both transport and dispose of.

Flexible Delivery Options

We deliver to countries all over the world! You can also select express delivery, or pick a specific delivery date, at checkout.

Packed With Care

Our experienced warehouse team take great care with every order. As specialists in glass packaging they ensure that your items stay safe and secure in transit.
14-Day returns policy
We want you to be 100% happy with your order and it is our aim to ensure that all products supplied to all customers arrive in perfect condition. You have the right to cancel your order at any time without being charged for the goods ordered within 14 days of purchasing (other than for perishable or personalised products or those products that have been specified as non-returnable).