20 Whiskies That Changed The World Tasting Set
2021 Edition 20x3cl
60cl / 45.4%
You must be aged 18 or above to buy alcohol in the UK
Not Available
This product is currently out of stock
Enter your email address below to be notified when this product is available.
The past few decades have seen huge changes in whisky and this carefully curated tasting set dives into that recent history and gives you the chance to taste your way through the special spirits that have created the modern whisky world. Twenty whiskies, a tasting book and a pair of glasses – the perfect set to help you embark on a journey of whisky exploration and discovery.
The set contains everything you need to dig deep into the recent history of whisky and taste along with us to see how things have changed over the past few decades. You get 20 whiskies, divided into four themed flights, a pair of tasting glasses – each measure is big enough to share – and a tasting book packed with details of all the whiskies.
To preview the book tap/click on the right hand side edge of the image below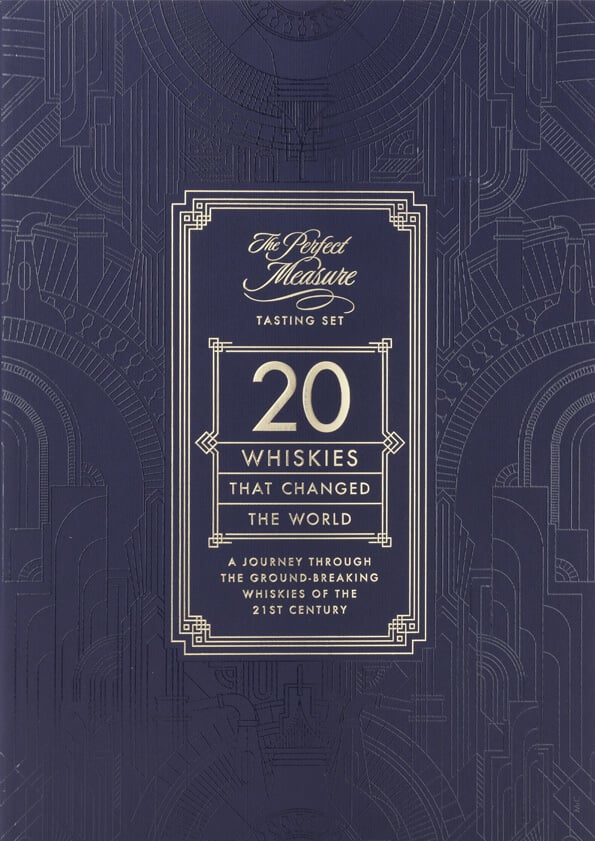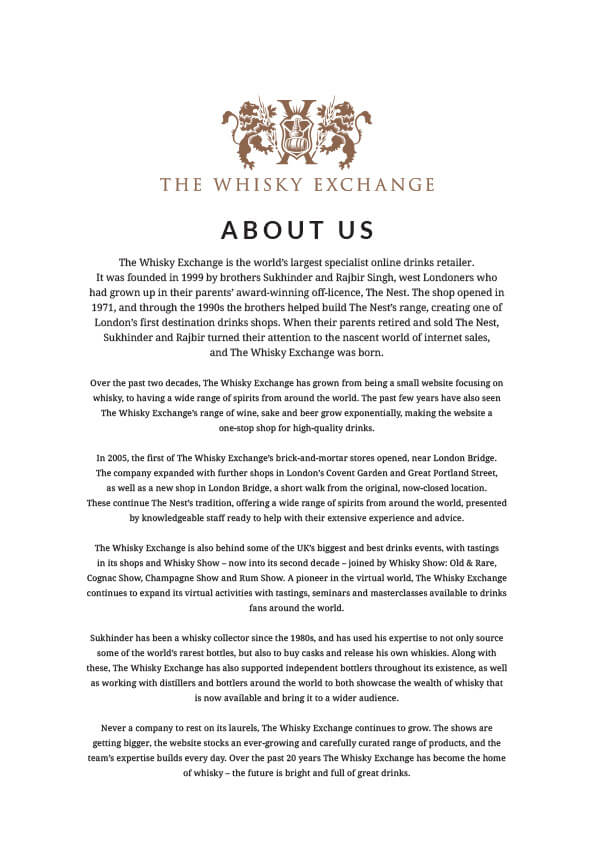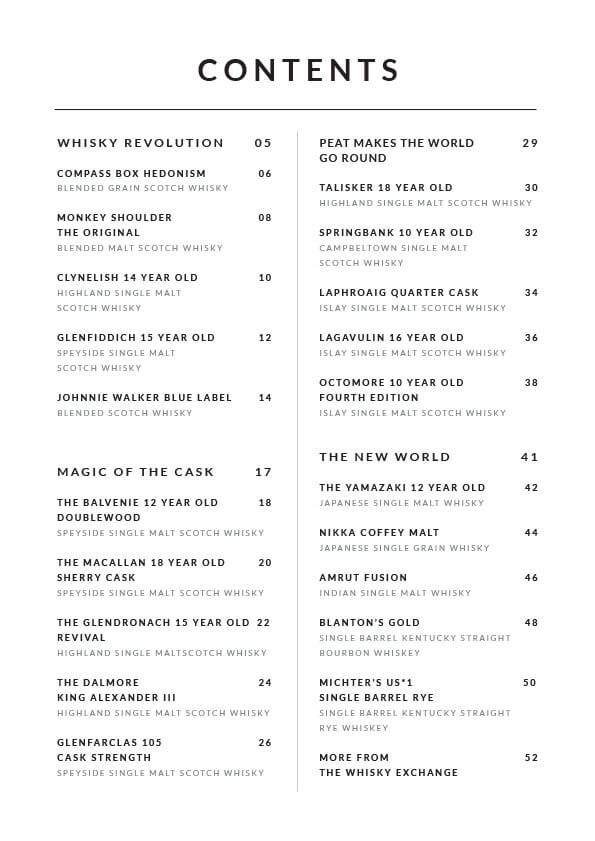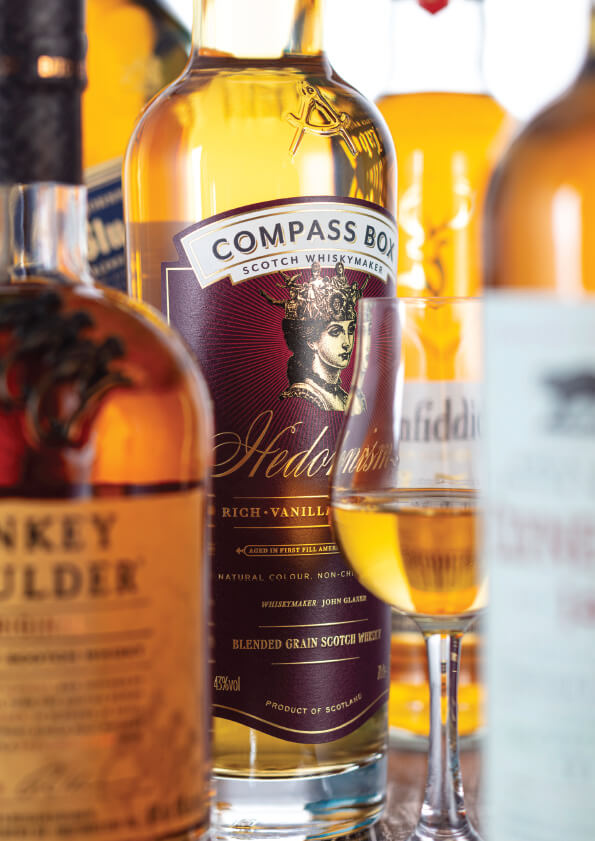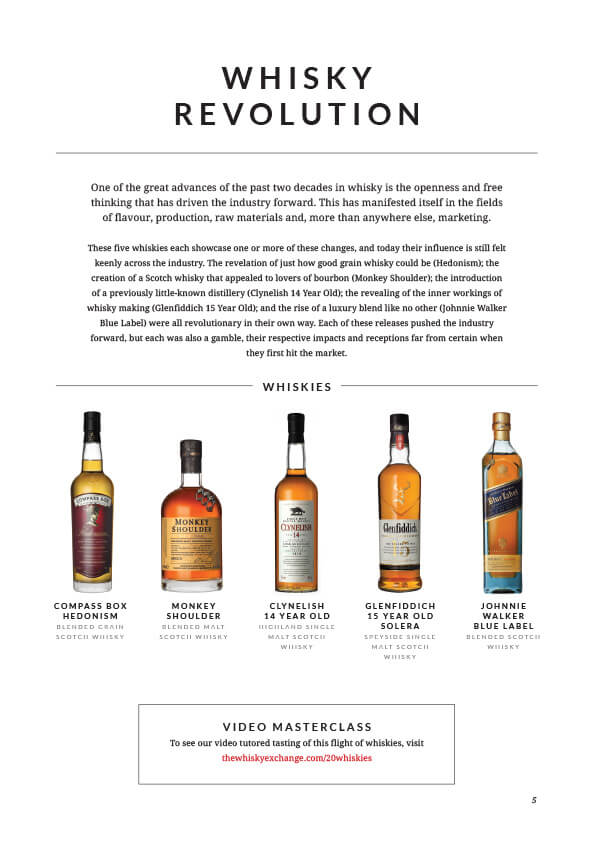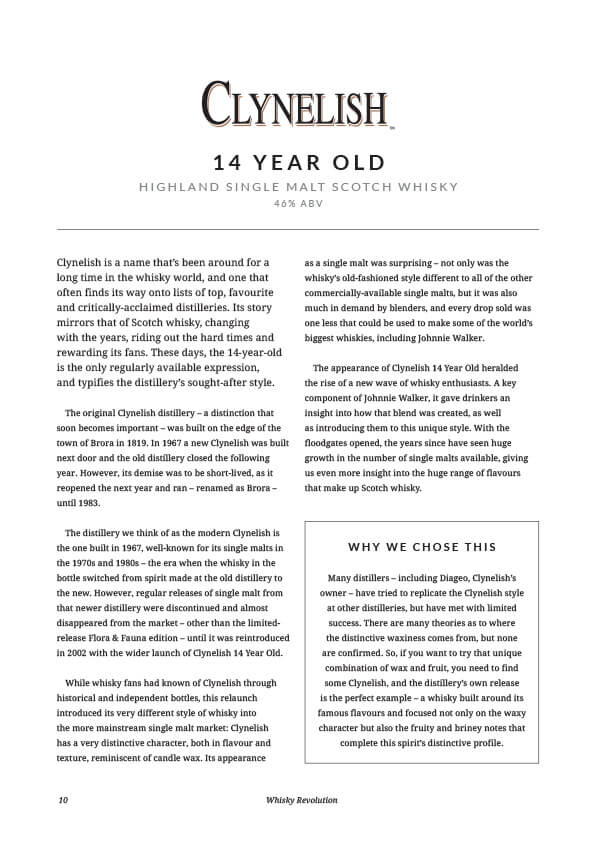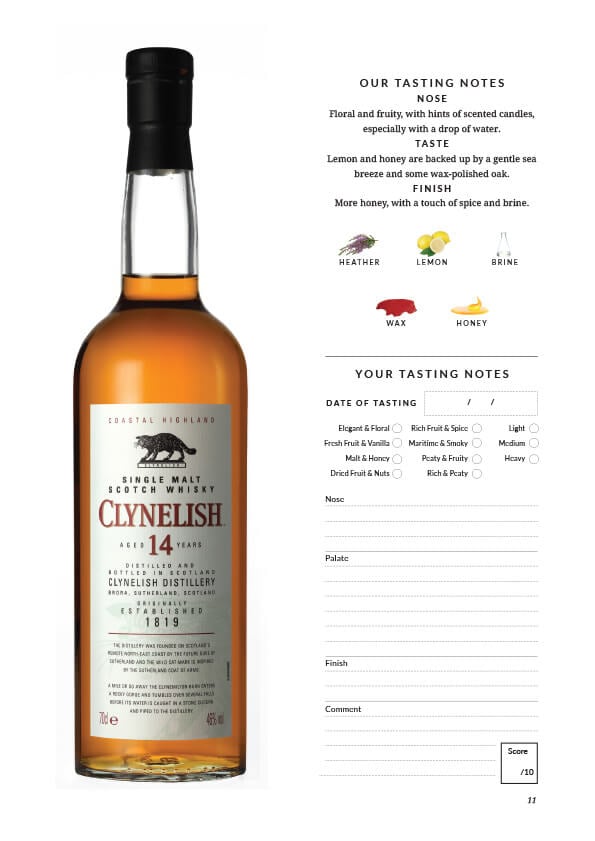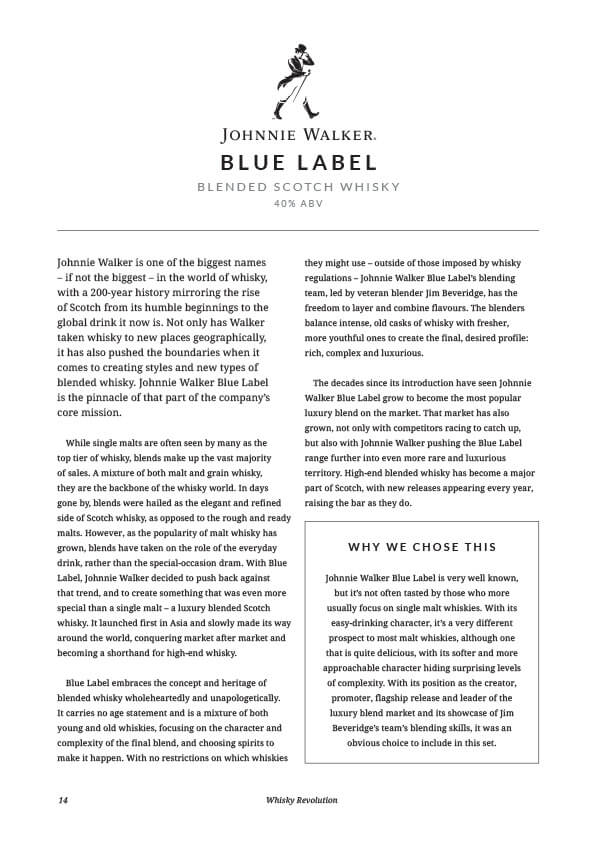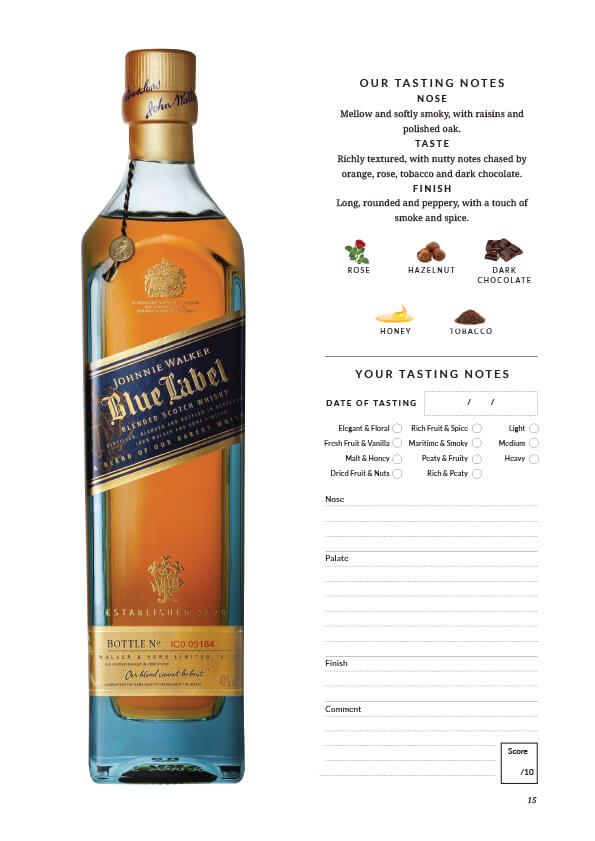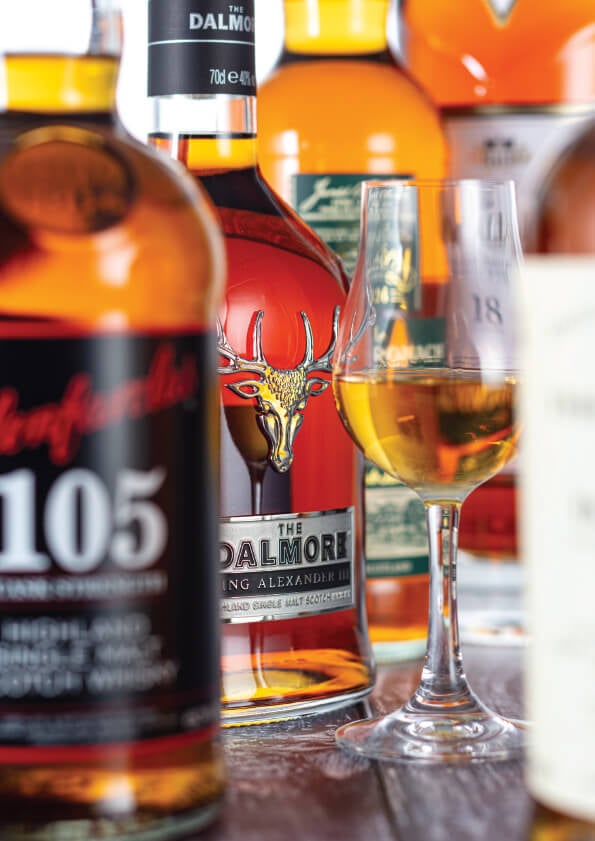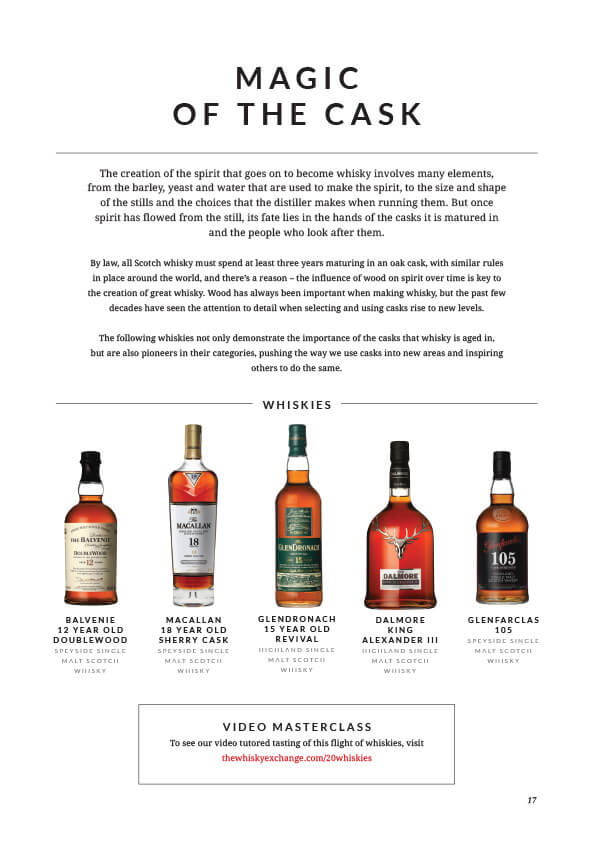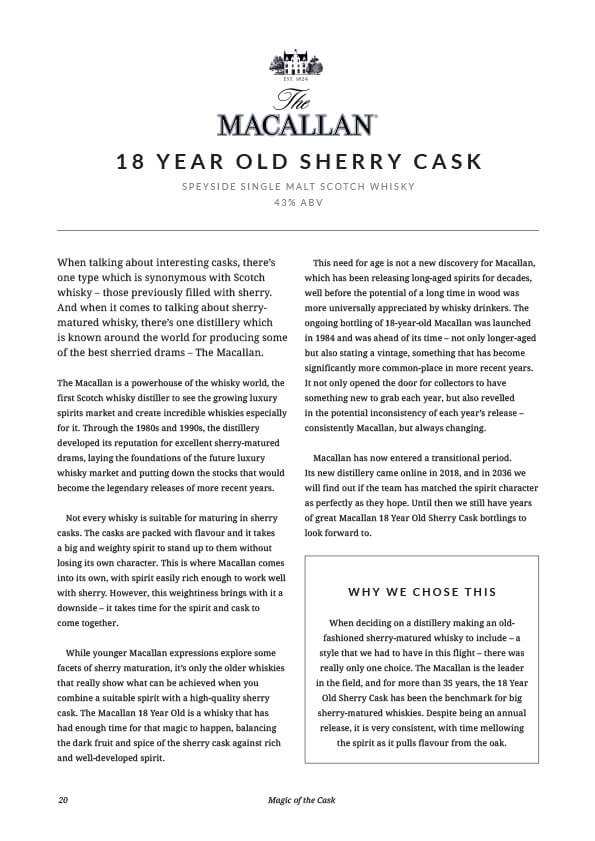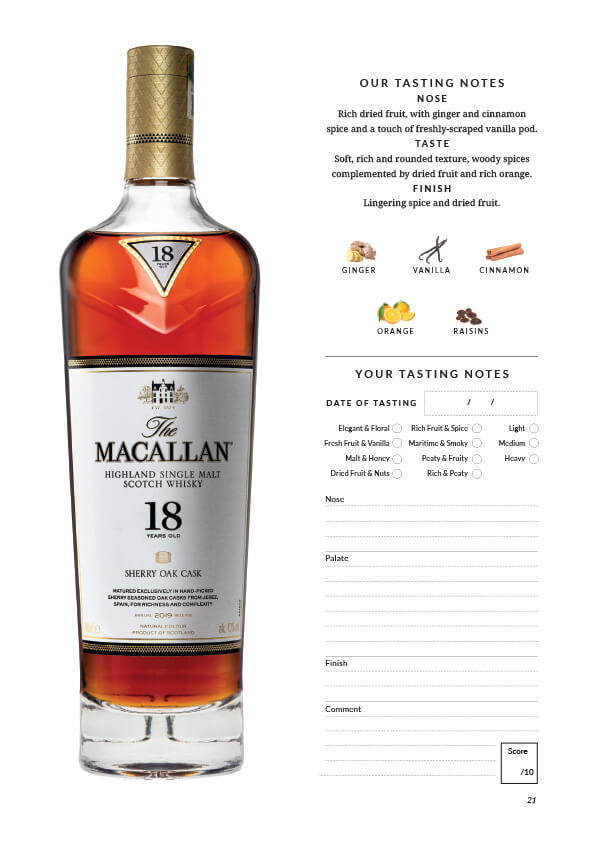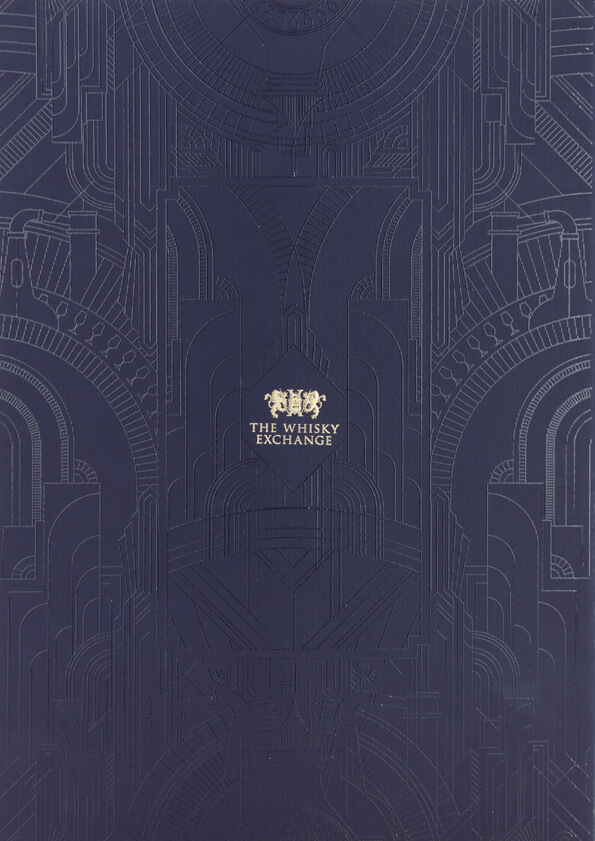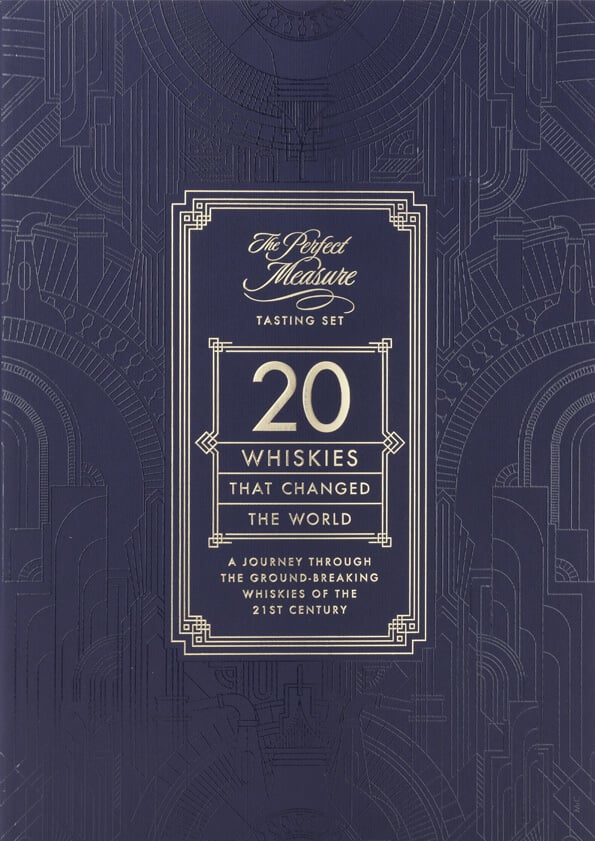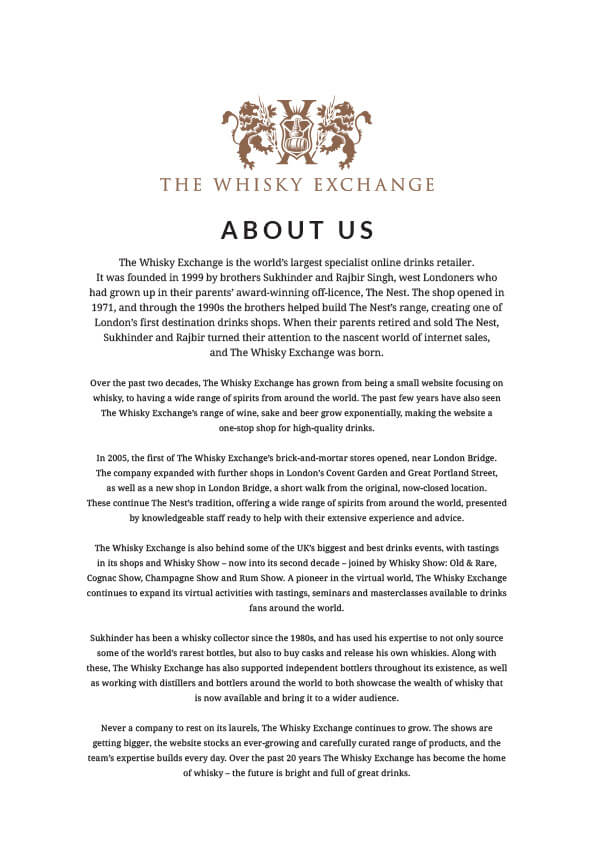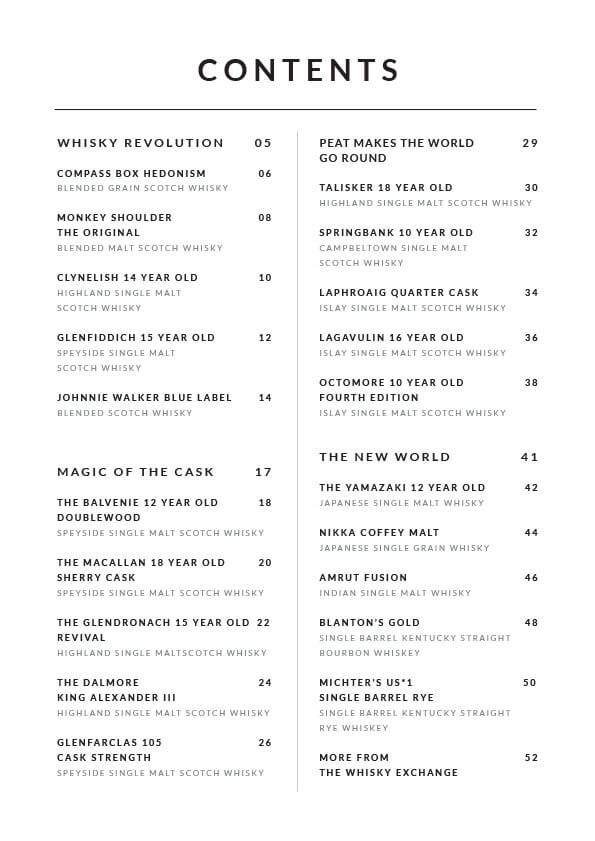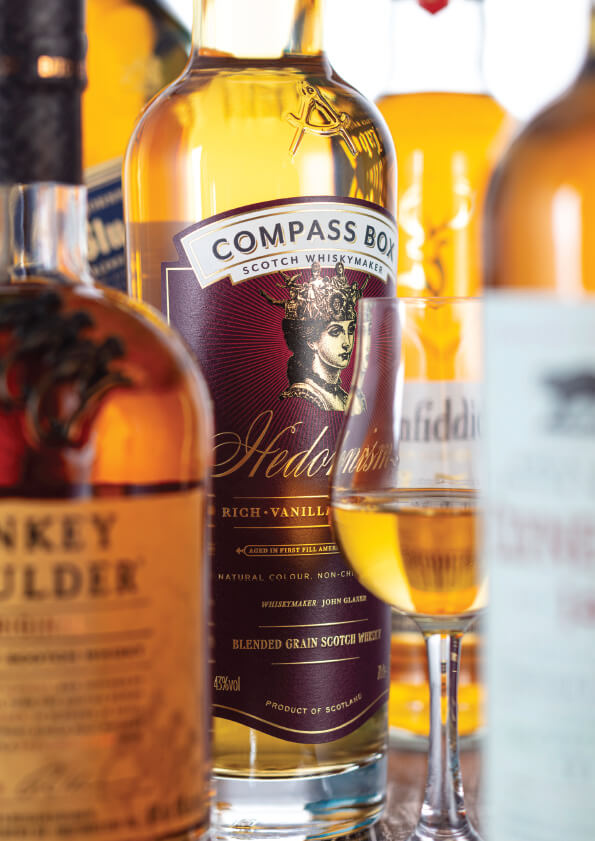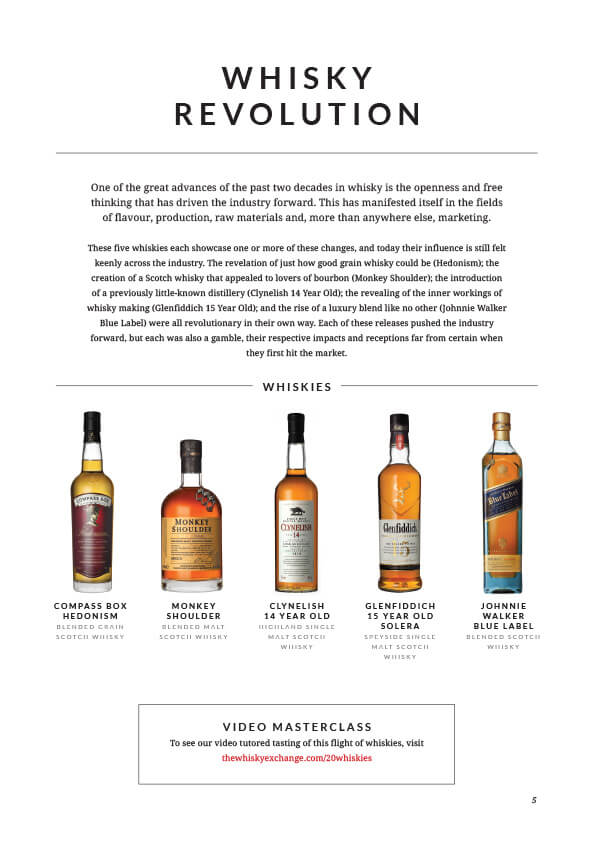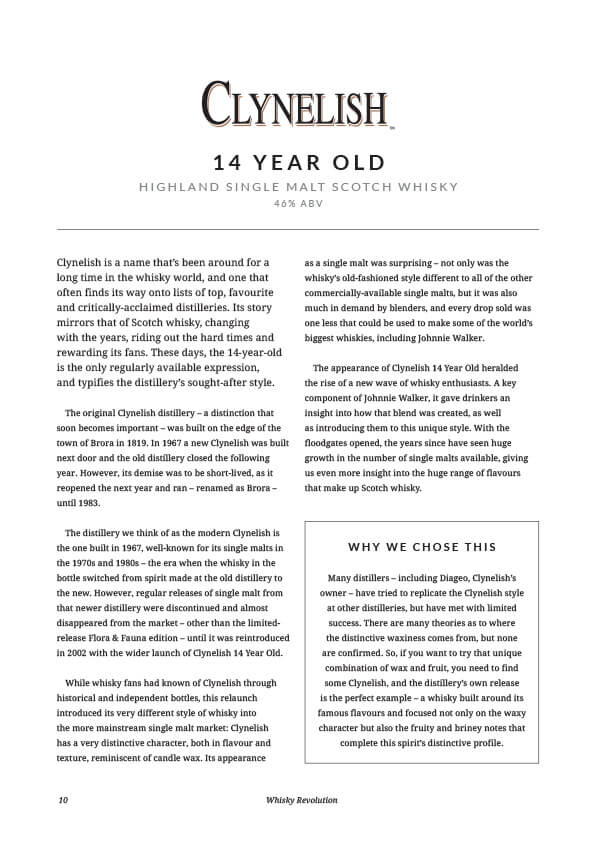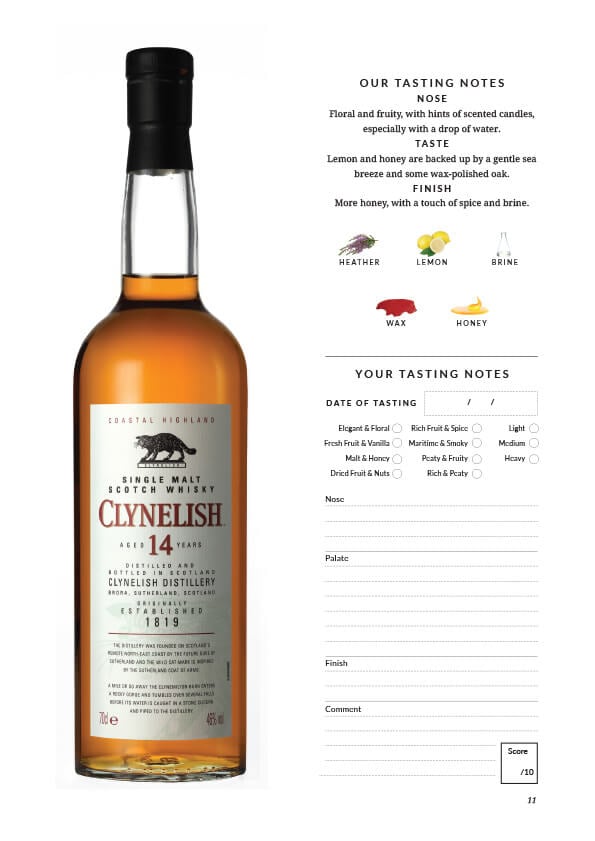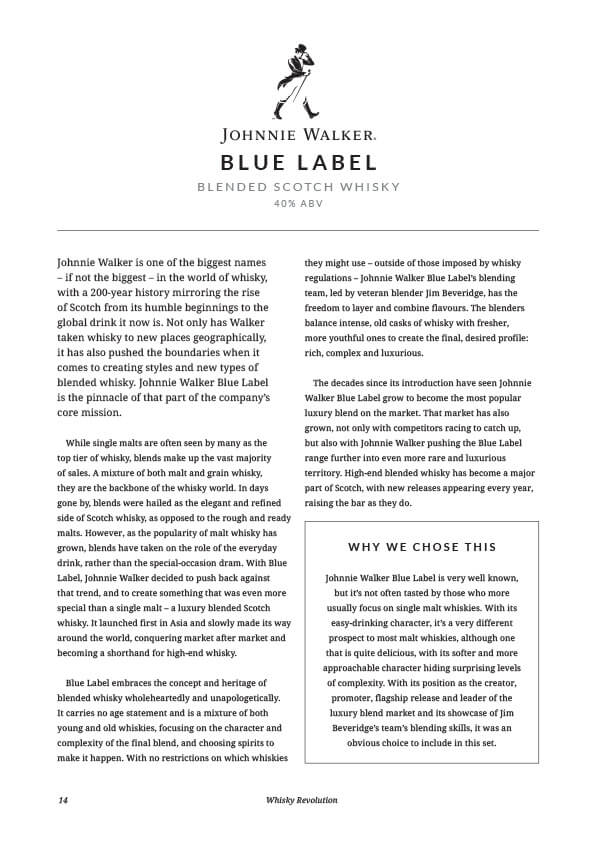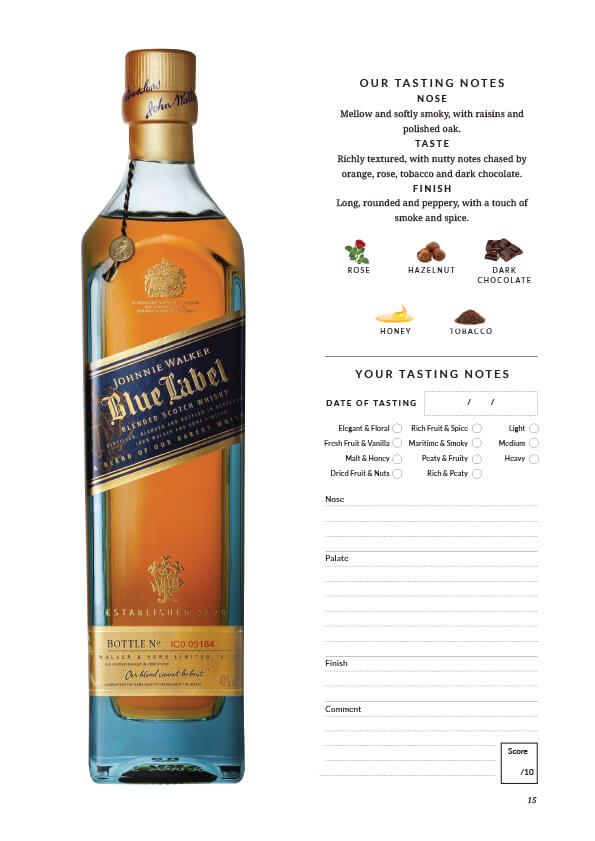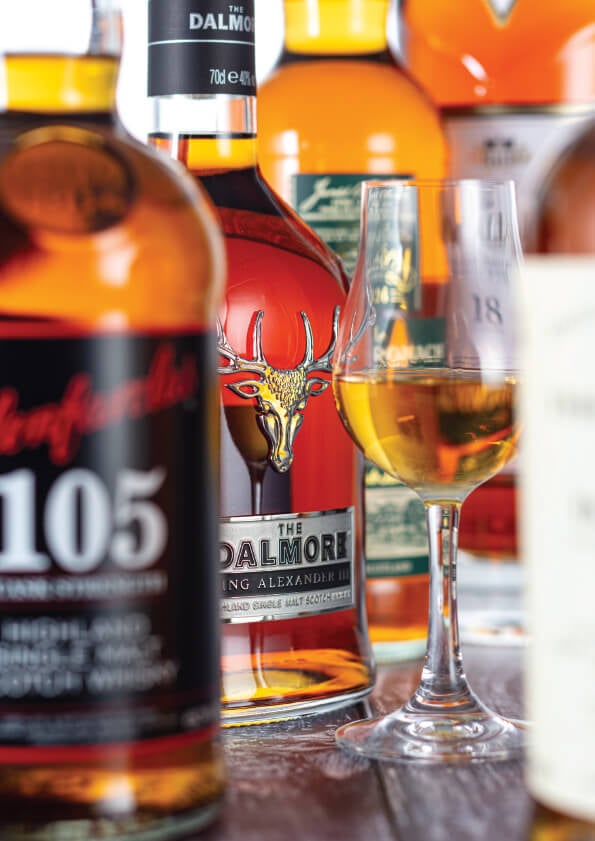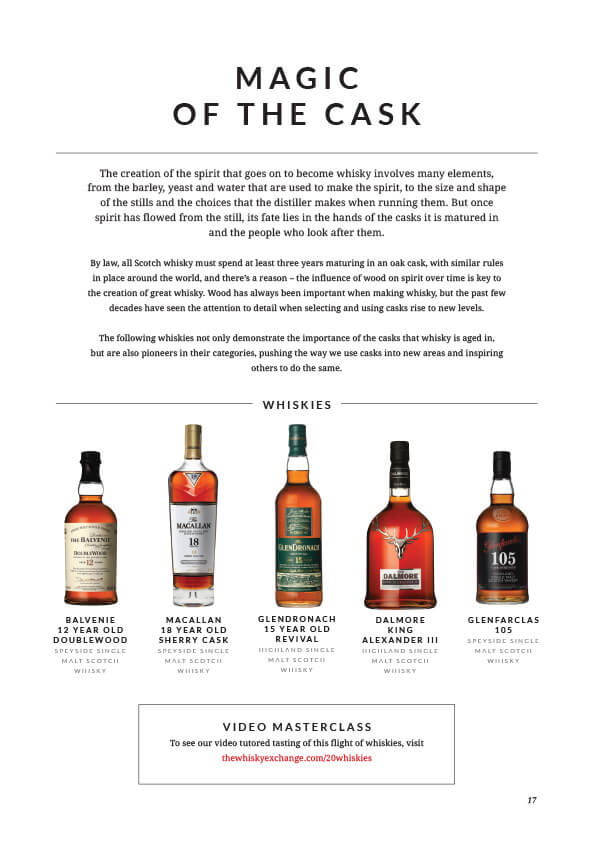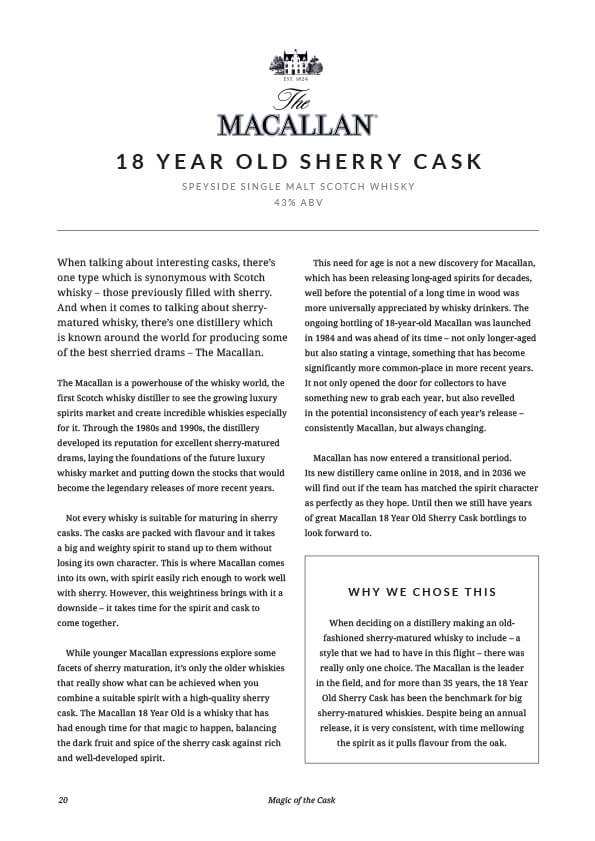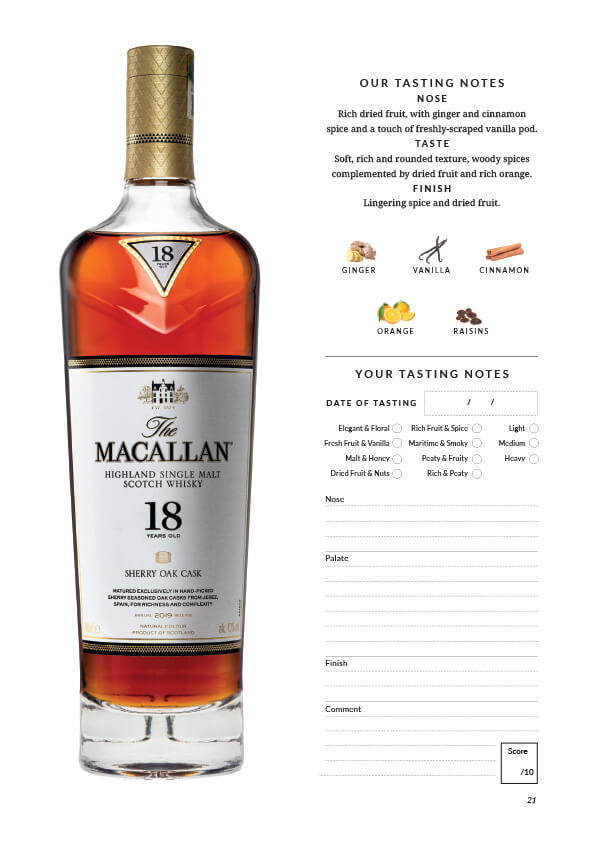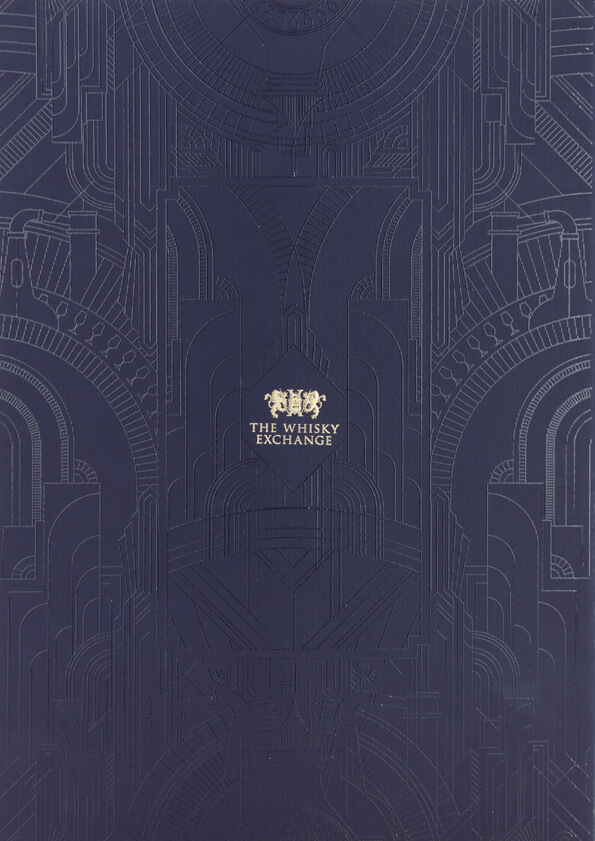 Whisky
Revolution
The whiskies that kicked off the big changes in how we drink.

Tasting Samples
Compass Box Hedonism
Monkey Shoulder
Clynelish 14 Year Old
Glenfiddich 15 Year Old Solera
Johnnie Walker Blue Label
Magic
of the Cask
Whiskies that made us look deeper into the casks they mature in.

Tasting Samples
Balvenie 12 Year Old DoubleWood
Macallan 18 Year Old Sherry Oak
Glendronach 15 Year Old Revival
Dalmore King Alexander III
Glenfarclas 105
Peat Makes the
World Go Round
Smoke, smoke and more smoke – how peat has changed things.

Tasting Samples
Talisker 18 Year Old
Springbank 10 Year Old
Laphroaig Quarter Cask
Lagavulin 16 Year Old
Octomore 10 Year Old Fourth Edition
The
New World
Whisky far and wide – the whiskies that opened up borders.

Tasting Samples
Yamazaki 12 Year Old
Nikka Coffey Malt
Amrut Fusion
Blanton's Gold
Michter's Rye
Perfect Measure
Tasting Glasses
A pair of tasting glasses to help you get the most from the whiskies.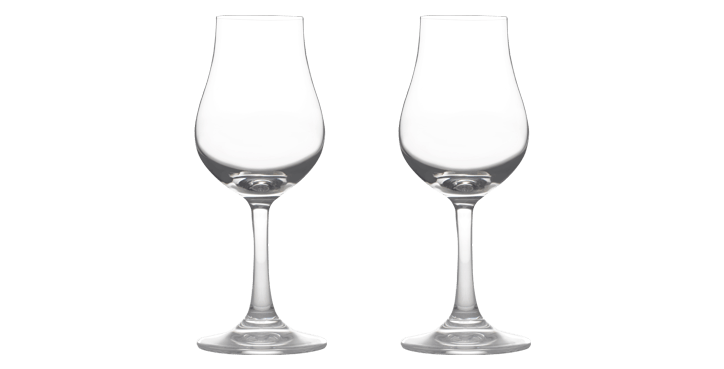 2 X Tasting Glasses
Customer Reviews
Reviews (15)
Reviews
5

I felt compelled to write this a year on from my purchase, well present, and let's be clear, this is an incredible present. This is a beautiful collection, presented in style and the flavour journey and tasting book are sublime. It's such a treat and other reviews focused on label orientation sadly mislead you from purchasing a wonderfully crafted gift and some of the greatest expressions of modern whisky and the journey scotch style has taken in the last 20 or so years. Enjoy it!

4

I received this for a birthday present (lovely surprise) but like Lisa commented below the labels were very poorly fixed to the bottles with at least half of them peeling or not fitted square on, it is a pity as the box and tasting notes are of such high quality it really did let it down as did the fact that I could unscrew all the bottles without the "security" tabs breaking, not great. The videos to accompany the box set were also interesting and lent to the high quality feel of the product bar my comments above. Over all this has been a good introduction to whiskey and one that has helped me decide what I like and don't like.

5

This has been one of the best Christmas presents I've ever had. Beautifully presented, wonderful geographic, style and flavour range. It's introduced me to so many wonderful whiskies. Honestly worth every penny. Glendronach for the win!

4

To start, shipping was much faster than expected, given the long journey it made to Hawaii. It's such a unique gift and love the book that goes with it. This is a great gift for any whiskey drinker, new or seasoned. The box is beautiful, but I do think the bottles could be put together with a little more attention to detail. On 5 of the bottles the sticker was crooked/bent, rubbed down, or peeling in a way that wasn't appealing to the eye. I'm not sure how it would have happened since they're packed so well which leads me to believe they were like this from the start which is a shame. I'd have minded more if the gift was for someone other than my husband, but he's pleased either way.

5

Enjoying this journey with my brother. The Flight "The Whiskey Revolution" was an absolute eye opener for a few whiskeys I had over looked. We just finished "The Magic of the Cask", my palette is not trained enough to have fully experienced that particular flight. "Peat Makes the World go Round" I will be more in tune for. Thank you for this journey!
Disclaimer
Disclaimer
While we endeavour to provide full and accurate information on our website, there may be occasions where producers have updated their recipe or failed to provide full details of their ingredients and processes. This may affect factors including the product style and allergen information, and we would advise that you always check the label and not solely rely on the information presented here. If you are at all uncertain about a product then please contact our customer service team before purchase.
Good To Know
How we pack
Eco-friendly Packaging

Our boxes are made of 100% recyclable cardboard and our protective honeycomb paper wrap keeps your package safe and significantly reduces our need for plastic.

Flexible Delivery Options

We deliver to countries all over the world! You can also select express delivery, or pick a specific delivery date, at checkout.

Packed With Care

Our experienced warehouse team take great care with every order. As specialists in glass packaging they ensure that your items stay safe and secure in transit.
14-Day returns policy
We want you to be 100% happy with your order and it is our aim to ensure that all products supplied to all customers arrive in perfect condition. You have the right to cancel your order at any time without being charged for the goods ordered within 14 days of purchasing (other than for perishable or personalised products or those products that have been specified as non-returnable).