Remy Martin Tercet Cognac
Fine Champagne
70cl / 42%
FREE UK Mainland standard delivery
In Stock
Web Exclusive Price
£115
£95.83 ex VAT
(£164.29 per litre)
You must be aged 18 or above to buy alcohol in the UK


View All Samples
Estimated Delivery
Express delivery

(Choose a day)

From £6.95

Standard delivery

(UK Mainland)

Free

Click & Collect

(Mon-Fri 10am - 5pm)

Free
A fruity Cognac from Remy Martin that is made through close-collaboration between winemaker, distiller and cellar master. The result is a complex character with notes of lychee, pineapple, dried apricots, ginger, peaches, cinnamon, liquorice root and nutmeg throughout the palate.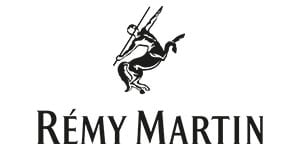 Tercet
Developed over more than a decade of experimentation and improvement, Tercet is the result of a close collaboration between winemaker, distiller and cellar master. This addition to the Rémy Martin range offers a new expression of the house style – filled with tropical fruit and spice. Cellar master Baptiste Loiseau first encountered this exotic style of eau-de-vie in his early days at Rémy Martin. Those brandies laid down by his predecessors would go on to inspire this singular Cognac with its complex aromas of lychee and pineapple.
'Distillation is the concentration of the aromatic fractions of wine, it is therefore essential to have a good wine to start with. There are no good eaux-de-vie without good grapes.' – Francis Nadeau
To create his desired flavour profile, Baptiste enlisted the help of grower and oenologist Francis Naduea, whose family has supplied Rémy Martin for generations. He helped search the vineyards of Cognac for the ideal terroir and the perfect wines to create Tercet.
'Baptiste listened, he heard and transformed what we told him, and taught us in return. This is the Rémy Martin spirit, this permanent sharing.' – Jean-Marie Bernard
Veteran distiller Jean-Marie brought more than 40 years of experience to the young cellar master's visionary project. He favoured intensely aromatic eaux-de-vie, distilled on the lees in small alembics for greater texture and complexity.
"This finesse, this elegance, reflect precisely the standards of the Maison – it's a Fine Champagne Rémy Martin, with a fresher aspect." – Baptiste Loiseau
This long-running collaboration yielded Baptiste's first permanent addition to the Rémy Martin line-up. The finished blend is bottled slightly stronger than the rest of the range to accentuate its fresh fruit profile – a welcome departure that still maintains the house's signature elegance.
Flavour Profile
Character
Ginger

Liquorice root

Cinnamon

Peach

Pineapple

Lychee
Facts
Facts
Country

France

Region

Fine Champagne
Disclaimer
Disclaimer
While we endeavour to provide full and accurate information on our website, there may be occasions where producers have updated their recipe or failed to provide full details of their ingredients and processes. This may affect factors including the product style and allergen information, and we would advise that you always check the label and not solely rely on the information presented here. If you are at all uncertain about a product then please contact our customer service team before purchase.
Good To Know
How we pack
Eco-friendly Packaging

Our boxes are made of 100% recyclable cardboard. Our special air-inflated packaging is both re-usable and recyclable, as well as efficient to both transport and dispose of.

Flexible Delivery Options

We deliver to countries all over the world! You can also select express delivery, or pick a specific delivery date, at checkout.

Packed With Care

Our experienced warehouse team take great care with every order. As specialists in glass packaging they ensure that your items stay safe and secure in transit.
14-Day returns policy
We want you to be 100% happy with your order and it is our aim to ensure that all products supplied to all customers arrive in perfect condition. You have the right to cancel your order at any time without being charged for the goods ordered within 14 days of purchasing (other than for perishable or personalised products or those products that have been specified as non-returnable).