The Perfect Measure Spirits Advent Calendar: 25 Spirits for 25 Days
25x3cl
75cl / 42.3%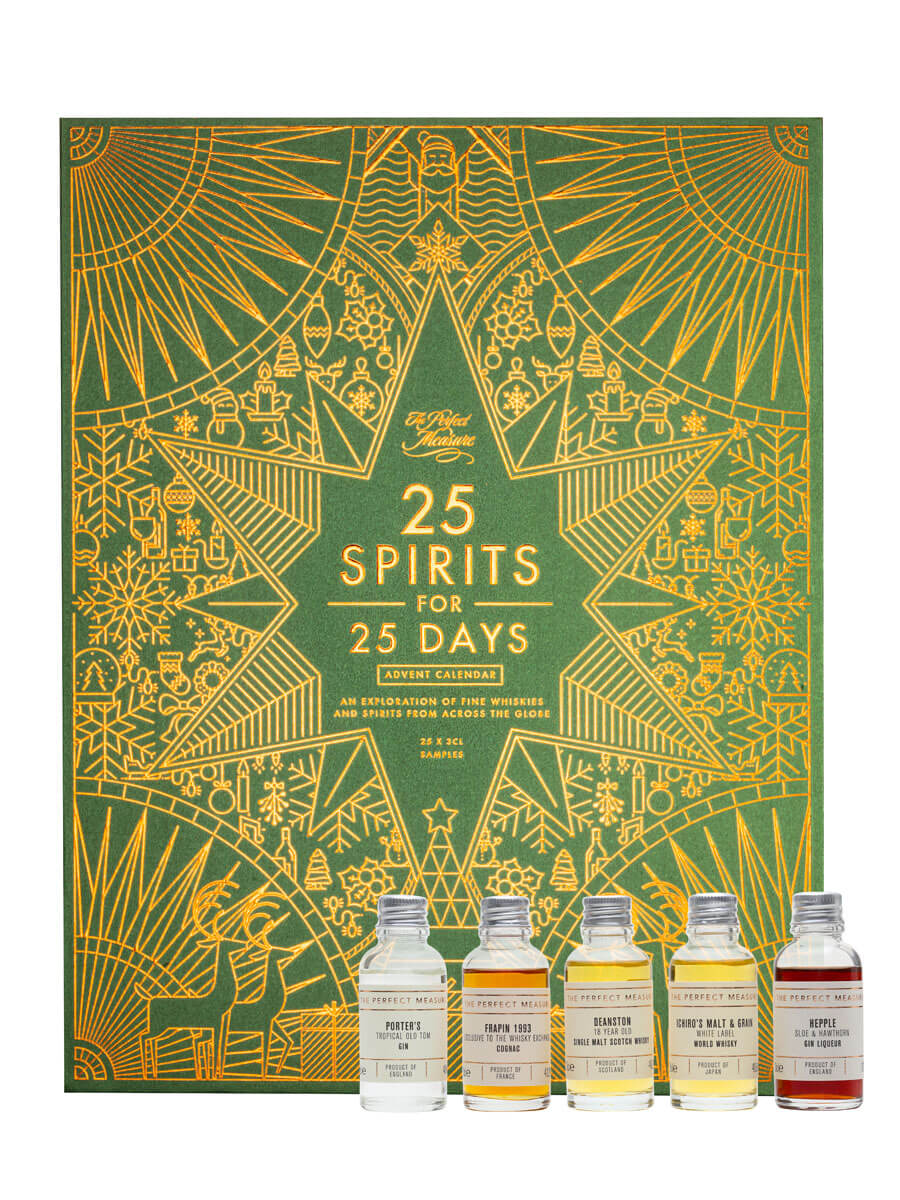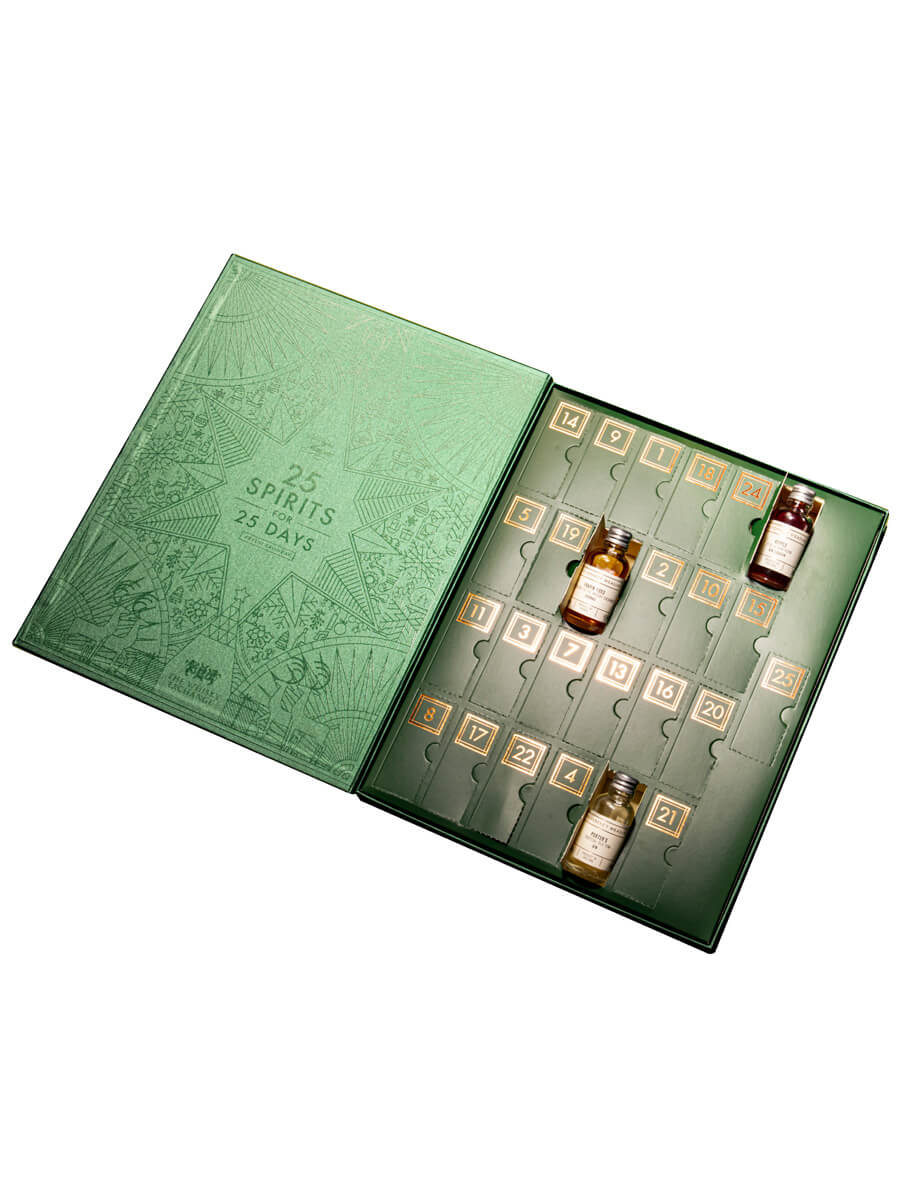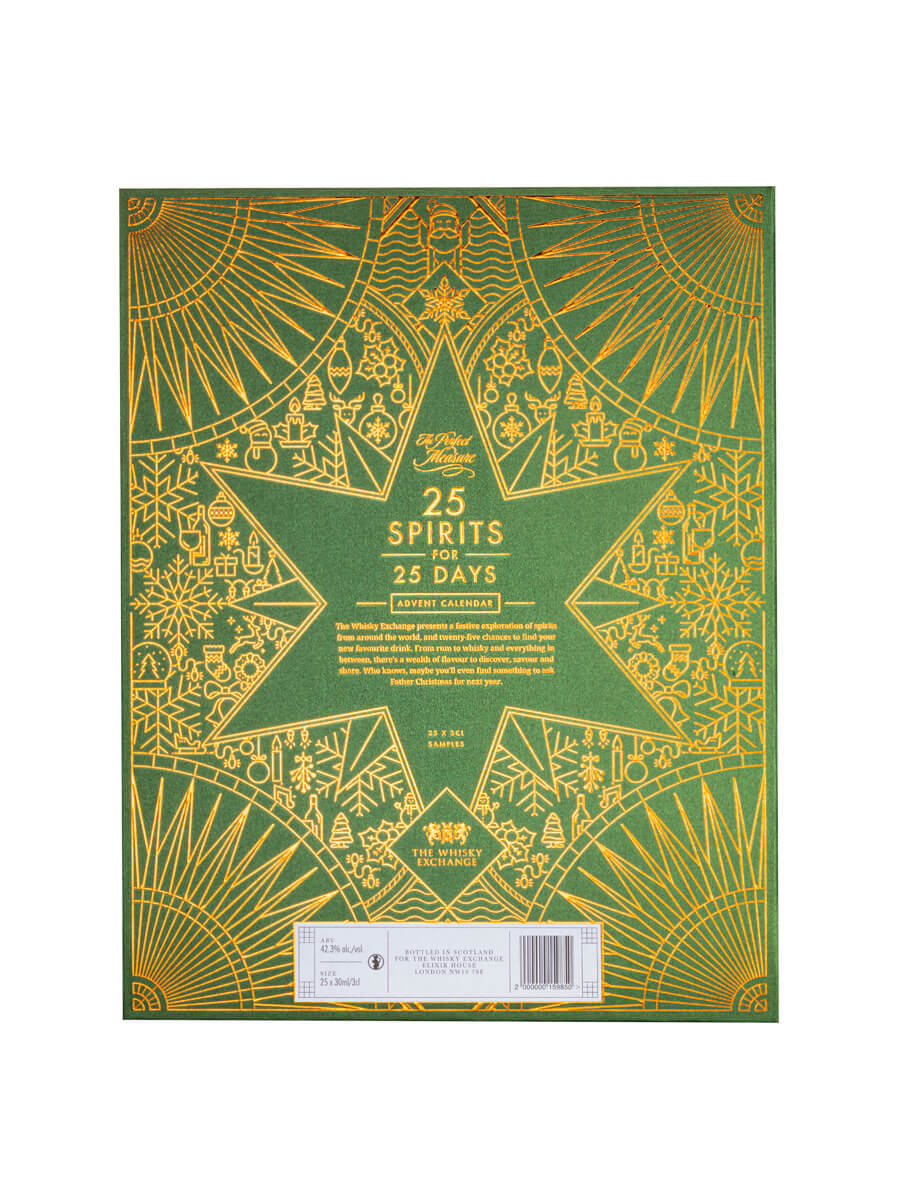 FREE UK Mainland standard delivery
In Stock
Web Exclusive Price
£145
£120.83 ex VAT
(£193.33 per litre)
You must be aged 18 or above to buy alcohol in the UK
Estimated Delivery
Express delivery

(Choose a day)

From £6.95

Standard delivery

(UK Mainland)

Free

Click & Collect

(Mon-Fri 10am - 5pm)

Free
The Whisky Exchange is proud to present our lucky dip advent calendar. It features 25 different whiskies and fine spirits from around the globe. Discover a whole world of spirits – from whisky, rum and gin to amaro and Calvados. Filled with exclusive bottlings, under-the-radar spirits and some of the biggest names in drinks, this is perfect as a luxurious gift for a spirits' lover or for your own festive exploration of the drinks from around the globe.
While we're not revealing the exact contents, we can tell you the line-up includes whiskies from distilleries including Glenfarclas, Laphroaig, Dailuaine and Kavalan as well as Ichiro's Malt. There are also spirits from some of our favourite producers such as Hendrick's and Frapin.
Each day in advent you'll get a 3cl sample of a different whisky from around the world, including a classic single malt to enjoy on Christmas Day. Every sample in the selection was carefully chosen to provide an example of a specific style, flavour profile and place of origin. On your tour of the whisky world you'll visit such exotic locales as Taiwan, the USA, Ireland and Japan.
If you can't wait till Christmas to find out what's behind all 25 doors – or if you just want to know what's in the box before you buy – you can click below to see the full list. We chose these whiskies because we thought each one was particularly good and we sincerely hope you enjoy them as much as we did.
Customer Reviews
Reviews (2)
Reviews
5

Yes I love it

5

I'm having it on New Years Day
Disclaimer
Disclaimer
While we endeavour to provide full and accurate information on our website, there may be occasions where producers have updated their recipe or failed to provide full details of their ingredients and processes. This may affect factors including the product style and allergen information, and we would advise that you always check the label and not solely rely on the information presented here. If you are at all uncertain about a product then please contact our customer service team before purchase.
Good To Know
How we pack
Eco-friendly Packaging

Our boxes are made of 100% recyclable cardboard. Our special air-inflated packaging is both re-usable and recyclable, as well as efficient to both transport and dispose of.

Flexible Delivery Options

We deliver to countries all over the world! You can also select express delivery, or pick a specific delivery date, at checkout.

Packed With Care

Our experienced warehouse team take great care with every order. As specialists in glass packaging they ensure that your items stay safe and secure in transit.
14-Day returns policy
We want you to be 100% happy with your order and it is our aim to ensure that all products supplied to all customers arrive in perfect condition. You have the right to cancel your order at any time without being charged for the goods ordered within 14 days of purchasing (other than for perishable or personalised products or those products that have been specified as non-returnable).