Ardbeg 1972
Cask #2781
Islay Single Malt Scotch Whisky
Distillery Bottling
70cl / 49.2%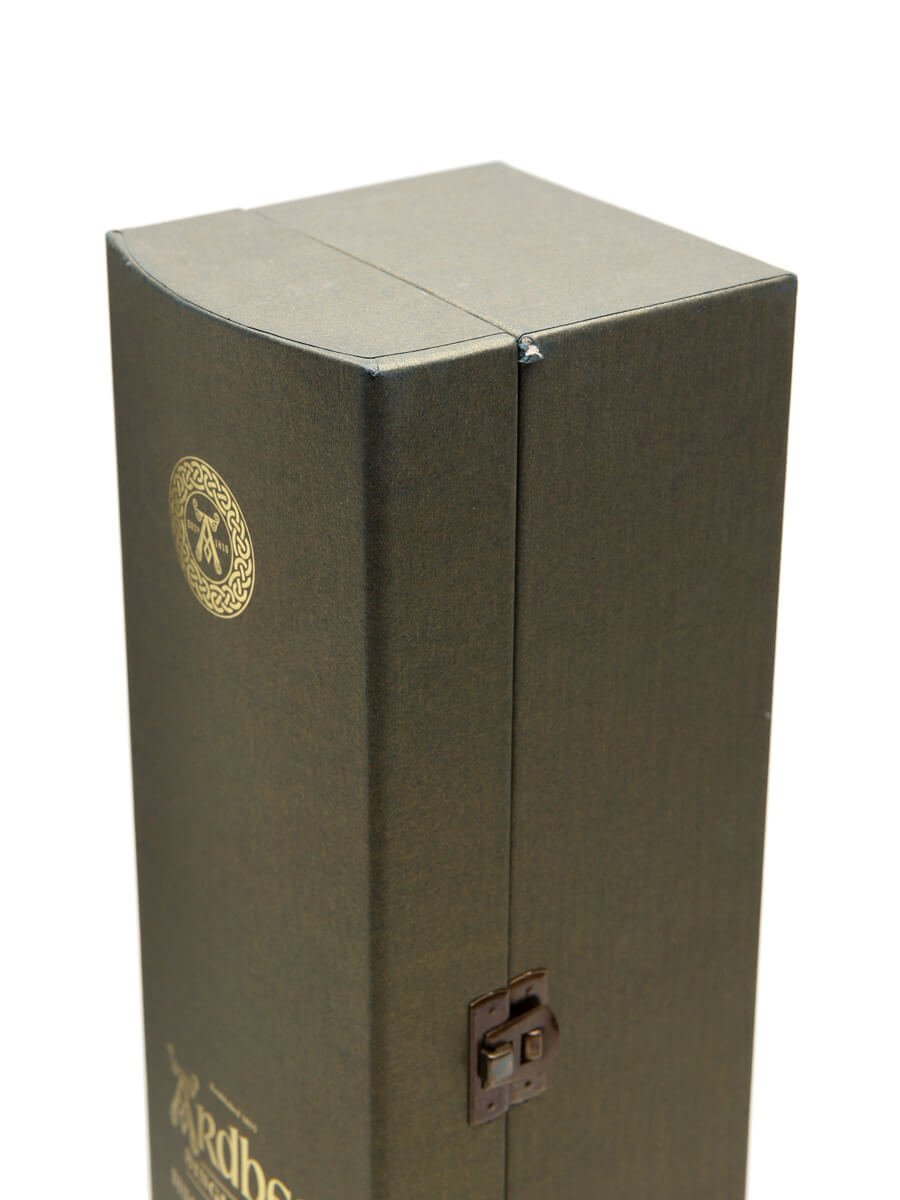 FREE UK Mainland standard delivery
In Stock
£7,500
£6,250 ex VAT
(£10,714.29 per litre)
Estimated Delivery
Express delivery

(Choose a day)

From £6.95

Standard delivery

(UK Mainland)

Free

Click & Collect

(Mon-Fri 10am - 5pm)

Free
A single cask Ardbeg 1972 bottled from a bourbon hogshead for the French market in 2004. This one is a sister cask to the famous VELIER 1972 released the previous year for the Itaolian market, and like its sibling this picked up an amazing 95 points from Serge at Whiskyfun.
Tasting Notes (1)
Facts
Facts
Bottler

Distillery Bottling

Age

Vintage

Bottling Date

13 Oct 2004

No of Bottles

216 bottles

Country

Scotland

Region

Islay

Cask Type

Bourbon Hogshead

Cask Number

2781

Chill Filtered

No

Colouring

Yes
Tasting Notes
Tasting Notes
Tasting notes by Whiskyfun (Serge Valentin)

Comment

Ah, a pure old Ardbeg! It's not that I don't like the sherried ones, but I'm always more interested in the 'naked' versions. Let's taste this one now…

Colour

Pale gold.

Nose

Wow, lots of lemongrass and grapefruit juice at first nosing. The peat is soon to arrive but it's a very elegant one, far, very far from the trendy 'smack in your face' kind of peat promoted by… Ardbeg (Very Young, anyone?) Some great notes of seaweed, sea-urchins, oysters… The lemony smells strike back after a moment, and then the peat smoke again, and then the sea elements… And all these aromas finally melt to give us something really beautiful and unique: an old and pure Ardbeg. Wow!

Mouth

Oh, what a stunner! A sweet and almost funnily lumpish attack on apple pie and pink grapefruit, which doesn't manage to hide the big, bold, yet elegant peat blast for very long. Sneaky! It then gets both extremely lemony and smoky, like if you were enjoying some smoked oysters with lemon juice. And no sign of over-ageing whatsoever! Perhaps it's not extremely complex, but it's superbly compact and amazingly satisfying.

Finish

The finish is very, very peaty and again, lemony (or rather on grapefruit). Ah, I'm so glad this 'Ardbeg for France' isn't a sherried one! Austerity at its best!

Score

95 points.
Disclaimer
Disclaimer
While we endeavour to provide full and accurate information on our website, there may be occasions where producers have updated their recipe or failed to provide full details of their ingredients and processes. This may affect factors including the product style and allergen information, and we would advise that you always check the label and not solely rely on the information presented here. If you are at all uncertain about a product then please contact our customer service team before purchase.
Good To Know
How we pack
Eco-friendly Packaging

Our boxes are made of 100% recyclable cardboard. Our special air-inflated packaging is both re-usable and recyclable, as well as efficient to both transport and dispose of.

Flexible Delivery Options

We deliver to countries all over the world! You can also select express delivery, or pick a specific delivery date, at checkout.

Packed With Care

Our experienced warehouse team take great care with every order. As specialists in glass packaging they ensure that your items stay safe and secure in transit.
14-Day returns policy
We want you to be 100% happy with your order and it is our aim to ensure that all products supplied to all customers arrive in perfect condition. You have the right to cancel your order at any time without being charged for the goods ordered within 14 days of purchasing (other than for perishable or personalised products or those products that have been specified as non-returnable).