An ever changing world of Impossibility
Imperial 1994 26 Years Old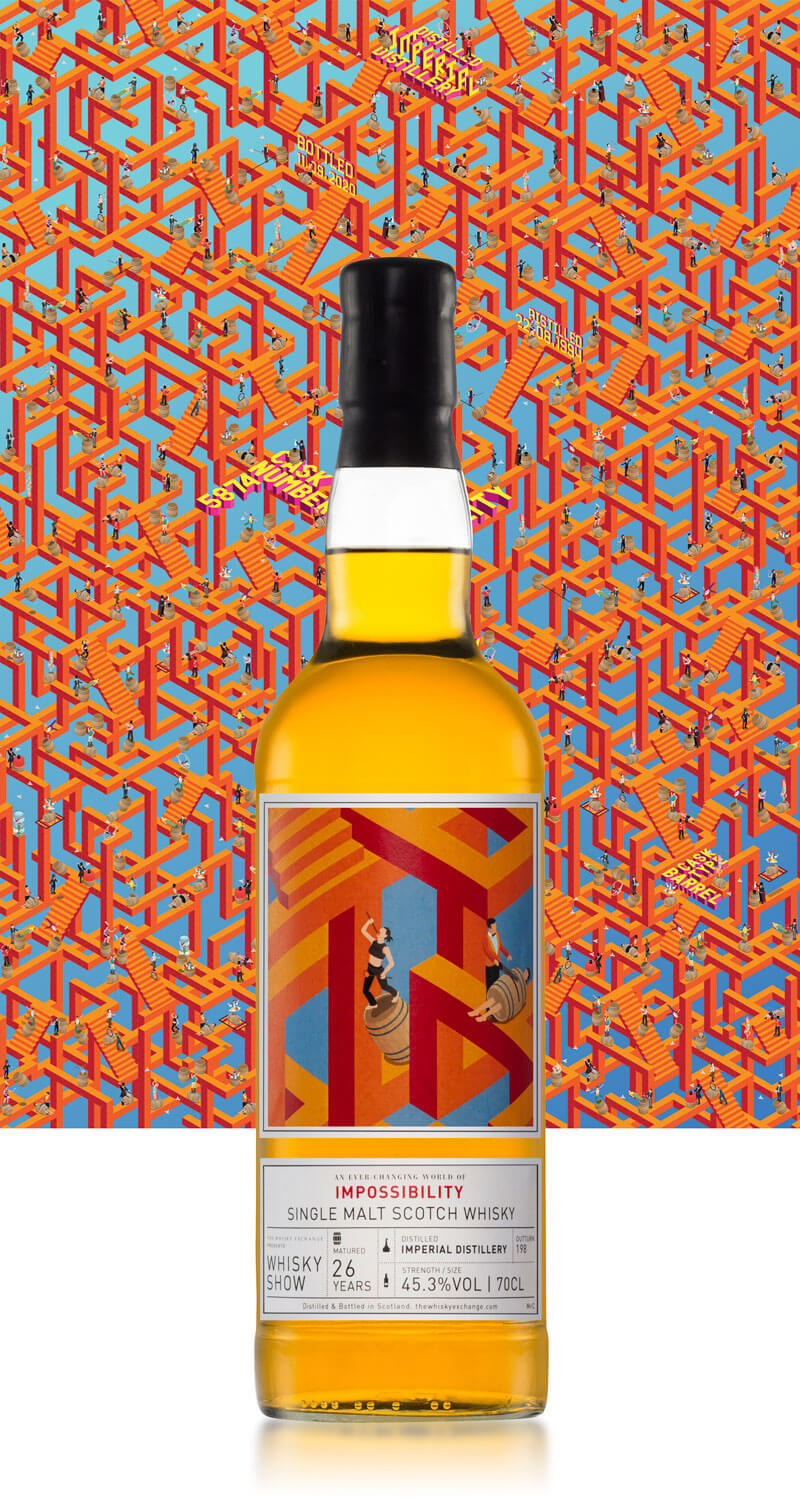 Single Malt Scotch Whisky
Imperial has not only been closed for years, but it has also been demolished and a new distillery built in its place – getting more whisky from Imperial is now very much impossible. This whisky was filled to a single barrel on 22 August 1994 and bottled on 11 September 2020 at 26 years old.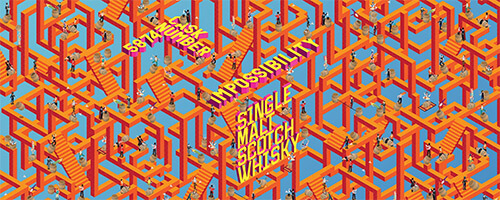 Discover
Impossibility
Explore the details of the whole world and see messages left by the inhabitants.
Discover
Own this bottle?
Leave a message for future travellers to discover.
Tasting Notes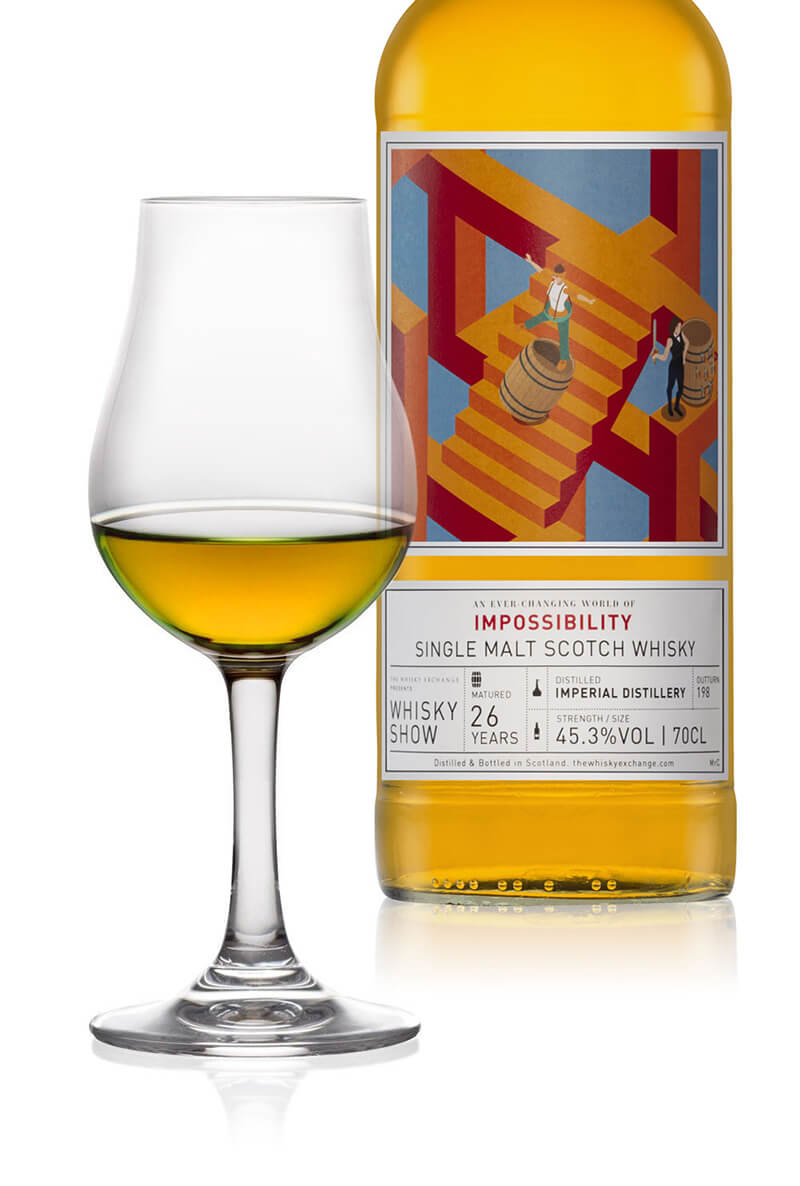 Billy Abbott, The Whisky Exchange

Nose

Preserved lemons, sugar flowers and freshly cut grass. Old-fashioned sweetshop notes of kola kubes, sherbet lemons and nuttle brittle develop. Sitting just behind is a ball of slightly sour fruit – fleshy Seville oranges and unripe mango – all balanced out by sweet, minty candy and sugared almonds.

Palate

Green grass and barley sugar lead to royal icing, buttermints and just-slapped mint sprigs. There's a touch of zing and darkness behind, with barrel char and stewed lemons joined by gentle spice. The spice softens to aromatic oak as the icing returns, accompanied by mint fondant creams.

Finish

Aniseed ball heat and fresh-cut-oak spice give way to stewed Granny Smith apples, lemon zest and lingering spiced sponge cake.
Style
Body

Richness

Smoke

Sweetness
Character
Grass

Orange

Lemon

Apple

Mango

Honeysuckle