Jack Daniel's
American Whiskey
The hard-working folk in Lynchburg, Tennessee have created a true American icon in their Old No.7 whiskey: not bad for a town where the sale of alcohol has been banned since Prohibition. Famed for its sweet, oaky taste – not to mention the distinctive black-and-white bottle – this whiskey has been made the same way for more than 150 years and can now be found in almost every bar in the world.
Jack Daniels was also a particular favourite of that other great American icon: Frank Sinatra. Ol' Blue Eyes discovered JD in around 1947 and fell in love with it – so much that he was even buried with a bottle. He wasn't the first or last musician to enjoy JD, either: Keith Richards, Mick Jagger and Tom Petty have all been fans, and you can find the brand at many festivals all over the world today.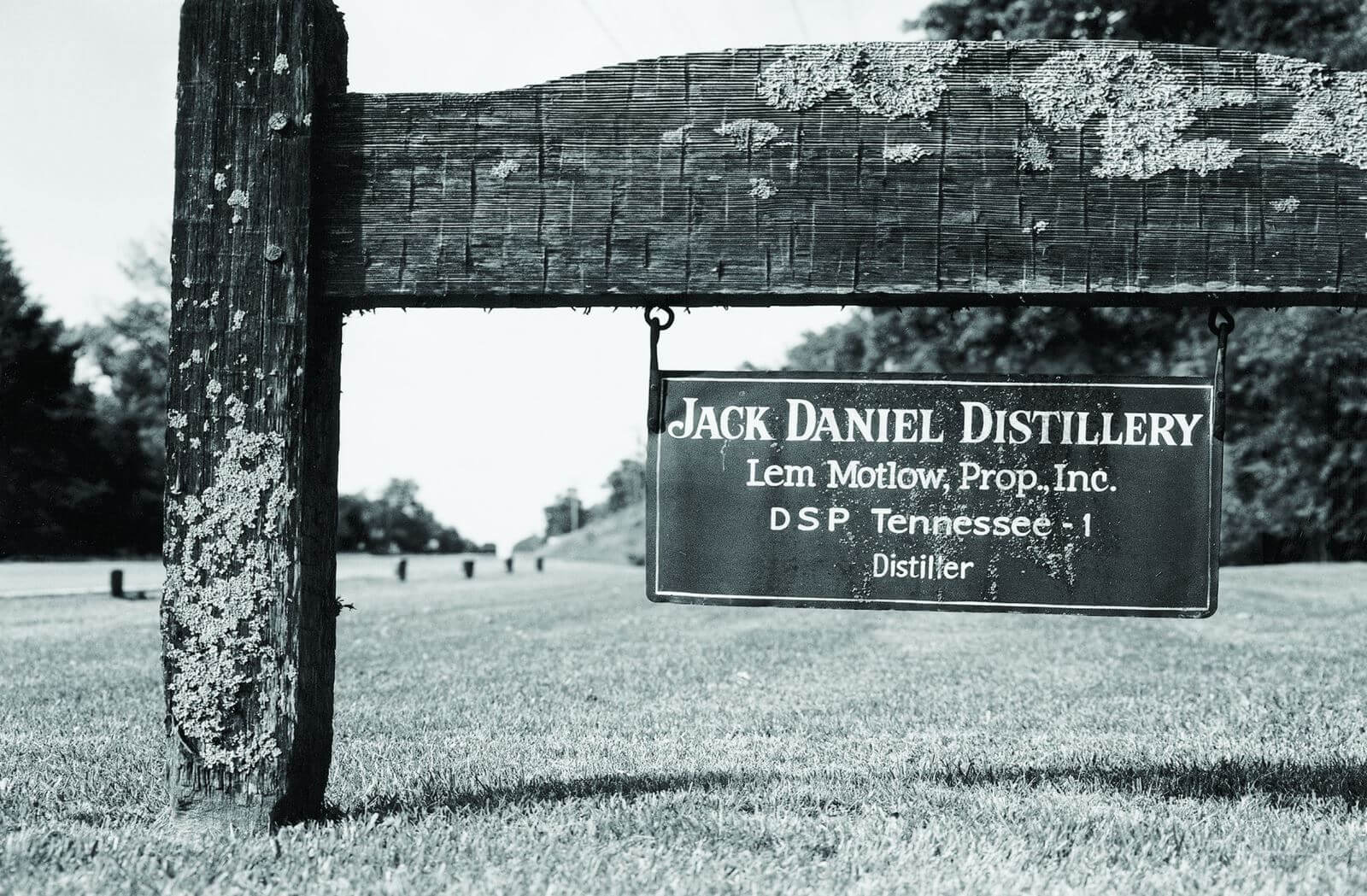 Jack Daniel's Distillery in Lynchburg, Tennessee
How to enjoy Jack Daniel's
While many people enjoy their Jack Daniel's in the way that Sinatra did, a few fingers over ice with a little water, the brand also promotes its use in everyday cocktails like Jack and Coke and Lynchburg Lemonade. For a true taste of the South, combine Jack Daniel's with a barbecue (either with the food or on it) – the company even sponsors an invitation-only BBQ competition, known as 'the Jack', every year.
Character and Style of Jack Daniel's
Vanilla

Honey

Apple

Dried Fruit
Styles of Jack Daniel's
The Jack Daniel's range has increased considerably over the years, but by far the most well known is Jack Daniel's Old No.7, with its iconic black-and-white label. For a more mellow take, Jack Daniel's Gentleman Jack delivers a clean, refined take on Old No.7, while Jack Daniel's Single Barrel ramps up the rich spiciness. Finally, Jack Daniel's Honey is a whiskey liqueur with a huge Stateside following, a sweet, spicy and fruity drink that's delicious chilled or served on the rocks.
A taste of Tennessee:
From its use of Lynchburg cave spring water to its homemade barrels, every aspect of Jack Daniel's is rooted in its local area – and they're very proud of it. They've been using the same strain of yeast for their fermentation since Prohibition, and made every piece of the charcoal used to filter their whiskey – the reason why it is not called a bourbon – on site, too.
Who owns Jack Daniel's?
Jack Daniel's is owned by Brown-Forman, a Kentucky-based drinks giant that also owns Woodford Reserve bourbon, Finlandia vodka and Herradura Tequila. The company was founded in 1870, hitting on the innovation of selling whiskey in sealed glass bottles (as opposed to straight from the barrel), and later acquired the Jack Daniel's distillery in 1956.
Close