Tanqueray
Gin
With almost 200 years of history, it's no surprise that Tanqueray is one of the world's best selling gins.
Tanqueray Drinks
A classic gin, Tanqueray is suited to any number of old fashioned cocktails and mixed drinks:
Gin and Tonic – After extensive research, we have concluded that lime is the best garnish for a T&T, Tanqueray and Tonic.
Martini – With its robust flavour, Tanqueray is a versatile gin in Martinis. Either go very dry – added a few dashes to your ice-filled cocktail shaker, stir and strain before adding your gin – or quite wet – 5:1 gin to dry vermouth will make a very different style of drink.
Born in Bloomsbury
Tanqueray is made at Cameronbridge distillery near Edinburgh, but its origins, like so many gins, begin in London. Charles Tanqueray set up his Vine Street Distillery in 1830 in the Bloomsbury area of London, which was noted for the quality of its water. The distillery was passed to Charles' son in 1868, and 30 years later, the distillery moved to nearby Clerkenwell. Tanqueray was based in London all the way up to World War II, when the site was virtually destroyed. Just one still ('Old Tom') survived, and it now resides in Cameronbridge.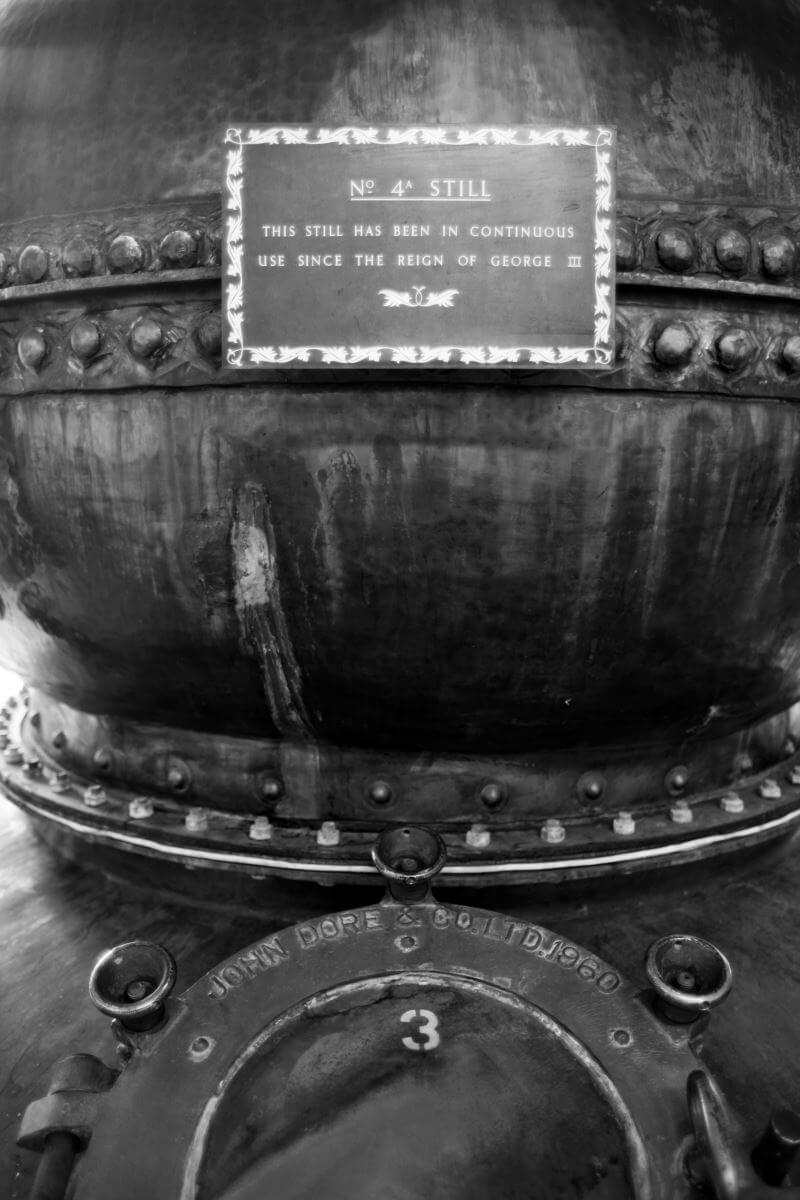 A historic still, located inside Tanqueray's distillery.
Tanqueray Styles
Tanqueray has introduced a number of gin styles to the market, all of which have been successfully received. The No.10 bottling, with its striking packaging, shows more of Tanqueray's citrus-tinged side, while its Old Tom version with its retro packaging is made in a sweeter style. Tanqueray Rangpur (made with Rangpur limes) is zesty and refreshing, while Tanqueray Malacca is sweet and spicy, and delicious in cocktails.
Close