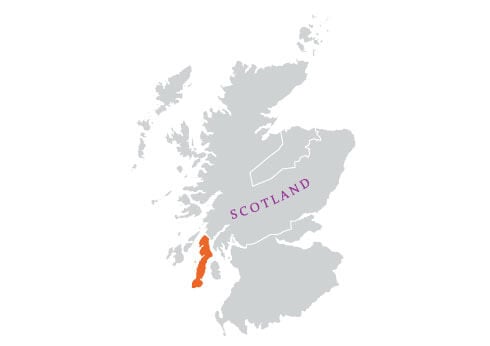 Campbeltown
Single Malt Scotch Whisky
Once a whisky boom town of 34 distilleries famed for their smoky, oily character, Campbeltown is quieter now, with only three producers – and one of those only resurrected in 2004. Nonetheless, there are a number of styles here, including peaty whiskies which are a reminder of Campbeltown's illustrious past.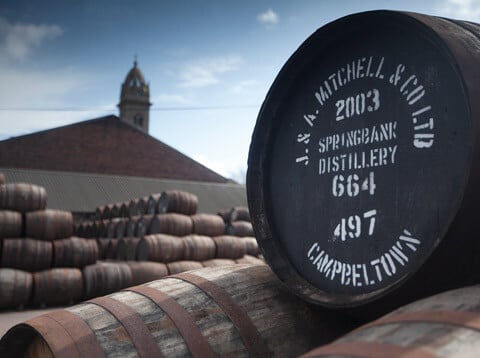 Springbank distillery produces three single malts – Longrow, Hazelburn and Springbank
Rise and fall
Campbeltown's whisky-making fame endured the length of the 1800s, and even after its 34 distilleries were all but halved in number by a slump in the 1850s, its distinctive style was still highly prized at the dawn of the 20th century.
What followed was a catastrophic fall from grace, brought about by a number of factors, including improved transportation links to the rival distilleries of the remote north, and a decline in quality as unscrupulous distillers cut corners and churned out mass-produced rotgut.
Depression and renewal
The First World War brought a decline in consumption; Campbeltown's style fell out of favour with blenders; and Prohibition came to the US: by the end of the 1920s, only one distillery had survived – and, when Springbank and Glen Scotia reopened in 1934, its stills fell silent, too.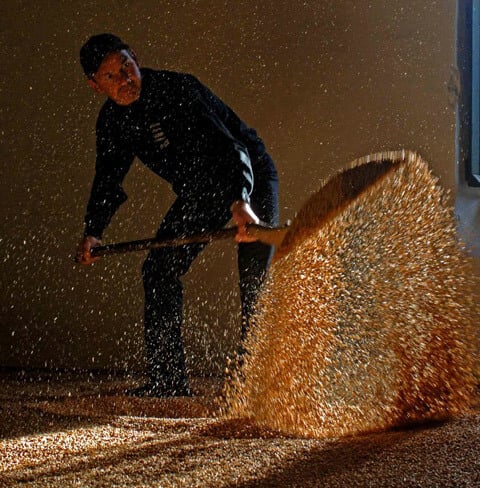 Some of the malt used at Springbank is malted on-site, by hand
A contrasting pair
Those two survivors, Springbank and Glen Scotia, remain very different beasts. The former's spirit is robust and noticeably smoky; the latter, in its most recent guise, is typically light and grassy, although this may not always have been the case in the past.
Meanwhile, Glengyle's resurrection has come at the hands of neighbouring Springbank's owners after eight decades of silence – a signal that the good times may just be returning to one of whisky's great locations. Called Kilkerran, Glengyle's early spirit has been released in small 'work in progress' batches since 2009.
Did you know?
Springbank makes

three

different single malts: medium-peated, two-and-a-half-times distilled Springbank; richly peated, double-distilled Longrow; and non-peated, triple-distilled Hazelburn
Glengyle's single malt is called

Kilkerran

because the 'Glengyle' brand is owned by neighbour Glen Scotia

The Mull of Kintyre

is so long that the Campbeltown distilleries are closer to their neighbours on Arran and Islay than any mainland producer
Typical Character and Style of Campbeltown
Brine

Smoke

Dried Fruit

Vanilla

Toffee

Wet wool (wet dog)
Distilleries in Campbeltown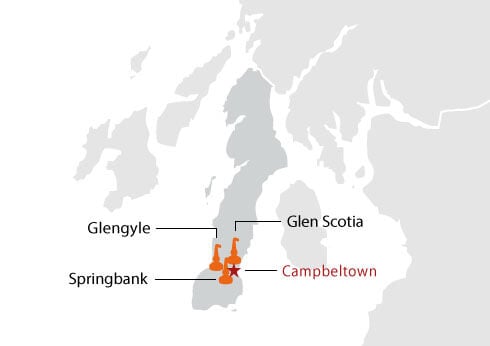 Close