See all engraving bottles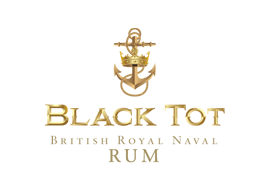 Black Tot Last Consignment
Royal Naval Rum Engraving
Blended Traditionalist Rum
£860
(£1,228.57 per litre, includes £10 for engraving)

Create Your Personalised Rum
Add Your Engraving
(This product is engraved on the

Side

)
If you wish to order a non-engraved Black Tot Last Consignment Royal Naval Rum, please click here.
Style
Body

Richness

Smoke

Sweetness
Character
Blackberry

Dark Chocolate

Tobacco

Oak

Coffee
Tasting Notes

from

Dave Broom
Colour:

Bright, yet deep mahogany cut with flashes of ruby.

Nose:

Initial treacle notes precede dark chocolate with super-ripe black fruits, muscovado sugar and walnuts. A drop of water releases notes of black banana, liquorice root, tamarind paste with an exotic edge of balsamic.

Palate:

Starts off thick and sweet, becoming light and oaky before a burst of cassis/crème de mûre then espresso and cacao.

Finish:

Very long with light scented wood, black fruits and cigar tobacco.