Dr. Kirstie McCallum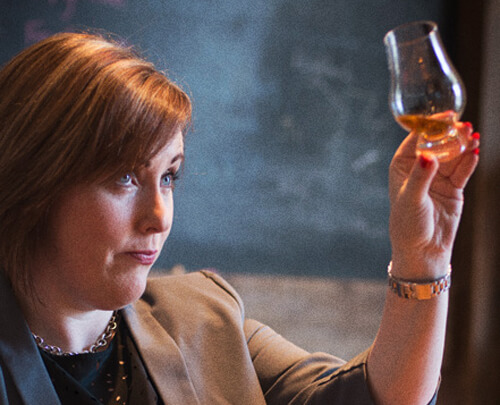 Senior Blender
Bunnahabhain, Islay
Single Malt Whisy

What do you love most about your job?
I love lots of things about my job, but my biggest passion is the whisky itself. I love Scotch: the tradition, the history, the complex flavours, the wide variety of whiskies available. I love experimenting with different types of casks and observing how they influence and change the taste and profile of our single malts, developing new expressions for the consumer to enjoy.
What's been the greatest moment of your career to date?
There have been lots of great moments, but some of the greatest moments I've had are from just talking to people, talking to consumers and hearing someone say how much they enjoy the whiskies I've helped develop. Seeing a limited edition or new expression being produced as a final bottled product after development is always a great moment, one I'm particularly proud of is the 1980 Bunnahabhain Canasta. I've also had some great experiences travelling to places I would never thought I would get to visit, meeting new people, making new friends and experiencing different cultures.
What advice would you give to people who want to follow in your footsteps?
The main piece of advice I would give anyone would be that you've got to be passionate about what you do, for me Scotch whisky and being a blender isn't a job – it's something you really have to have a love and a passion for.
See Kirstie's Whiskies