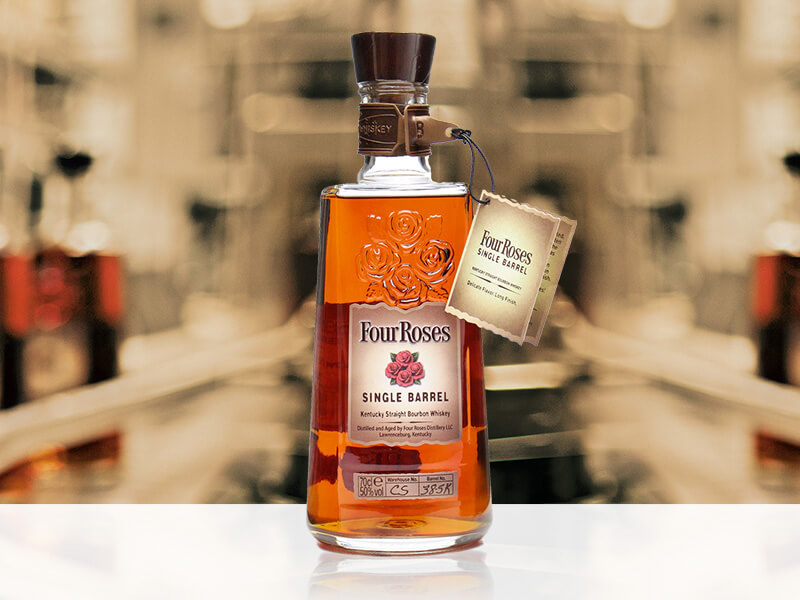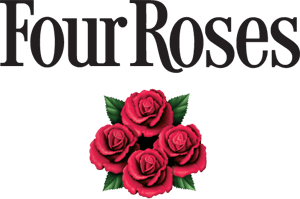 High-class bourbon
Four Roses, based in the heart of Kentucky, has been one of the most revered and respected names in bourbon since it was founded in the 1880s. It's absolutely delicious served neat, but when the sun is out it works a treat in a classic whiskey cocktail. Here are three of our favourite Four Roses summer serves.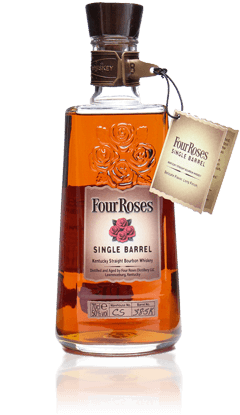 Four Roses
Single Barrel
Fetching Price
Fetching Price
Full-bodied and complex, but with a temptingly silky texture, this is a top-notch single-barrel bourbon packed with notes of cherries, plums, woodspice and cocoa.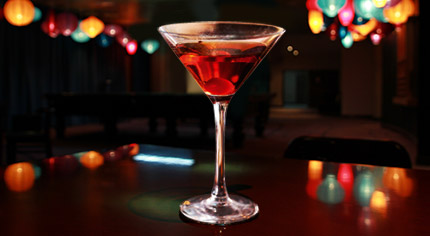 Four Roses Manhattan
Aromatic sweet vermouth and a dash of bitters balances the rich spiciness of Four Roses Single Barrel, creating a classic after-dinner cocktail.
Ingredients
50ml Four Roses Single Barrel Bourbon
20ml sweet Vermouth
2 dashes Angostura bitters
maraschino cherry
maraschino liqueur (optional)
ice cubes
Method
Combine the vermouth, whiskey, bitters and ice in a mixing glass
Stir until well chilled and diluted
Strain into a chilled cocktail glass and garnish with a maraschino cherry
If a sweeter drink is desired, add a teaspoon of maraschino liqueur to the mix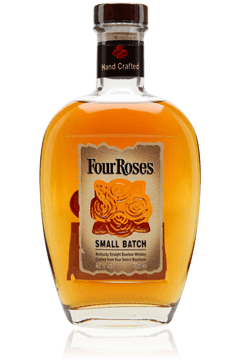 Four Roses
Small Batch
Fetching Price
Fetching Price
Great-value small-batch bourbon. Only four casks are used for each release, and the result is a sweet and spicy bourbon with a soft layer of vanilla and red-berry fruit.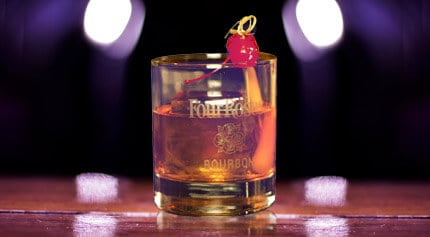 Four Roses Old Fashioned
The Old Fashioned hails from Louisville, Kentucky, and this version lets the soft spice of Four Roses Small Batch really shine. Definitely one to try for al fresco parties.
Ingredients
50ml Four Roses Small Batch Bourbon
1 teaspoon (5ml) sugar syrup
3 dashes Angostura bitters
ice cubes
orange peel
Method
Add the sugar syrup and bitters to an empty rocks glass, add ice and 25ml of the bourbon
Stir for 30 seconds, then add more ice and the rest of the bourbon
Stir again until well chilled and diluted
Garnish with an orange twist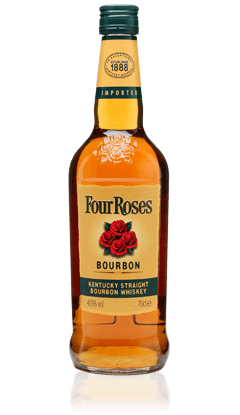 Four Roses
Yellow Label
Fetching Price
Fetching Price
An excellent introduction to Four Roses, Yellow Label is aged for a minimum of five years and delivers a creamy-smooth texture along with lightly honeyed fruit and soft spice.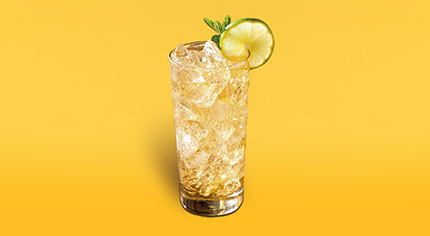 Four Roses Rosey Mule
If you're looking for something long and refreshing, then this take on a traditional mule is for you. A splash of bourbon ups the spiciness, making this great in summer.
Ingredients
50ml Four Roses Yellow Label
ginger ale
lime wedge
ice cubes
Method
Fill a highball glass with ice
Add the bourbon and top up with ginger ale.
Stir briefly then squeeze and drop the lime wedge into the glass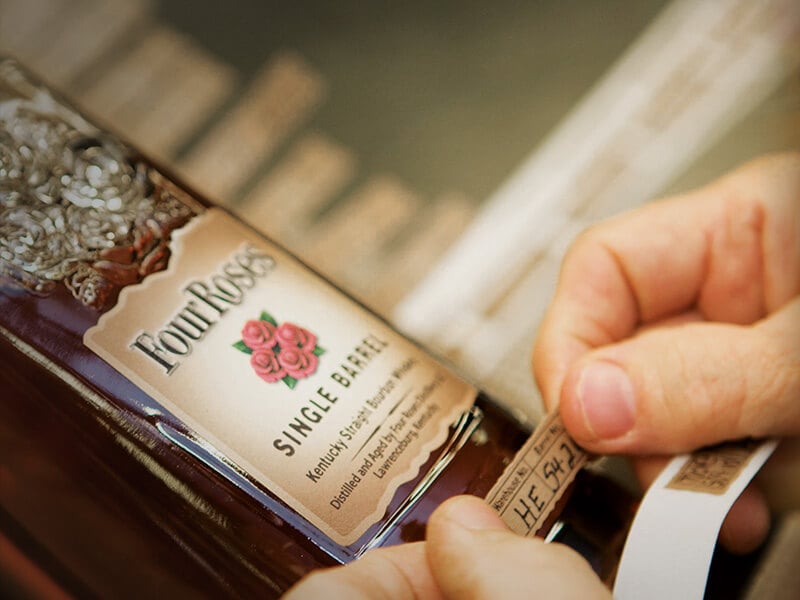 The History of Four Roses
Four Roses is so named because the founder, Paul Jones Jr, fell in love and proposed to a Southern belle who told him she would wear a corsage of roses on her gown the next time they met. When she arrived, she wore the corsage and Jones named his bourbon Four Roses as a symbol of his love for her.
The company thrived and Four Roses became the top-selling bourbon in the US from the 1930s to the 1950s before it became available further afield, enjoying success in both Europe and Asia. Legendary master distiller Jim Rutledge made his name at Four Roses, joining the company in 1966 and retiring nearly 50 years later in 2015.