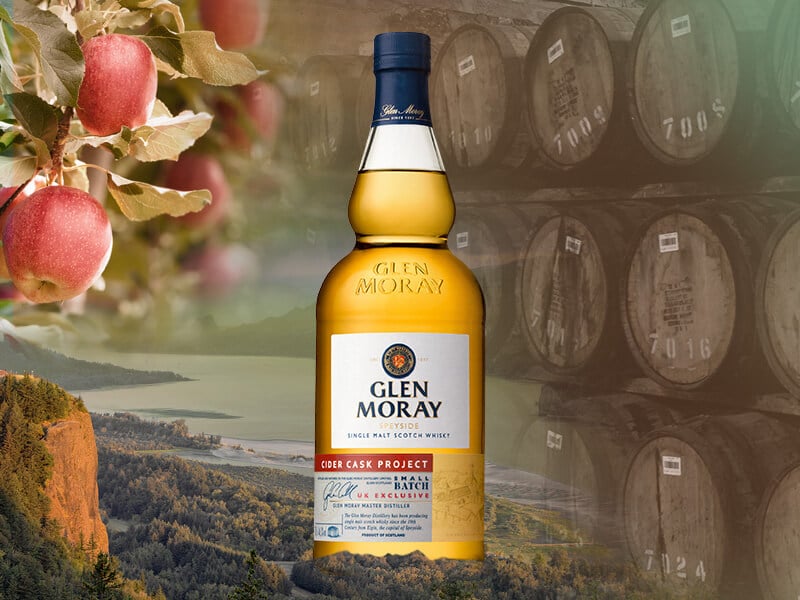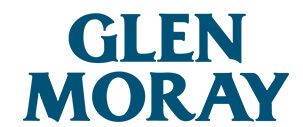 Cider Cask Project
UK Exclusive
Limited to 2,000 bottles
Fetching Price
Fetching Price
Glen Moray love experimenting with different casks and this first entry in the Elgin Curiosity series embraces that philosophy. To create the whisky, Glen Moray first send American-oak casks used to mature their whisky to award-winning craft cider producer Thistly Cross, to be filled with cider. Once emptied, the casks are returned to Glen Moray, where they are used to finish American-oak-aged whisky, adding an extra layer of flavour.
The resulting whisky combines Glen Moray's classic fruity character with intense vanilla from the bourbon casks and a balanced touch of caramelised apple from the cider casks.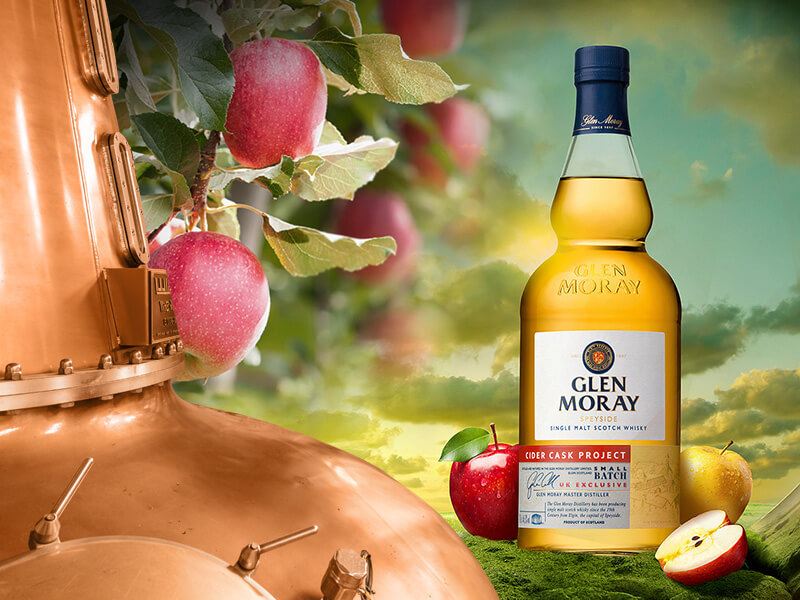 Tasting notes
from the producer
Nose

Reminiscent of a fairground. Toffee apple and candy floss.

Taste

Incredibly light and fresh. Summer fruits accompanied by vanilla ice cream sprinkled with toasted oats.

Finish

Smooth and satisfying. Caramelized apple laced with spice mixed perfectly with vanilla fudge, slowly melting on the tongue.

Food Pairing

Fish & Chips with lashings of vinegar!

Style

Character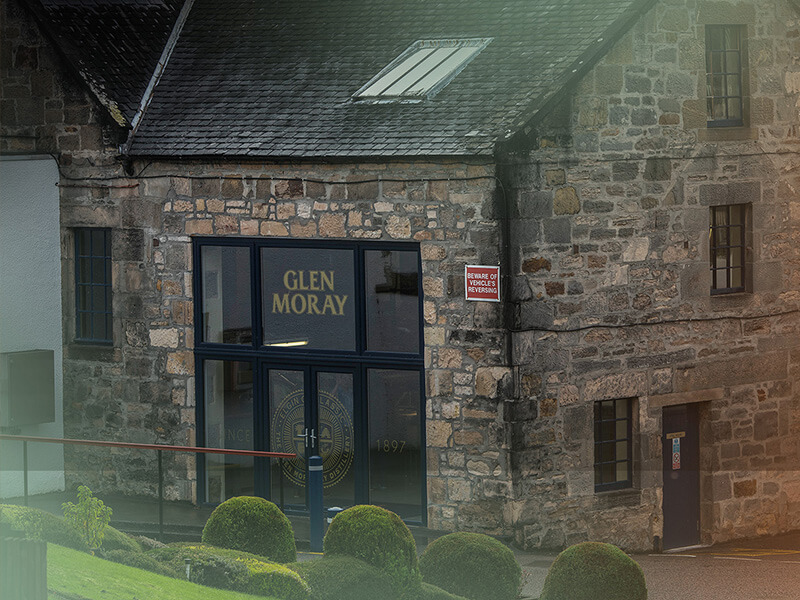 Originally founded as a brewery in the early 1800s, Glen Moray became a distillery in 1897 with the installation of two pot stills. Unfortunately, the owners focused most of their attention on sister distillery Aberlour and it closed in 1910. However, it reopened in 1923, after being bought by Macdonald and Muir, owners of Glenmorangie.
For more than 80 years, Glen Moray was the experimental sibling to Glenmorangie. However, in 2008, it was sold to French drinks company La Martiniquaise and has since grown and developed as a single malt distillery in its own right.
In 2012 the owners installed a new pair of stills, taking the total from four to six, and in 2016 they built an entirely new still house, using cutting edge heat reclamation technology to increase the distillery's efficiency. Experiments continue, with a warehouse full of interesting casks pushing against the limits of whisky regulations and creating great new spirit for the future.