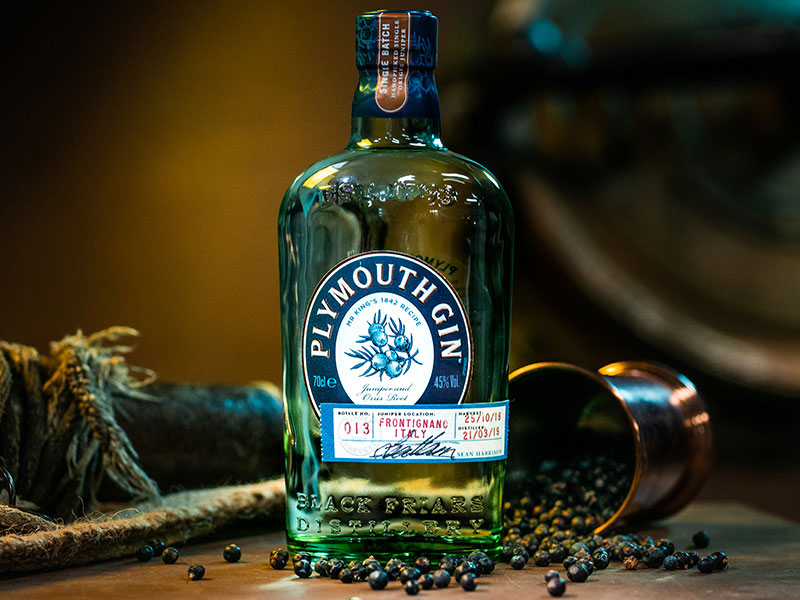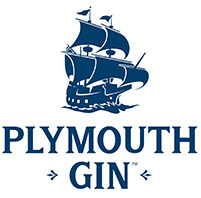 Mr King's 1842
Recipe
Exclusive to The Whisky Exchange
Fetching Price
Fetching...
The Plymouth distillery does not do limited editions. A grande dame of the gin world, produced to the same recipe since 1793, it is loved across the globe and the last bastion of what was once a protected gin style: Plymouth Gin.
Yet the discovery of an old recipe from 1842 prompted Plymouth to break its habit and create a special, limited-edition bottling to present a snapshot of its past: Mr King's 1842 Recipe gin, made with just two botanicals, orris root and juniper, in its Victorian-era pot still.
Using Italian juniper harvested on a single day and hand-sorted by the master distiller, Mr King's 1842 Recipe is an unrepeatable recreation of a long-lost style, and a chance to sample what's at the core of Plymouth gin. This is gin taken back to its roots, in every sense.
Tasting Notes
From

the producer
The creamy texture of this juniper-forward gin is delicately balanced with the floral notes of orris root, offering hints of lavender and pine, for a long and complex finish.
Drink suggestions:
The King & It
1 part Mr King's 1842 Recipe
1 part Fever-Tree tonic
Twist of lemon and orange
K&T
3 Parts King's Recipe
1 Part Fever Tree Tonic
Twist of Lemon & Orange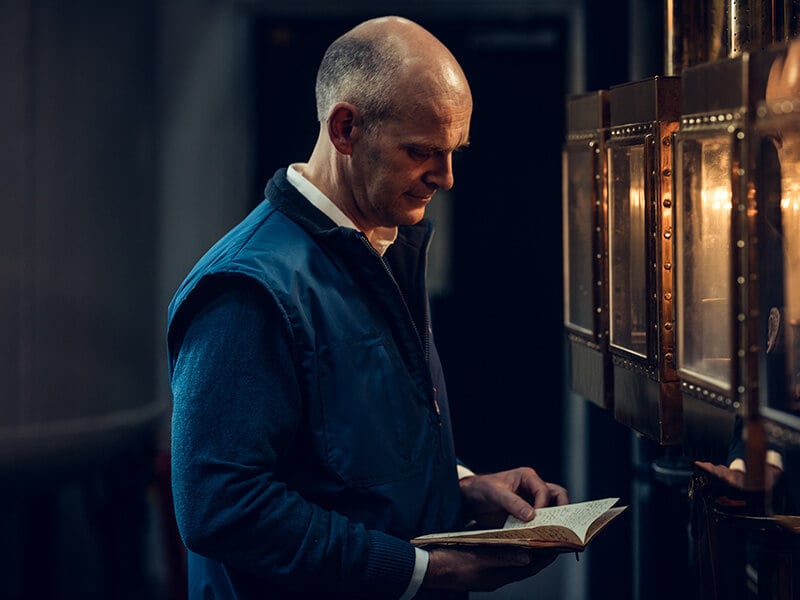 About
Plymouth Gin
Nowhere deserves the phrase 'steeped in history' more than the Plymouth distillery. Situated in a medieval hall, which was where the Pilgrim Fathers spent their last night before setting sail on the Mayflower (hence the ship logo), the distillery is the successor to a brewery that had been on the site since at least 1697.
In 1793 the Coates family joined with distillers Fox & Williamson to create the Black Friars distillery, named after the monks who previously inhabited the building. Their company, Coates & Co. commenced distilling Plymouth gin in that year and, despite a few changes in ownership and name, it remains England's oldest working distillery. The distillery's current period of success dates back to 1996, when it benefitted both from new investors and the arrival of Sean Harrison, presently Plymouth's master distiller.