Sparkling of the Month: July 2017
We choose our Sparkling of the Month to highlight some of the great fizzes from around the world. No matter what the style, you can be certain that if it's our Sparkling Wine of the Month, then you won't be disappointed. This month we've chosen: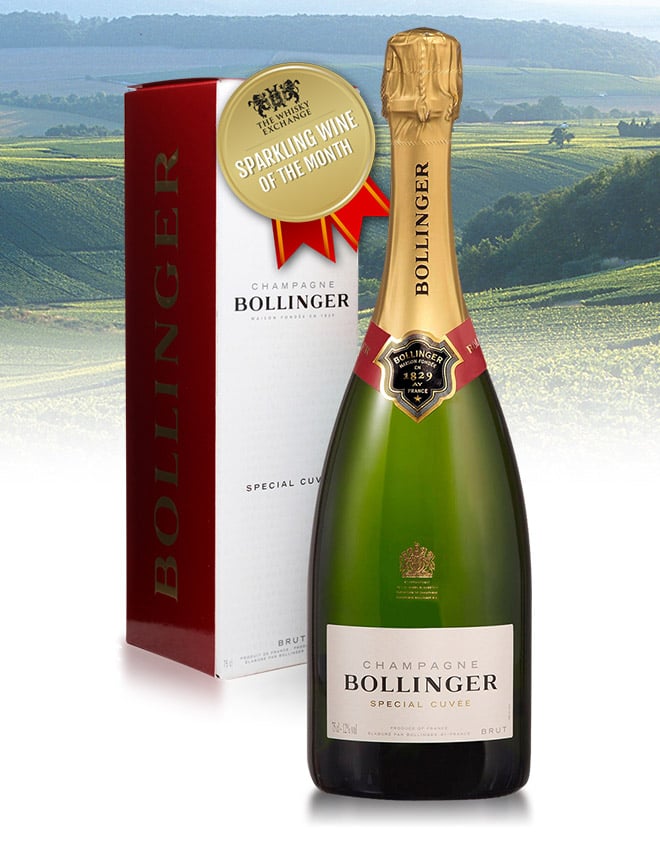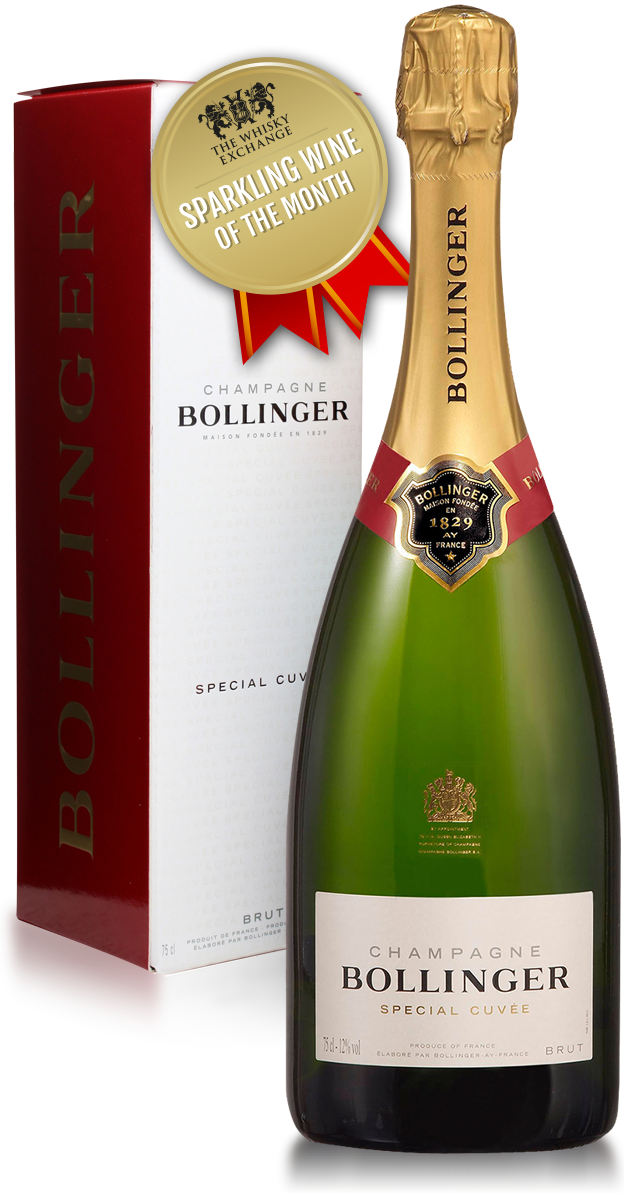 Special Cuvee
Champagne
Please wait
Please wait
Bollinger is one of the most revered Champagne houses and rightly so. Known for its rich, toasty style, Bollinger (Bolly to its friends) is equally good served with food as it is sipped on its own, and the Special Cuvée typifies this iconic producer's house style, with fresh, clean fruitiness balanced by richer aromas and flavours. Perfect for celebrations or as an indulgent treat for yourself.
ALLERGEN INFORMATION
This product may contain the following:
Tasting Notes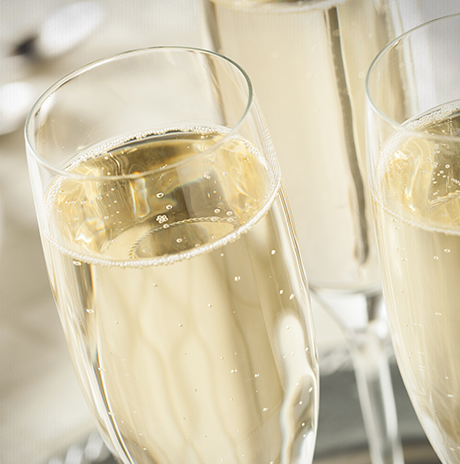 From the Producer
Appearance:

Golden colour, distinctive of black grape varieties; very fine bubbles.

Nose:

Beautiful aromatic complexity; ripe fruit and spicy aromas; hints of roasted apples, apple compote and peaches.

Palate:

A subtle combination of structure, length and vivacity; bubbles like velvet; pear, brioche and spicy aromas, notes of fresh walnut.
About Bollinger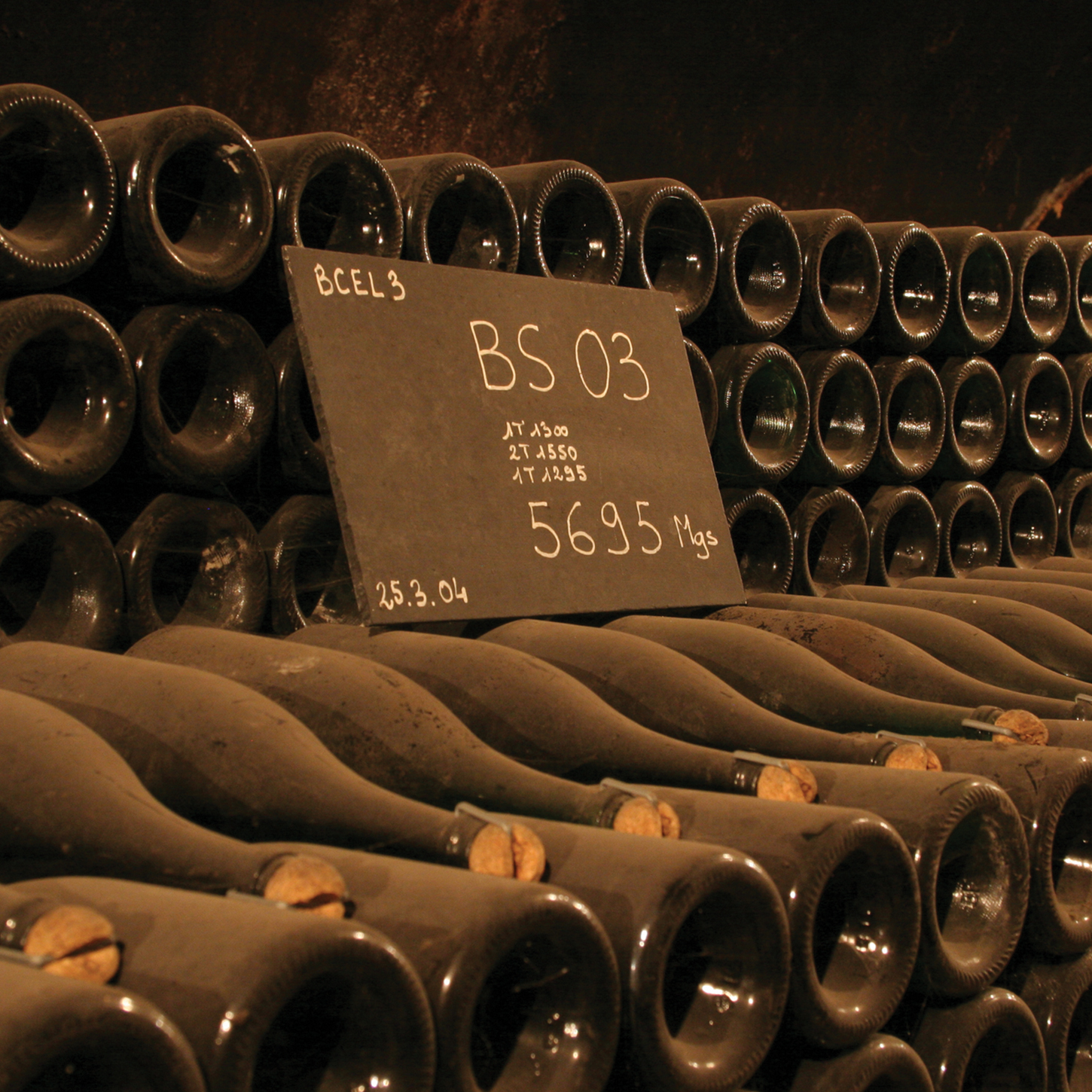 History
The Champagne house of Bollinger was founded in 1829 in Aÿ on the outskirts of Epernay. The house flourished, particularly in the mid-20th century under the stewardship of Lily Bollinger, who coined the famous phrase: 'I only drink Champagne when I'm happy and when I'm sad. Sometimes I drink it when I'm alone. When I have company, I consider it obligatory. I trifle with it if I'm not in a hurry and drink it when I am, otherwise I never touch the stuff – unless I am thirsty.'
Today
Bollinger remains one of the best-known and most-respected Champagne houses, and thanks to its long-standing association with the James Bond franchise, retains its luxury, high-class status. As well as the Special Cuvée bottling, Bollinger also produces rosé Champagne, vintage (La Grande Année), and the long-aged RD.