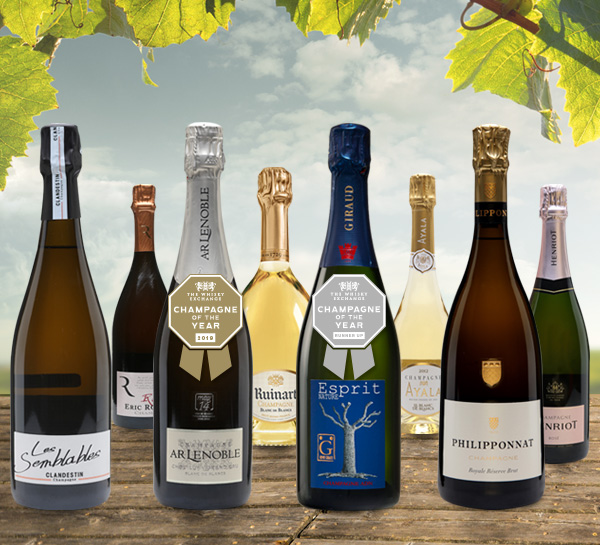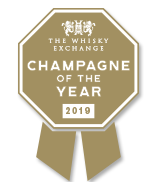 Champagne
of the Year
AR Lenoble
Blanc de Blancs
Chouilly 'Mag14' Champagne
Learn More
We spoke to some of the best palates in the business to help choose The Whisky Exchange Champagne of the Year. Our head buyer Dawn Davies MW drew up a shortlist of eight bottles costing less than £65, and an expert panel made their decision not just on taste but also quality of packaging and value for money.
Our Champagne of the Year is AR Lenoble Blanc de Blancs Chouilly 'Mag' 14 Champagne – an elegant 100% Chardonnay Champagne made by a family-run house with an exceptional eye for quality.

The Winner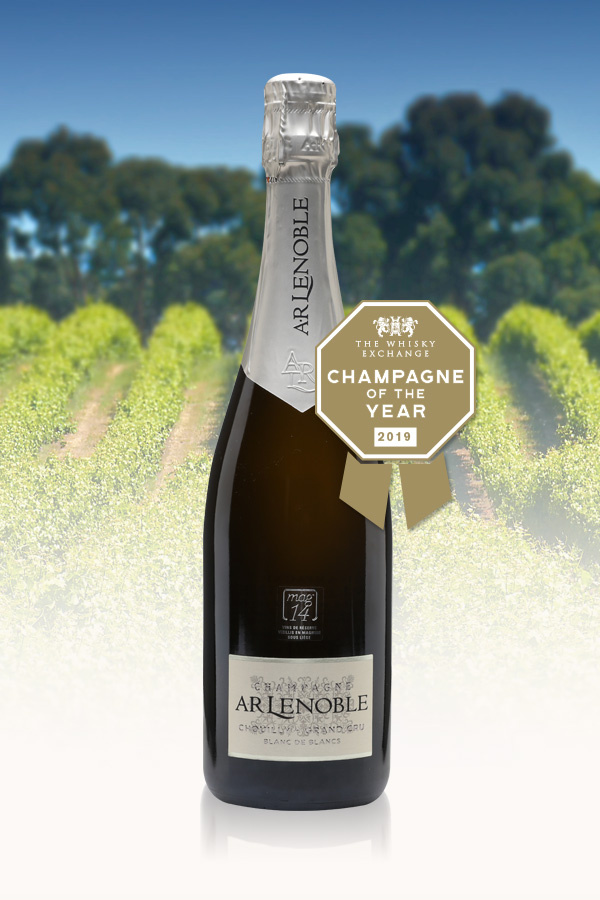 AR Lenoble
Blanc de Blancs
Chouilly 'Mag14'
Champagne
Mag 14 is the culmination of a project that A.R Lenoble started in 2010 when the house started aging its reserve wines* in magnums to preserve the freshness and add complexity – something increasingly important as climate change affects grape ripeness and makes it harder to preserve the vibrancy in Champagnes. These magnum-aged reserve wines were blended with wines from the 2014 harvest (hence the name Mag14) to create the very first edition of this special 'Mag' Blanc de Blancs Champagne – don't miss your chance to try it.
*still wines kept back from previous vintages, which helps define the ongoing character of non-vintage (NV) Champagnes
ALLERGEN INFORMATION
This product may contain the following:
Tasting Notes By Dawn Davies MW
Head Buyer
The Whisky Exchange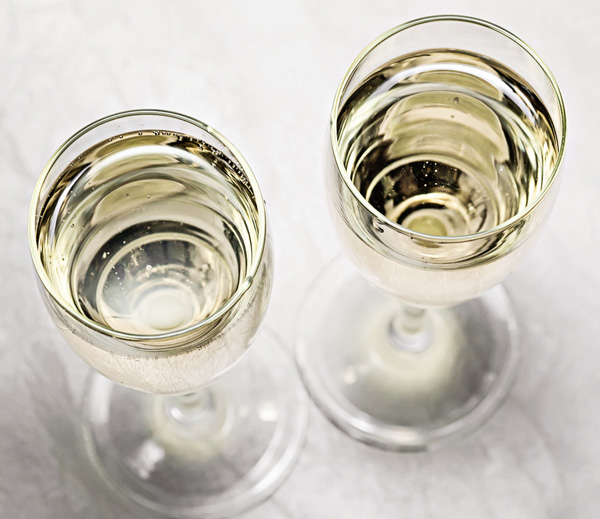 Nose:

A real purity of fruit; almond blossom, fresh citrus zest and a hint of lemon posset.

Palate:

Poised and elegant with a fine mousse and that beautiful citrus fruit that you encounter on the nose but with an underlying intensity that makes it both a fantastic aperitif but equally good with food.
About AR Lenoble
AR Lenoble was founded by Armand-Raphaël Graser in 1920 and has remained in the hands of the same family ever since. It is currently run by Anne and Antoine, the great-grandchildren of Armand-Raphaël, who have transformed the house into one of the jewels of Champagne. With a focus on showcasing the terroir of each of its three vineyards, using only environmentally-friendly procedures and the careful ageing of its reserve wines, AR Lenoble is combining an eye for innovation with the best of the region's tradition.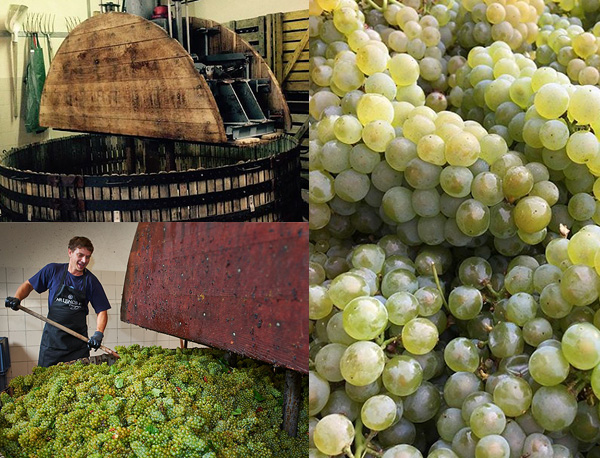 The Runner-up

Henri Giraud Esprit Nature Champagne
See more
From Henri Giraud, described by critic Robert Parker as 'the finest Champagne house virtually no-one has ever heard of', this is a creamy Pinot Noir dominant Champagne with notes of toasted brioche, red berries and mint.
Previous Winners
Special Offer

Buy All Three

See more
Try all three winners and see why they are our favourites of the year. Rum from Barbados's most lauded distillery, American whiskey made to a secret recipe and an intriguingly blended Champagne – three very different and exciting bottles.