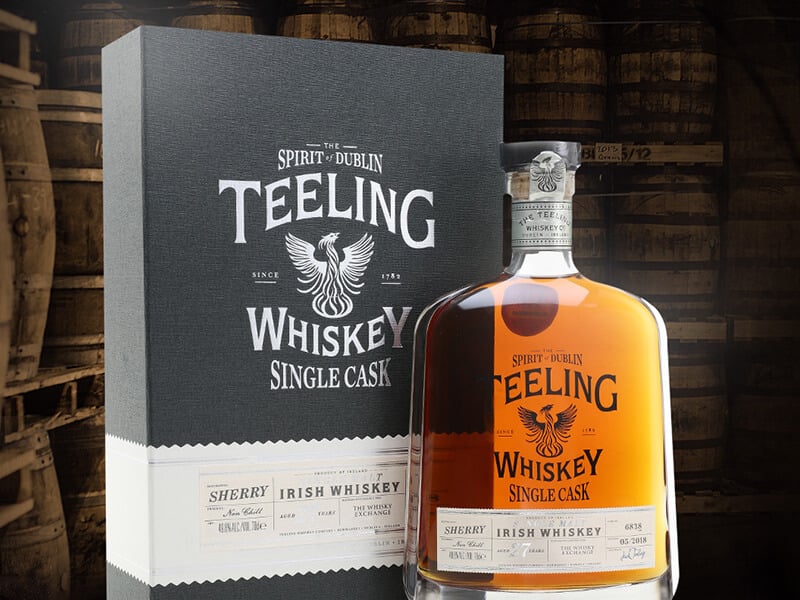 Our exclusive Single Cask
Teeling 27 Year Old
A single cask from the distant past, this single malt hails from a time when Teeling wasn't even a distillery yet; rather, the name of the family who have nurtured this whiskey through almost three decades.
Distilled in 1991 – the heart of an era now famed in Irish whiskey for producing some of the fullest, fruitiest malts that the category has ever seen – this is a spectacularly fruit-led and flawlessly balanced whiskey. An impressive addition to any collection and a wonderful whiskey by anyone's standards, this is a single, sherry-cask single malt selected by The Whisky Exchange team from Teeling's incredible stocks.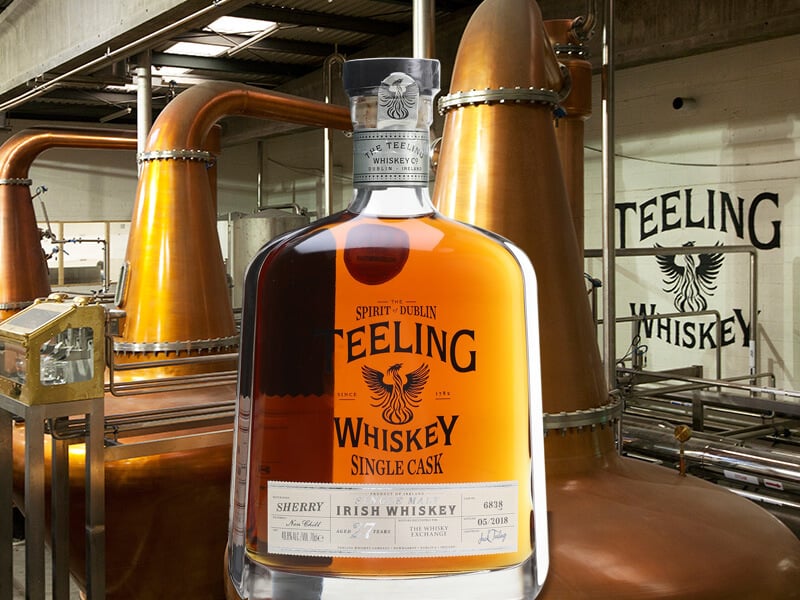 Teeling 27 Year Old
The Whisky Exchange Exclusive
Fetching Price
Fetching Price
Full and fruity with a pronounced tropical character typical of the era, backed up by a full – but not overpowering – sherry-cask depth.
Tasting Notes from Tom Ransome-Jones (The Whisky Exchange)
Nose

Tropical fruit juice and deep sweetness. There is no raw alcohol here; every drop a vessel for pineapple cube sweets and luscious mango. There's plenty of sherry influence, too – some light clove and fruitcake character, molasses, nuts that have gone soft in Christmas pudding and a hint of flat Cherry Coke – all of which serves to provide a platform for that huge tropical aroma.

Palate

Soft and smooth, then bursts open to fill the mouth. Very light; nuts, wood and drier than the nose suggests. It becomes, all of a sudden, a mature, complex single malt whiskey. Full-figured toffee and creamy vanilla intertwine with old wood and dark loam.

Finish

The finish is short and smooth – it slinks off, cat-like and quiet. Oak, earth and autumn leaves compete with sherry fruit: cherry and a little dry clove.

Comment

A full and exciting whiskey. Vibrant fruit balances beautifully with big oak influence, while sherry character fills all the gaps. A dream Irish dram.

Style

Character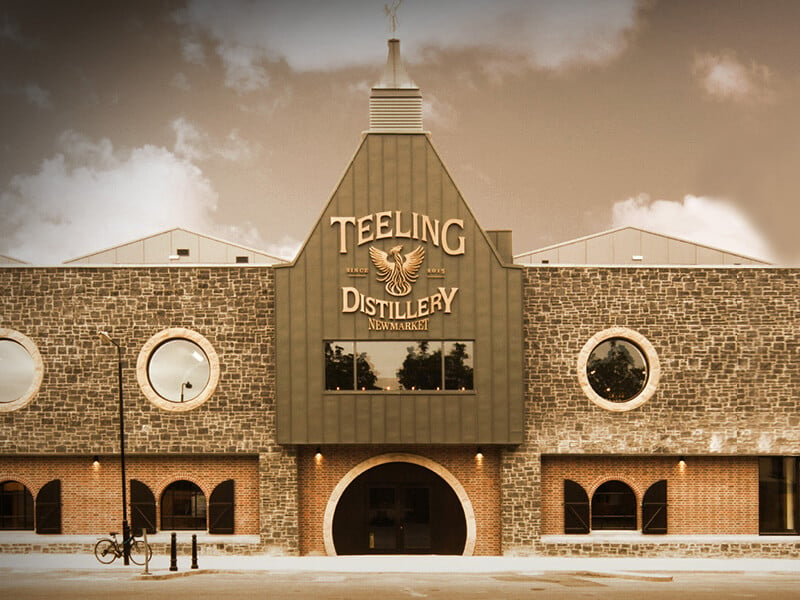 About Teeling
We're sure there are lots of brands who would love to splash the appellation 'The Spirit of Dublin' proudly across their bottles. That it's Teeling who have claimed it, however, seems appropriate.
With Teeling ancestors distilling in Dublin as far back as 1782, the brand's provenance is beyond deniability. Now, Jack and Stephen Teeling have inherited that heavy mantle and, distilling once more in the heart of the Liberties – Dublin's historic distilling district – they're not only producing fantastic whiskey, but investing in and revitalising the city around them. Quality is assured – Teeling are still using stocks of whiskey from Cooley distillery, Teeling's predecessor, previously owned and run by the family – as well as casks from other Irish distilleries, all aged under the watchful eyes of Jack and Stephen Teeling.

See the Teeling range