Port Charlotte 10 Year Old
Islay Single Malt Scotch Whisky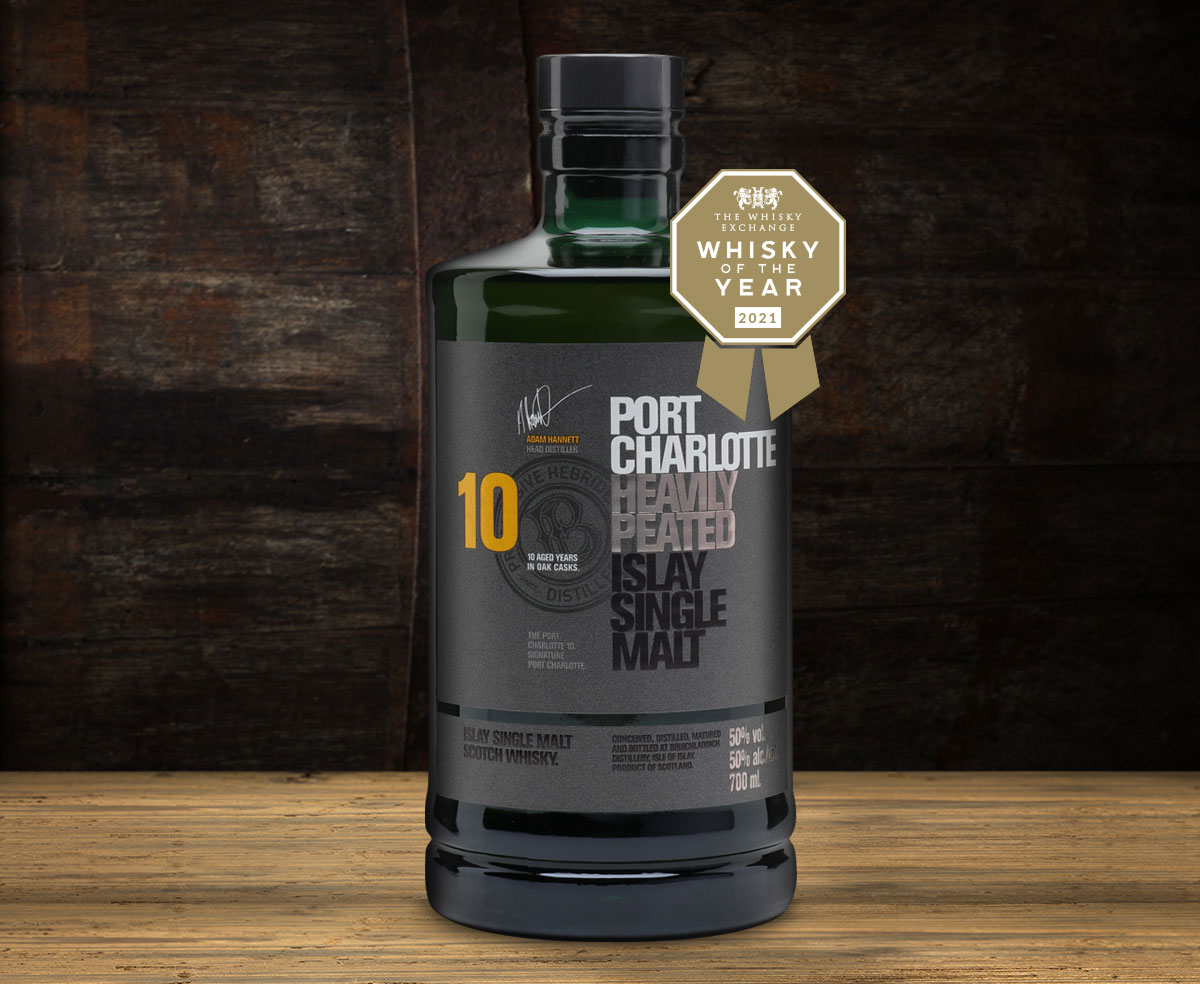 Port Charlotte 10 Year Old has been named Whisky of the Year 2021 by Whisky Exchange customers, who voted
This means that it's been chosen as the best whisky that's:
below £65
not cask strength
an ongoing release
For this year's competition customers and staff voted for their favourite whiskies, and the top six made it into a shortlist.
The whiskies were then all tasted by customers who bought our Whisky of the Year 2021 blind tasting pack and cast their vote online.
The Winner

Port Charlotte 10 Year Old

Islay Single Malt Scotch Whisky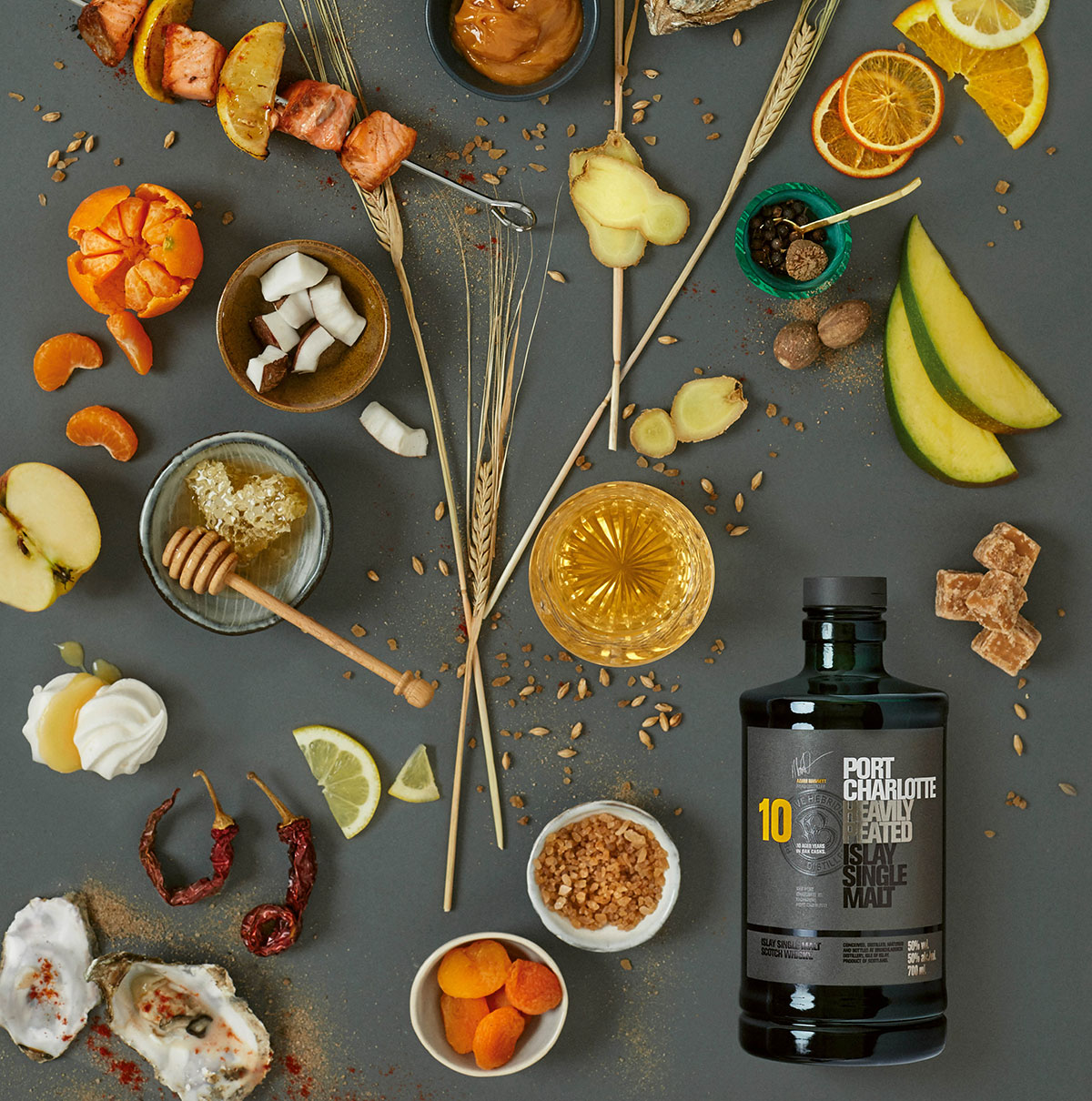 £50.75
£46.75
£66.79 per litre
Port Charlotte's long-awaited 10 year old, rich and smoky whisky made by the independently minded folks at Bruichladdich distillery on Islay. PC, as it's known to its friends, is heavily peated to 40ppm, putting it up with Islay's other heavy hitters. The resulting whisky is big and peaty with a maritime tang – the Bruichladdich team would claim that it's because their warehouses are so close to the sea, we're still undecided. In the end, the most important thing is the taste: it's rather good.
Style
Body

Richness

Smoke

Sweetness
Character
Salt (powder)

Iodine (tcp)

Seaweed

Smoke

Cream

Carbolic Soap
Tasting Notes
By Whisky Exchange Ambassador Billy Abbott and Head Buyer Dawn Davies MW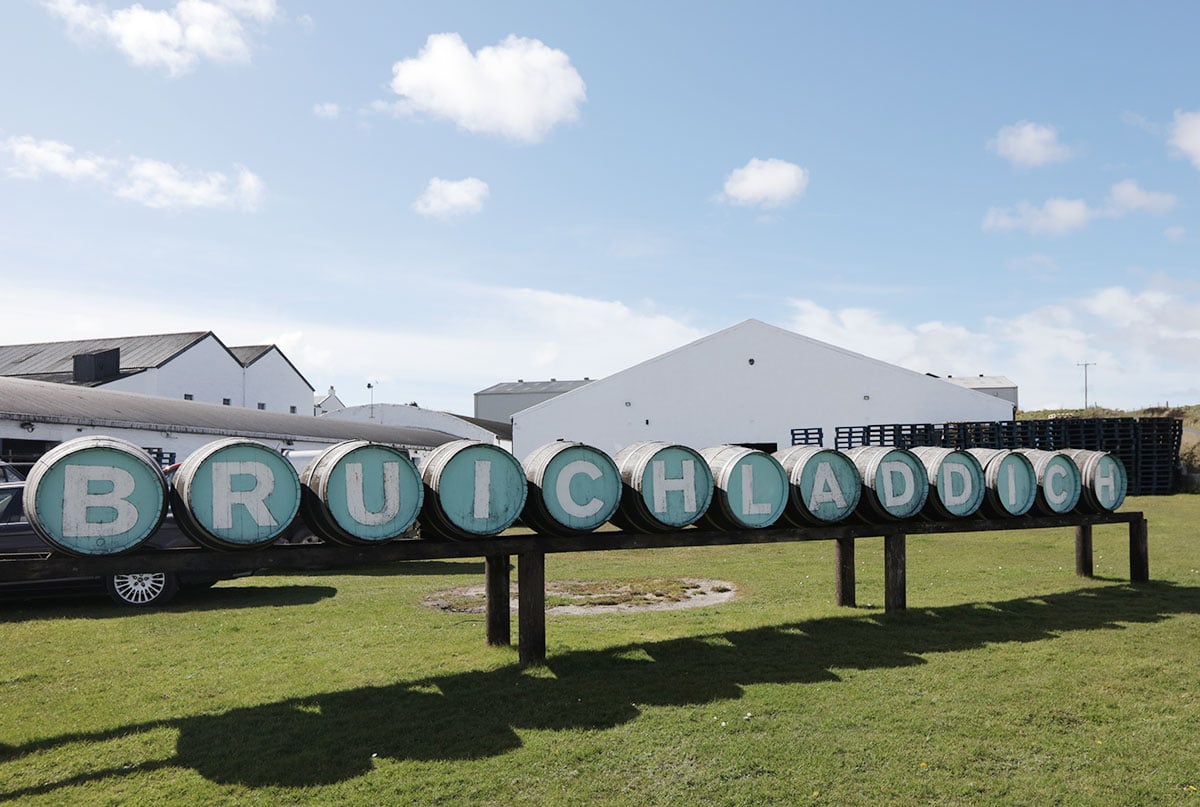 Bruichladdich distillery was founded in 1881 but it is really the last two decades which have made it into what we know and love today.
In 2000 the distillery reopened after a six-year closure, with a group led by Mark Reynier and Jim McEwan breathing new life into the buildings. The first spirit run was done on 29 May 2001, and the distillery began to release bottlings of old whisky stocks to get people falling back in love with Bruichladdich.
Subsequent years saw much experimentation and change at Bruichladdich, but the distillery's focus on terroir and passion for innovation has always stayed firm. They currently produce three much-loved and very different core ranges: Bruichladdich, Port Charlotte and Octomore, and you can learn more about them in the video below, where our ambassador Billy Abbott talks to Allan Logan about Bruichladdich and their future plans.
Bruichladdich and the future
Billy Abbott talks to Allan Logan about Bruichladdich and their future plans.
Buy All Four!

Of The Year 2021 Winners Collection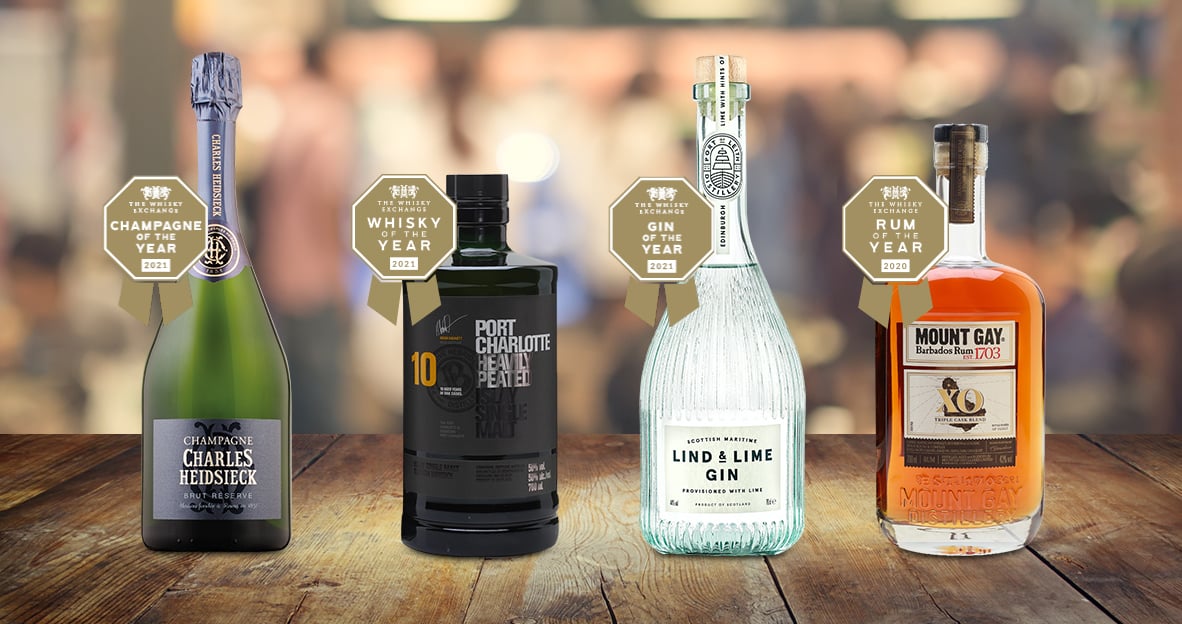 Try all four winners and see why they are our favourites of the year. Whisky from an exciting and forward-thinking Islay distillery, rum from a truly foundational distillery, gin from the beating heart of Scotland's spirits trade, and a classic Champagne from an esteemed house – four very different and exciting bottles.