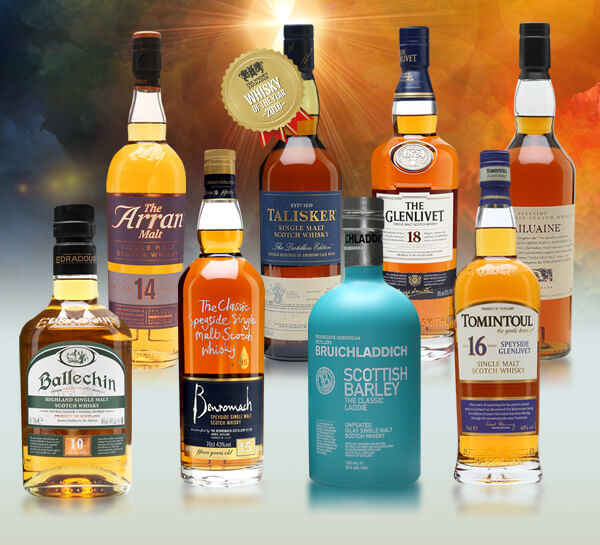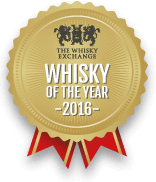 Whisky
of the Year 2016
Our Whisky of the Year tasting is one of our favourite events, because not only is it a lot of fun, but it's also a useful way to find out what our customers think about good-value, everyday whiskies. The premise is simple: we ask a range of TWE staff for their favourite whiskies, make a long list, and take the eight most popular. But to avoid the presence of incredibly rare, limited-edition or exorbitantly priced whiskies appearing, we impose four rules. All nominated whiskies must be:
- below £60
- not cask strength
- an ongoing release
- a Scottish single malt
Once the shortlist has been drawn up, we invite our customers to the tasting, and all eight whiskies are tasted blind. Everyone picks their favourite and runner-up, then the results are announced…

The Winner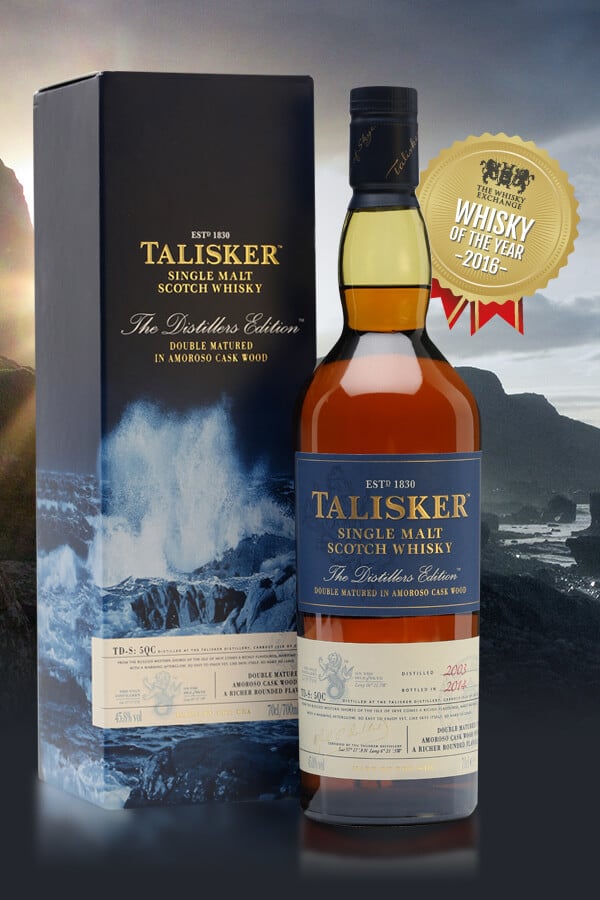 Talisker 2003
Distillers Edition
Talisker Distiller Edition takes the rugged, peppery malt we all love and gives it an indulgent extra layer of richness and sweetness. The whisky undergoes extra maturation in amoroso casks, similar to oloroso sherry, and the result is a delicious combination of smoky maritime whisky with a rich layer of dried fruit, nuttiness and a hint of sweet spice. Talisker is Diageo's flagship single malt, and this whisky proved a smash hit with our tasters, comfortably beating its rivals.
Tasting Notes
By Stuart Peskett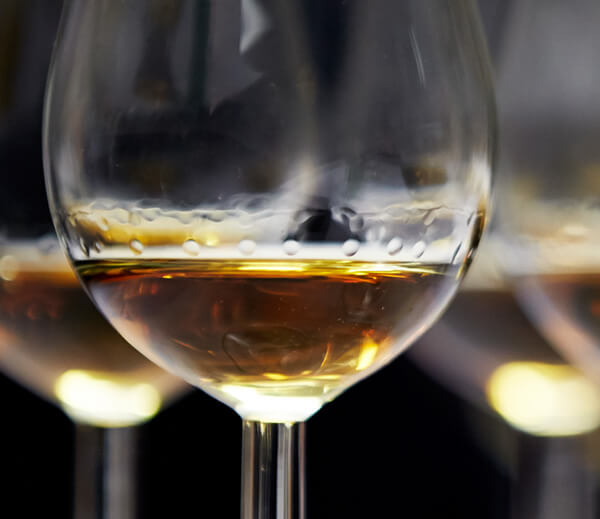 Nose:

Gorgeous combination of sea spray and brine, oyster shells and pink peppercorns, along with chewy malt, orange peel and plenty of fruit to tame the pepper and smoke. Classic Talisker fire but softer and sweeter.

Palate:

Seville orange marmalade, then freshly ground black pepper, along with woodsmoke, clove and coriander seed. The aromatic smokiness builds, kept in check with the sweet, juicy notes of orange, grapefruit and lemon. Good fruity undercurrent to the savoury, peppery kick.

Finish:

Like the dying embers of a fire, with a sprinkling of aromatic citrus.

Comment:

A delightful combination of classic Talisker smoke and pepper, lifted with heady citrus notes.
How To Enjoy It
This is an early-evening dram, with enough savouriness to work as an aperitif, but it would also work exceptionally well served after dinner. It's a great match with all types of chocolate, but to bring out the maritime, sea-salt notes, try it with our Sea Salt Caramel, or try it with our Dark Hazelnut Cluster, which brings out the nutty notes in the whisky.

TWE Handmade Chocolate Selection
Buy Now ▶
The Range
About Talisker
Talisker is one of the most remote distilleries in Scotland, situated in the village of Carbost in the west of the Isle of Skye. It was founded in 1830 by Hugh and Kenneth MacAskill, and the distillery has been in near-constant operation ever since. Trivia fans, take note: Talisker used to do triple distillation, a practice abandoned in 1928, but it continues to use worm tubs to condense its spirit.
Diageo has championed Talisker, making it part of its Classic Malts line-up and investing heavily in the distillery over the past few years, leading to new, innovative expressions being released, starting with 57° North in 2008 and more recently, Storm, Skye and Port Ruighe. We look forward to finding out the next step in this ever-popular whisky's story.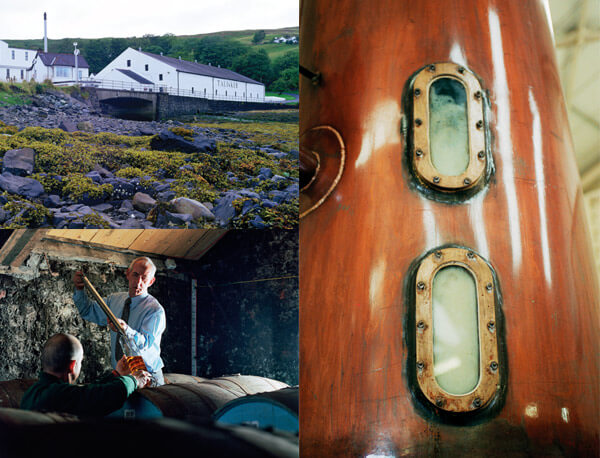 The Runners-up

Glenlivet 18 Year Old
Glenlivet is the biggest-selling single malt Scotch whisky in the world, and on this evidence it's easy to see why. The 18 Year Old is one of the most crowd-pleasing whiskies you'll find, with a tempting array of honeyed fruit, biscuity malt, cinnamon and dark chocolate. So easy to drink, this is a sweet, spicy stunner.
Buy Now ▶

Ballechin 10 Year Old
Heavily Peated
Ballechin is the name Edradour gives to its peated whisky, and this 10-year-old bottling is at the heavily peated end of the scale. Rich, smoky and peaty, this would fool many an Islay lover, with its oily mouthfeel, intense smoky aroma and grassy peat on the finish. A cracking dram, with good balance between the fruit, spice and peat.
Buy Now ▶