Hennessy Paradis Rare Cognac
70cl / 40%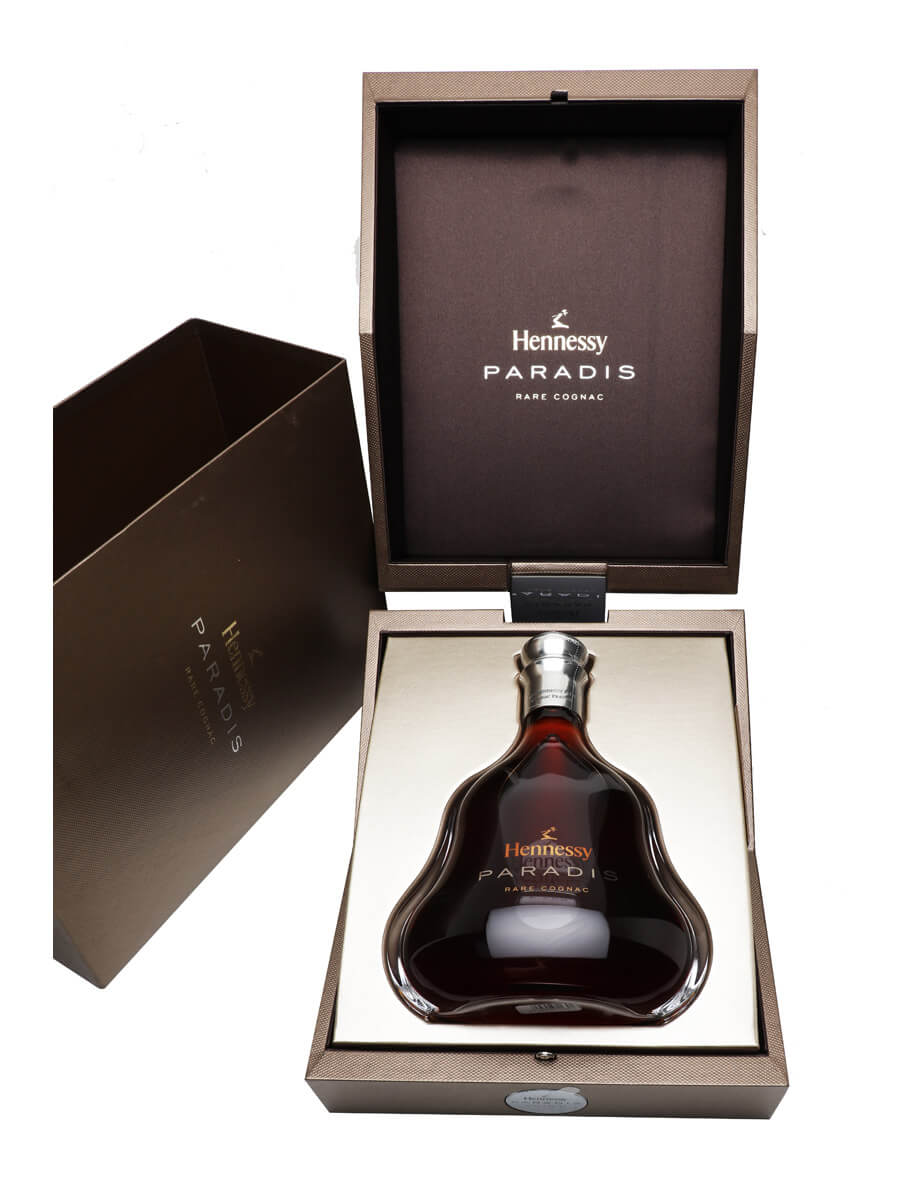 Not Available
This product is currently out of stock
Enter your email address below to be notified when this product is available.
We Recommend
Hennessy Paradis is a cognac of extraordinary purity and finesse, with exceptional depth and elegance. A delightfully smooth, sophisticated digestif.
Tasting Notes (1)
Facts
Facts
Country

France

Colouring

Yes
Tasting Notes
Tasting Notes
Producer's Tasting Notes

Aroma

The aroma appears complex & very rich with a palate of delicious scents. It conceals a subtle burst of pepper: spicy notes softened by the floral aroma expressing finesse & elegance. Several very slight hints of cardamom & cinnamon, aromas of crystallized fruit follow the fragrance of dry roses. Other more complex fragrances such as touches of honey & truffle or wild rose preserve burst forth in subtle flashes. A veritable fireworks display for the senses.

Taste

The spicy & crystallized fruit fragrances invade the palate in a masterly fashion. This intensity, this strength of taste in the mouth develops slowly, & releases a bouquet of aromas whose complexity & finesse are more difficult to pin down than those sensed by aroma. Nothing disappears, everything comes forth bit by bit, aromas take their place & organize themselves in a silky harmony with a long-lasting taste on the palate.

The Style of Paradis Extra

Paradis Extra, heady & sensual as a tuberose, crossed by spicy points or mellowed by fragrant bursts of dried flowers. Plays its aromatic paradoxes to present itself in successive waves of pleasure.
Customer Reviews
Reviews (16)
Reviews
5

Simply the best I've ever had.

5

Pure excellence! It's like kissing Paris herself.

5

Fantastic. What can I say

5

Awesome

5

Mindblowingly complex with layers upon layers of wonderful palate dancing textures and aromas. leaves you with a satisfying glow and blows any other cognac away.
Disclaimer
Disclaimer
While we endeavour to provide full and accurate information on our website, there may be occasions where producers have updated their recipe or failed to provide full details of their ingredients and processes. This may affect factors including the product style and allergen information, and we would advise that you always check the label and not solely rely on the information presented here. If you are at all uncertain about a product then please contact our customer service team before purchase.
Good To Know
How we pack
Eco-friendly Packaging

Our boxes are made of 100% recyclable cardboard. Our special air-inflated packaging is both re-usable and recyclable, as well as efficient to both transport and dispose of.

Flexible Delivery Options

We deliver to countries all over the world! You can also select express delivery, or pick a specific delivery date, at checkout.

Packed With Care

Our experienced warehouse team take great care with every order. As specialists in glass packaging they ensure that your items stay safe and secure in transit.
14-Day returns policy
We want you to be 100% happy with your order and it is our aim to ensure that all products supplied to all customers arrive in perfect condition. You have the right to cancel your order at any time without being charged for the goods ordered within 14 days of purchasing (other than for perishable or personalised products or those products that have been specified as non-returnable).