 TWE Exclusive
Glen Garioch 1973
40 Year Old
Distilled November 1973
Bottled 2 February 2014
Single Sherry Butt #4297
Glen Garioch's 1970s' whiskies are quite different to those produced today. In 1973, they malted their own barley on site, using a healthy amount of peat smoke during the drying process. The spirit made at Glen Garioch in this period was punchier and peatier compared with the mid-1980s onwards.
This 40-year-old bottling combines that trademark peat and smoke with the fruity flavours produced by long ageing, and dried-fruit notes typical of sherry-cask maturation. It has the hallmarks of those venerable Glen Garioch sherried vintage bottlings of 1968 and 1971.
Each of the 138 bottles is individually numbered, and the whisky has been bottled at cask strength with natural colour and no chill-filtering. It's also worth noting that 40-year-old sherried whiskies often command upwards of £2,000, so we feel that this 1973 Glen Garioch, at £899, represents excellent value for money.


Tasting Notes
Dark chocolate and dry oloroso sherry with plum and cherry fruit liqueurs, balanced by toasted almond and subtle burnt smokiness.
The palate is oily and mouth-coating, with brambles and dry plum skins, and toasted walnut oil and tobacco leaf into the finish.
Nose: Deep, rich aromas come bursting out of the glass: demerara sugar, autumn leaves and brambly fruit, followed by smoke, coffee, coal, cigar box, pastries and butterscotch. Lifted by a clean streak of red-apple skin.
Palate: Layers of fruit and spice: cloves, tobacco leaf, forest floor, stewed apples and cinnamon. Despite the rich style, this is not heavy – it positively bursts with life, with the oak making its presence felt, but not dominating.
Finish: The richness lingers for a very long time, along with a contrasting earthy tobacco note. Deep and complex, this is a whisky not to be hurried.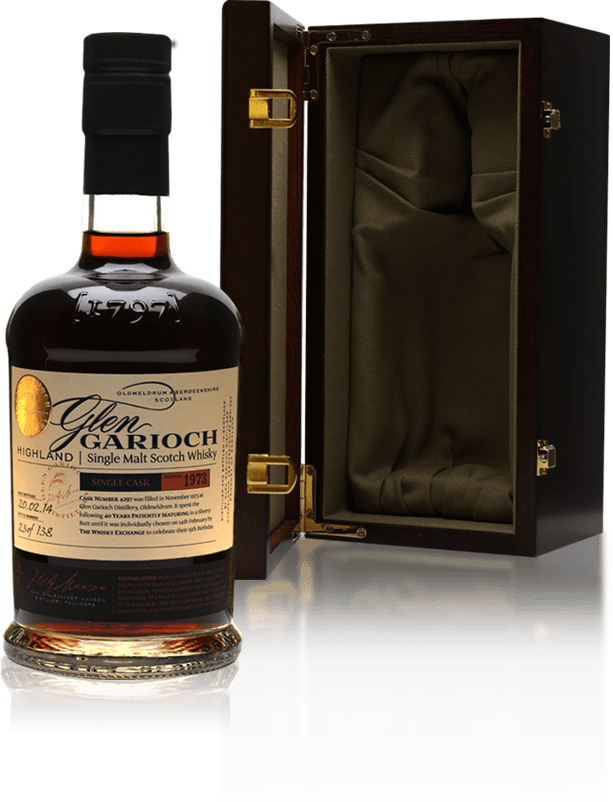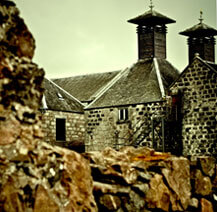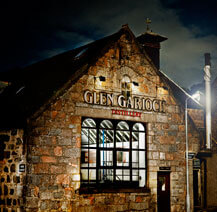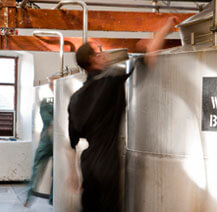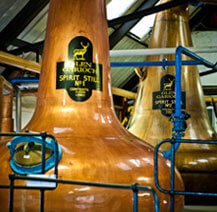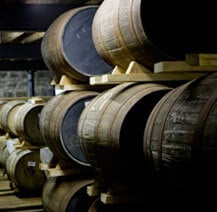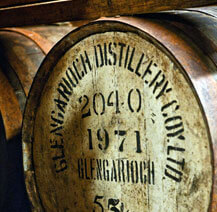 About Glen Garioch
Glen Garioch was founded in 1797 and sits in the town of Oldmeldrum, to the north east of Aberdeen. Its name means 'vale of the deer', pronounced 'Glen Geery' in the local Doric dialect, and the area is famous for its fertility and grain production. This made it the perfect location for a distillery, with easy access to the grain needed, as well as a good supply of spring water.
However, in 1968, a serious water shortage led to the spring feeding the distillery starting to dry up, and the distillery was sold to Stanley Morrison of Morrison Bowmore. He restarted production and gave the new manager the task of discovering a new water source. Fortunately, a spring was found on nearby Coutens Farm, and the distillery has since blossomed.
When Morrison Bowmore became part of Suntory in 1994, the on-site maltings were closed, and production was halted while the owners decided where Glen Garioch fitted in with their other distilleries. Full production restarted in 1997, with a revamped new make – rich and unpeated, rather than the lightly smoky spirit of before. The distillery's range was relaunched in 2009, combining a core of ongoing expressions with occasional vintages.
GLEN GARIOCH 1973 Reviews