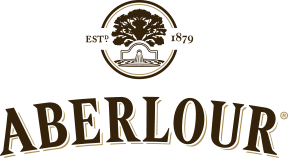 TWE Exclusive
16 Years Old
Single First-fill
Sherry Cask
£XX.XX
Sitting in the heart of Speyside, Aberlour is well known for its incredible sherry-cask-matured releases, including the hugely successful A'Bunadh. When offered the chance to select a cask of whisky to be bottled exclusively for The Whisky Exchange by the distillery, the choice was obvious.
Cask #4738 is a first-fill sherry cask, filled with Aberlour's weighty spirit and left to mature slowly for 16 years. The result is a hugely flavoursome whisky, packed with rich fruity flavour and dark sherry character.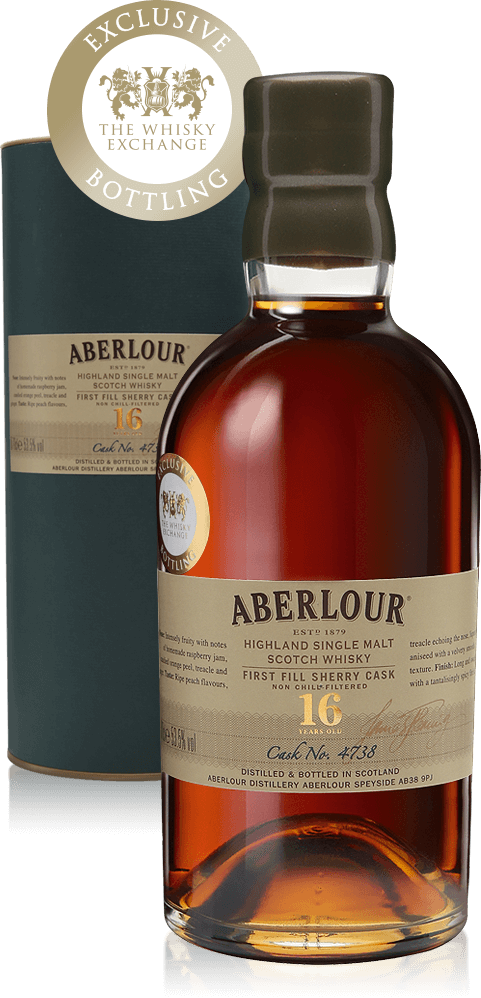 Tasting Notes
Nose: Intensely fruity with notes of home-made raspberry jam, candied orange peel, treacle and ginger.
Taste: Ripe peach flavours, treacle echoing the nose, liquorice, aniseed with a velvety smooth texture.
Finish: Long and sweet with a tantalisingly spicy finish.
Nose: Rich and sticky, with toffee, caramel, milk chocolate raisins, stewed plums and flamed orange zest.
Palate: Sweet berry fruit, marzipan-covered fruit cake, tobacco and spice – nutmeg, ginger and cinnamon.
Finish: Long, rich and sweet, with stewed fruit and dunnage warehouse notes.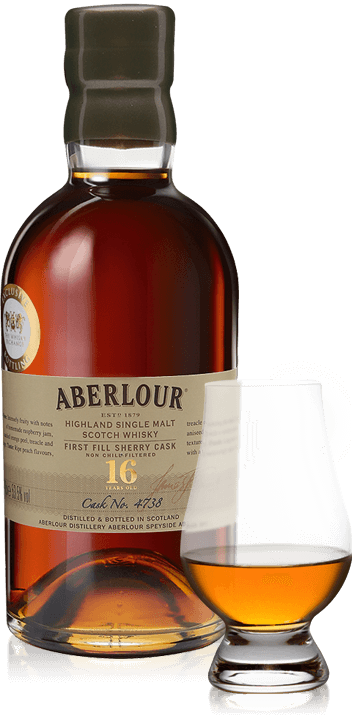 About
Aberlour
Established in 1879 by James Fleming, the distillery sits in the village of Charlestown of Aberlour in the heart of Speyside. Long known as a first-class blending malt, over the past two decades it has also become a much-loved single malt whisky in its own right. Producing a weighty spirit, the distillery uses both bourbon and sherry casks for maturation, creating a wide range of classic Speyside whiskies.
Its largest market is France, where it is the top-selling single malt, but with cask-strength sherry monster A'Bunadh leading the way, Aberlour is slowly but surely conquering the world.
The Aberlour Range
Despite being best-known for its sherry-cask matured releases, the distillery's core range is a balanced mix of whisky from different casks, marrying weighty spirit with the richness of European oak and the elegant character of American.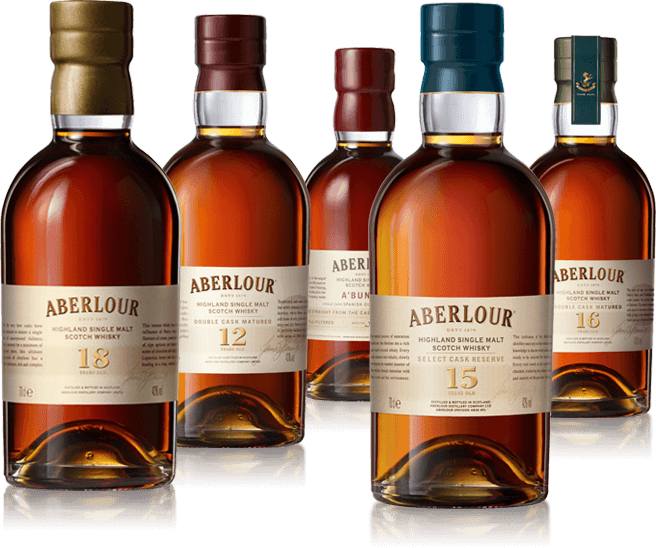 Aberlour 16 Years Old Reviews