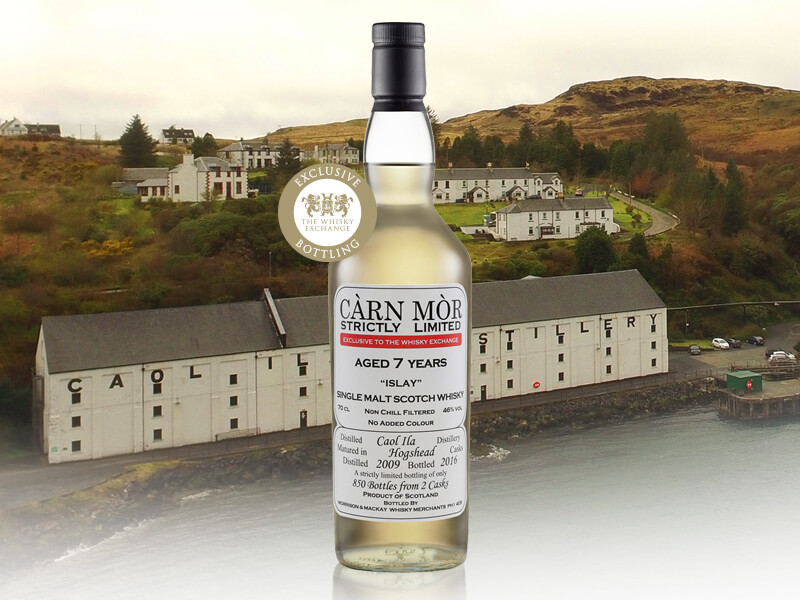 Fetching Price
Fetching Price
Description
Caol Ila is Islay's biggest distillery and a producer of incredible whiskies. The crisp and smoky flavour is a concentration of the island's character and this Whisky Exchange exclusive from independent bottler Carn Mor is classic Caol Ila.
Packed with earthy peat, maritime malt and coastal smoke, it's a great aperitif or hip-flask dram – just the thing for walks on a frosty beach.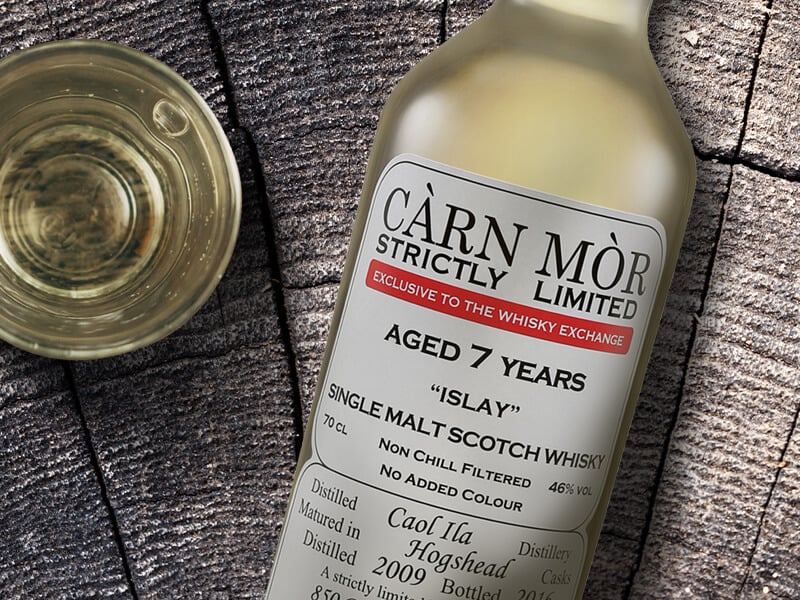 Tasting Notes
By Billy Abbott (The Whisky Exchange)
Nose

Sweet, with earthy peat and smoke, barley sugar, spearmint and pine. Stormy seas and bandages follow.

Palate

Sweetness, coal dust and peat lead. Then liquorice, chocolate and apples, before pine and pepper.

Finish

Pine, mint, menthol and barley sugar slowly fade to leave singed apples and liquorice.

Comment

Fresh and fruity Caol Ila, balancing sweetness, sharpness and complex smokiness.

Style

Character
Reviews
1 Customer Review
Not your typical Islay. Less intense smoke with an more rounded flavour. Its only weakness is it's younger years. PS Caol Ila is one of the Islay's I haven't tried so can't compare this to their standard.