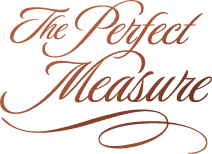 Gintastic Tasting Set
5x3cl
The resurgence of gin shows no signs of stopping, with new, exciting versions appearing all the time. Distillers have a huge palette of botanicals to work with, and this Perfect Measure tasting set is a snapshot of the innovation and creativity in the gin scene, containing barrel-aged, Old Tom, navy-strength and Dry Gins. This set contains: Hepple, Capreolus Garden Tiger, Jensen's Old Tom, Tarquin's Navy Strength and FEW Barrel.
(£26.63 per 10cl)
In stock
Express delivery available
Gintastic Tasting Set
ABV 45 %

Product of England

Nose: An explosion of grapefruit, apple and juniper spice. Pine and fir notes develop.

Palate: Citrus leads but softens into sweet and juicy melon.

Finish: Extremely long, with juniper spice and fragrant sandalwood.


Capreolus

Garden Tiger Dry Gin

ABV 47 %

Product of England

Nose: An expressive nose, with the expected juniper joined by citrus and notes of freshly cut grass.

Palate: Fruity with complex layers of flavour – zingy orange, spicy clove and juniper.

Finish: Clean, fruity and long lasting.

ABV 43 %

Product of England

Nose: Prominent juniper accompanied by grapefruit, lavender and soft coriander.

Palate: Concentrated blend of botanical aromas with sage and a natural sweetness.

Finish: Long and powerful with the citrus, juniper, liquorice and floral notes.


Tarquin's

Sea Dog Navy Strength Gin

ABV 57 %

Product of England

Nose: Juniper spice and tart citrus lead, with spicy cinnamon and soft coriander following.

Palate: Cinnamon spice dominates to start, fading to earthiness and pine.

Finish: Pine and spice.


ABV 46.5 %

Product of USA

Nose: Rich and spicy, with earthy juniper layered on top of sweet citrus peel.

Palate: Spice leaps out of the glass – crushed juniper, cloves and ginger.

Finish: Flashes of fruit with soft spice.

Samples in this set are from the following bottlings