Brora Triptych
(1972, 1977 and 1982)
Highland Single Malt Scotch Whisky
Distillery Bottling
150cl / 47%
FREE UK Mainland standard delivery
In Stock
£33,000
£27,500 ex VAT
(£22,000 per litre)
Estimated Delivery
Express delivery

(Choose a day)

From £6.95

Standard delivery

(UK Mainland)

Free

Click & Collect

(Mon-Fri 10am - 5pm)

Free
Released in 2021 to mark the momentous re-opening of Brora distillery, Triptych contains three incredible, rare whiskies from this legendary distillery.
1982 The Timeless Original is a 38-year-old single malt that shows off the distillery's famous waxy character, with a very delicate low level of peat. Aromas of sherbet lemons and fresh green grass fill the nose, complemented by notes of oak spice, beeswax, citronella candles and gunpowder throughout the palate.
1977 The Age of Peat is from a time where Brora increased the amount of peat used in making their whiskies to meet the rising demand for blended whisky. Elegant aromas of creamy vanilla, beeswax and crunchy green apples fill the nose, complemented by notes of smouldering peat smoke, ginger cake, oak spice and heathery smoke throughout the palate.
1972 The Elusive Legacy is a 48-year-old single malt that shows off an elusive and rarely seen style of earthy, peaty whisky only made in a few brief periods throughout the distillery's history. Aromas of oaky spice and peach cobbler fill the nose, complemented by notes of rich malt, serrano ham, tobacco, coal dust and earthy smoke throughout the palate.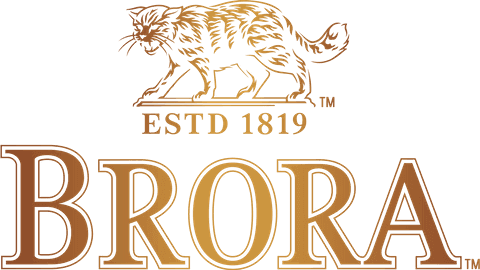 Brora Triptych
The Brora Triptych brings together three eras of production of this long-lost distillery to create a drinkable historical record, showing how the distillery's character change through its final decade of operation.
The series starts with an earthy and peaty whisky from 1972, a style produced for short periods during the distillery's life. It moves on to a 1978-vintage whisky showing the classic peaty style that Brora has become best known for. The Triptych is rounded out with a waxy expression from 1982, a time where the peating levels were lower, allowing the distillery's defining character to shine.
Tasting Notes

Nose

Waxy apples, ripe pineapple, damp straw, candy bracelets, white flowers, sweet cream and a hint of distant grass-fuelled bonfire. Light leather touches develop – chamois and old sofas – along with pine needles and salted butter. Hints of cheese rind hide at the back along with yeasty sour-beer funkiness.

Palate

Surprisingly soft and delicate to start, with cream, pineapple and pine joined by milk chocolate, vanilla sauce and gentle earthiness. Polished oak, apple sauce and grilled pineapple develop, with singed grassy notes, fruity jelly – pineapple, lime and lemon – following.

Finish

Minty chocolate chips and pine needles slowly fade.
Tasting Notes

Nose

Apple and pineapple boiled sweets with very sweet peat smoke not far behind – barbecued apples cooked with sweet fruit wood and fresh green grass. Pink-shrimp sweets follow, along with linseed-rubbed oak and farmyard hints: earthiness and mulchy hay with a touch of illegal stubble bonfire.

Palate

Chocolate brownies with burnt edges, barbecued apple jam, sweet peat and a hint of mint up front. Black liquorice sits at the bottom with layers of pine, chocolate, orchard fruit and pineapple on top. Smoke is wrapped around everything but never overpowers, a mix of rich peat and dry coal smoke.

Finish

Chocolate and mint linger as coal smoke and burning leaves fade.
Brora 1982
Timeless Original
Tasting Notes

Nose

Green grass, pineapple and the classic waxiness lead – wax jackets and floral candles. Pine touches develop along with salty caramel and sweet, cinnamon-spiced baked apples. White chocolate and floral meadow notes build, joined by touches of strawberry and sweet cream. Earthiness and a touch of char emerge with time in the glass.

Palate

Thick and mouth-coating, with waxy notes leading. Butter icing, mint and tarragon, apple sauce and a touch of char follow. Pink-shrimp sweets and milk chocolate appear, and the chocolate slowly darkens and picks up notes of ginger and cinnamon, as well as more of the mintiness. Dark berry fruit – slightly singed – hides at the back.

Finish

Sweet waxed apples, menthol and pine fade to leave char and waxed jackets.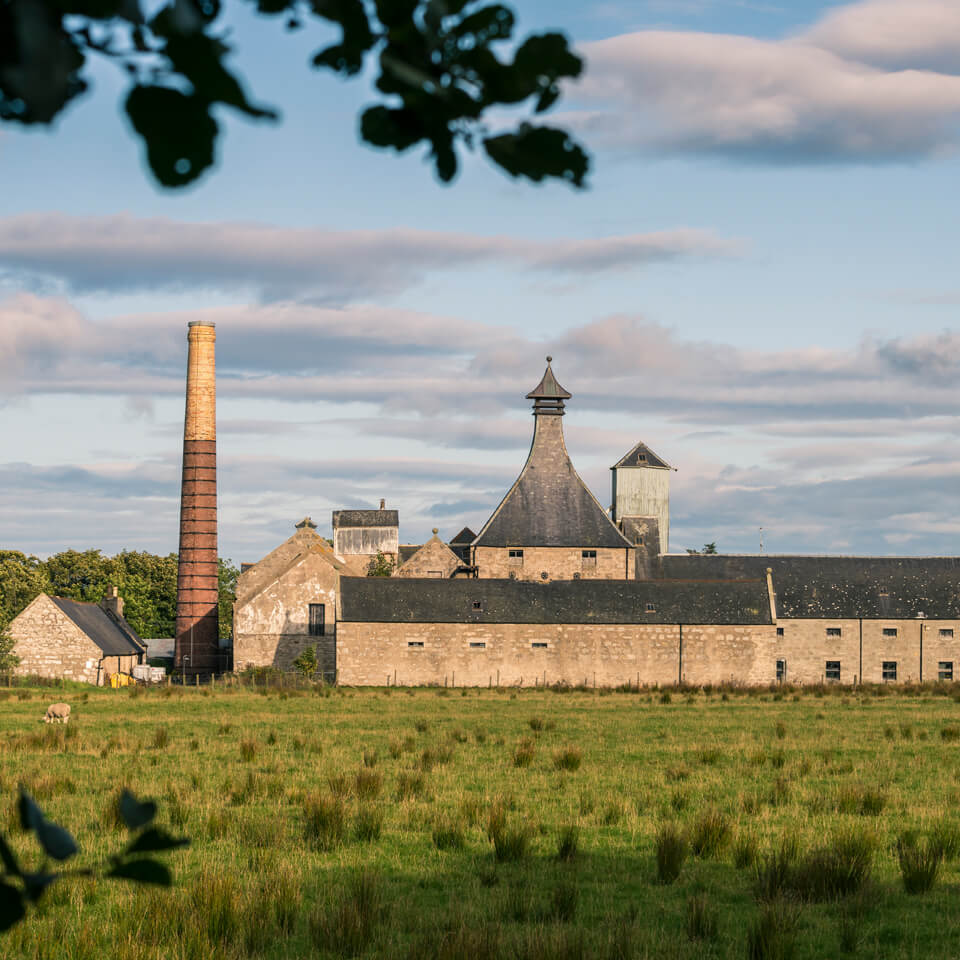 The distillery now known as Brora was founded in 1819 as Clynelish distillery in the town of Brora. It operated happily until the 1960s when the owners needed more whisky and decided to expand. They built the current Clynelish distillery alongside the existing site and ran both distilleries in tandem for six months as Clynelish A (new) and B (old). However, the older distillery was deemed surplus to requirements and closed in 1968.
However, there was a drought on Islay in the same year and more peated whisky was needed – Clynelish B was restarted in 1969 with a new, heavily peated recipe and a new name: Brora. When the drought ended, the distillery kept running (with the owners taking the opportunity to rebuild Caol Ila distillery along a similar model to the new Clynelish). Brora continued to make whisky – almost all destined for blended whiskies – until the downturn of the 1980s, when it was deemed surplus to requirements and closed in 1983.
While it was closed, casks of its single malt made their way out of its warehouses and started building a reputation for excellence. With the distillery still intact there were always rumours that it might be restarted, and in 2017 it was announced that Brora would be refurbished and reopened. After three years of rebuilding, Brora started distilling again on 19 May 2021.
Disclaimer
Disclaimer
While we endeavour to provide full and accurate information on our website, there may be occasions where producers have updated their recipe or failed to provide full details of their ingredients and processes. This may affect factors including the product style and allergen information, and we would advise that you always check the label and not solely rely on the information presented here. If you are at all uncertain about a product then please contact our customer service team before purchase.
Good To Know
How we pack
Eco-friendly Packaging

Our boxes are made of 100% recyclable cardboard. Our special air-inflated packaging is both re-usable and recyclable, as well as efficient to both transport and dispose of.

Flexible Delivery Options

We deliver to countries all over the world! You can also select express delivery, or pick a specific delivery date, at checkout.

Packed With Care

Our experienced warehouse team take great care with every order. As specialists in glass packaging they ensure that your items stay safe and secure in transit.
14-Day returns policy
We want you to be 100% happy with your order and it is our aim to ensure that all products supplied to all customers arrive in perfect condition. You have the right to cancel your order at any time without being charged for the goods ordered within 14 days of purchasing (other than for perishable or personalised products or those products that have been specified as non-returnable).