We Buy Old And Rare Whisky & Fine Spirits
Sell Your Bottle

Most Wanted
What Makes Bowmore Collectible?
Old and rare bottles of Bowmore are at present the most collectible whiskies from the island of Islay, which is in itself the most famous whisky-producing island, if not region, in Scotland.
Many truly extraordinary vintages of Bowmore have been bottled. For us, the golden era of distillation was before the mid 1970s, with the true gems from Bowmore distilled in the 1950s and 60s. Perhaps the pinnacle of these years, based on what's been released so far, is 1964, which gave us not only the whisky contained within the famous Black Bowmore series, but also two exceptional trilogies of cask maturation: Bourbon, Fino Sherry and Oloroso Sherry, and Gold, White and Black.
Joining these stellar bottles are not only those created by the distillery itself from other years' whisky – for example the 1955 Bowmore ceramic decanter bottled in 1974 for the opening of their visitor centre – but also an incredible variety of masterpieces from independent bottlers. Mention Bowmores like the 1966 Samaroli 'Bouquet', the 1966 Duncan Taylor 33 Year Old or the 1966 Cadenhead's 12 Year Old and any collector's eyes will light up.
The reason that these Bowmore single malts have conquered the hearts of collectors and connoisseurs all around the world is simple: their unique flavour profile. These whiskies have an entrancingly vibrant, one-of-a-kind combination of incredible tropical fruit notes and smoky whispers, which has become an unforgettable trademark and one that is incredibly sought-after.
We love Bowmore, not just these vintage whiskies but also the distillery and its ethos, and have detailed some of its most collectible whiskies below.
Request A Valuation
Most Wanted
Old & Rare Bowmore
Here's an overview of some distillery bottle with that for us represents the best from Bowmore: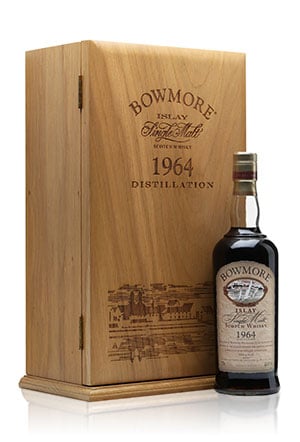 1964 Bowmore 35 Year Old Oddbins Exclusive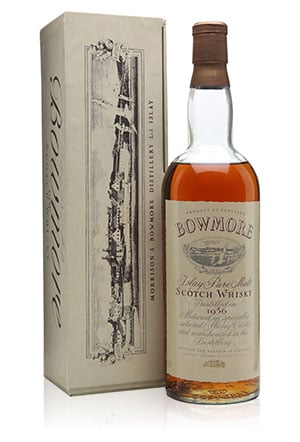 1956 Bowmore Bot.1980s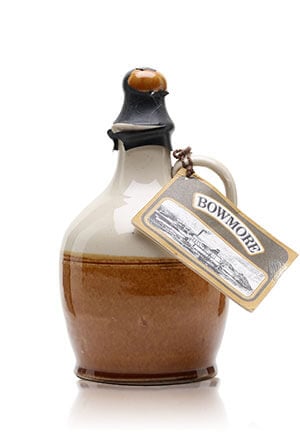 1955 Bowmore Bottled in 1974 for the opening of the distillery's visitor centre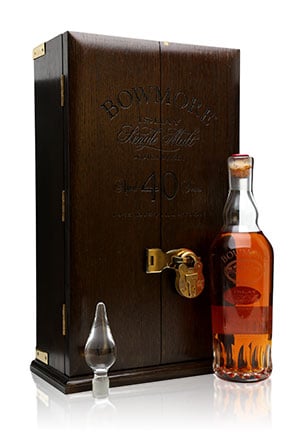 1955 Bowmore 40 Year Old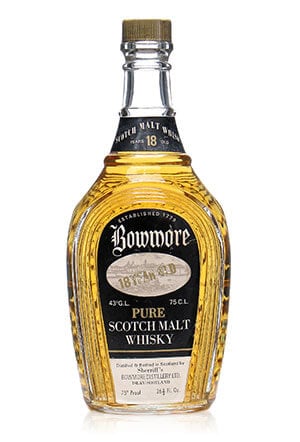 Bowmore 18 Year Old Bot.1960s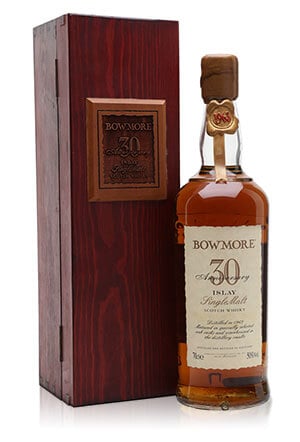 1963 Bowmore 30 Year Old 30th Anniversary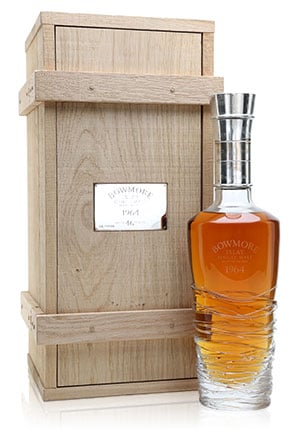 1964 Bowmore 46 Year Old Fino Sherry Cask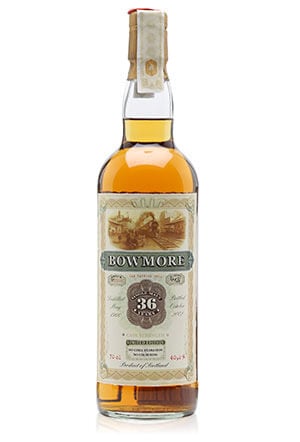 1966 Bowmore 36 Year Old Jack Wieber's Whisky World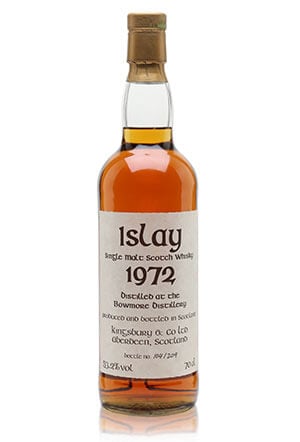 1972 Bowmore 30 Year Old Kingsbury's
The Black Bowmore Compendium
One of the most celebrated bottle by collectors and drinkers for it's quality and rarity, Black Bowmore has become a legendary whisky that will live forever even after the last bottle will be opened and finished. Below are all you need to know about the history and landmarks of this phenomenal whisky: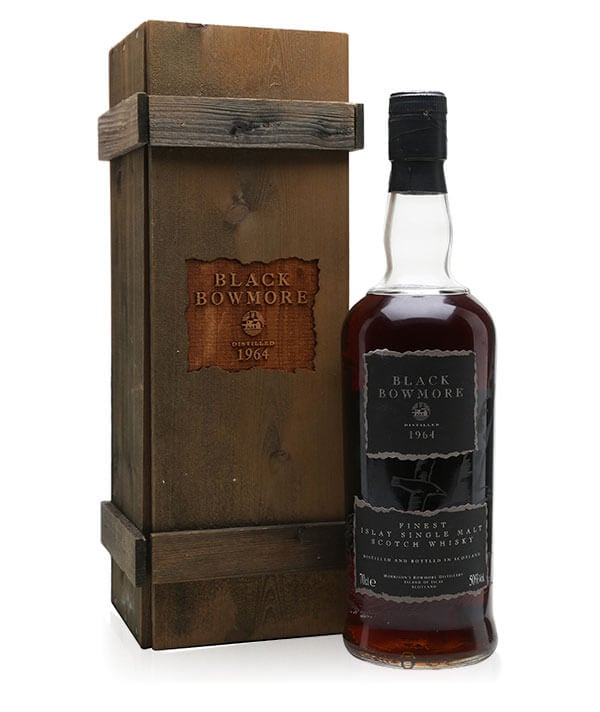 1964 Black Bowmore 29 Year Old 1st Edition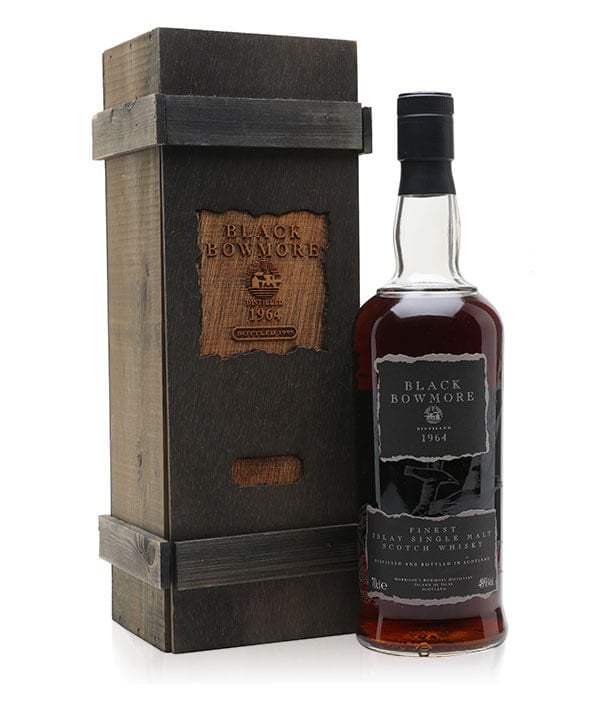 1964 Black Bowmore 30 Year Old 2nd Edition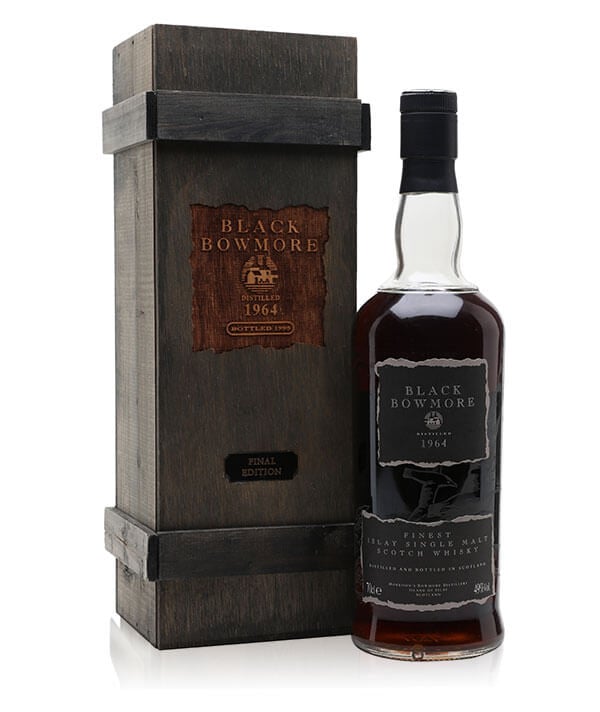 1964 Black Bowmore 31 Year Old Final Edition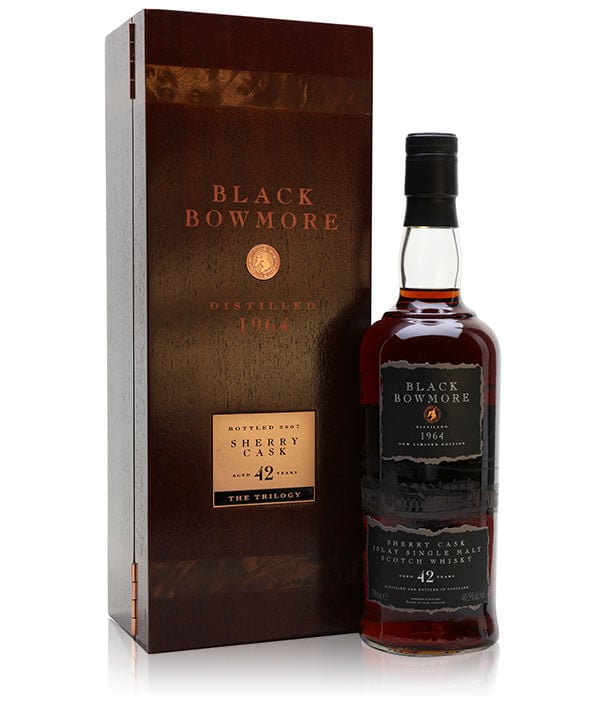 1964 Black Bowmore 42 Year Old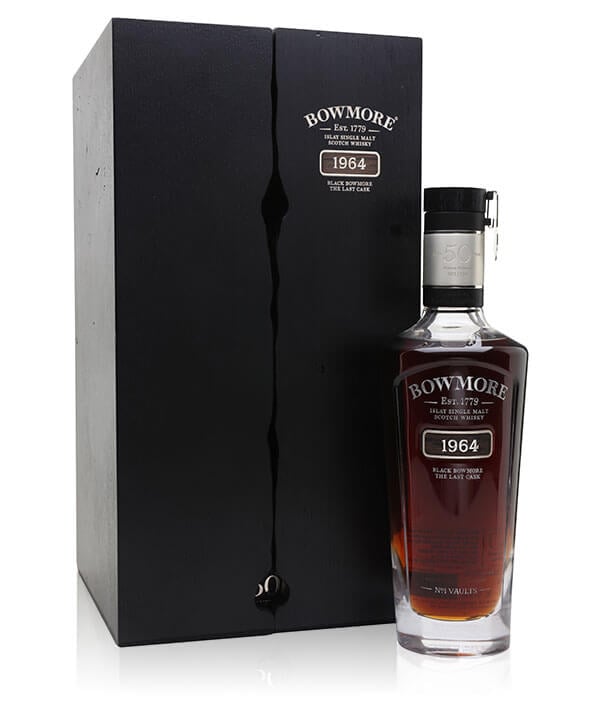 1964 Black Bowmore 50 Year Old The Last Cask