We Buy Old And Rare Whisky & Fine Spirits
Sell Your Bottle

Most Wanted
W.M. Cadenhead's: Independent Bottlers
Cadenhead's was established in 1842 and is Scotland's oldest independent bottler, today owned by J & A Mitchell, which also owns the Springbank distillery.
Through its many years of existence Cadenhead's has specialised in single cask whiskies, which they bottle un-chill-filtered and without colouring.
The Brown Dumpy bottles and the various single cask bottlings that Cadenhead's produced between the 1980s and 1990s are the old and rare benchmarks from this firm. Here you'll find our in-depth look at both these series of whiskies.
Request A Valuation
Cadenhead's: Dumpy Series
The squat brown glass bottle with the original font on a black label is the signature of Cadenhead's in the 1970s and 1980s.
This series was very collectible and the time and is still very collectible today. This enduring appeal is chiefly because almost every distillery in Scotland was bottled under this series, which was ceased – much to fan's chagrin – in 1991.
Bottled either at 45.7% or 46%, they were predominantly available in the UK, but some very special and rare batches were created for different international markets such as the US and Japan.
Here is a selection of both the rarest and the ones we love the most.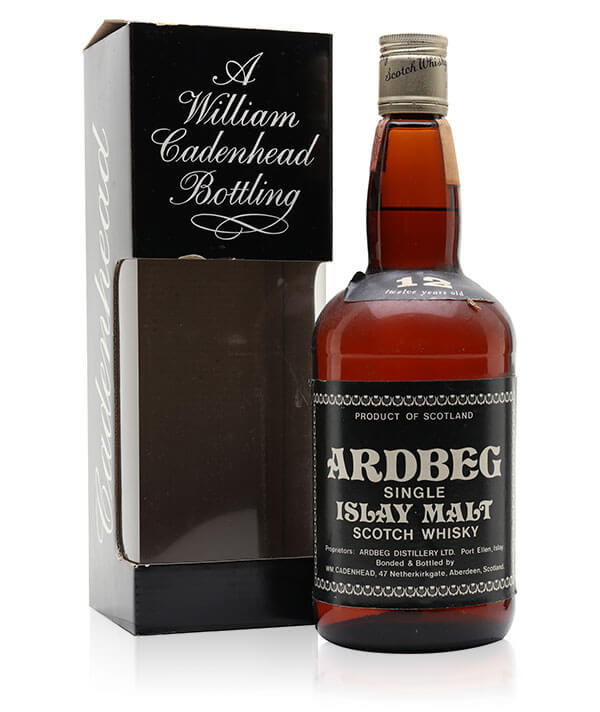 Ardbeg 12 Year Old Bot.1970s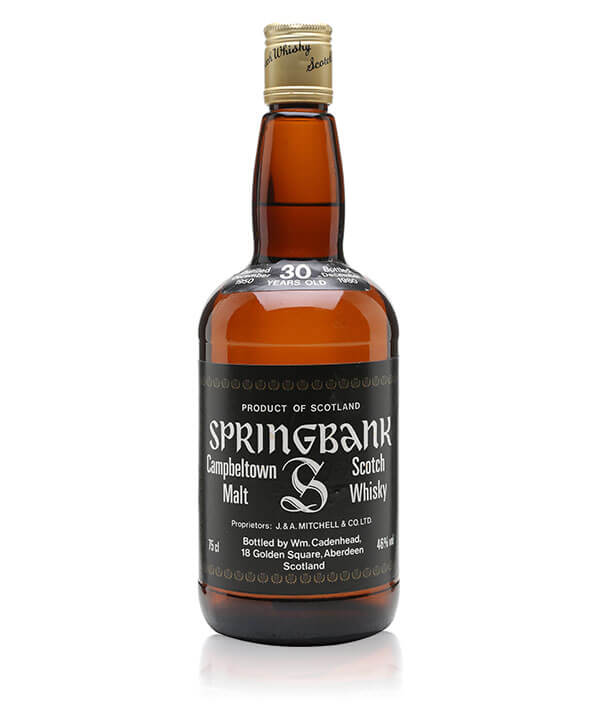 1950 Springbank 30 Year Old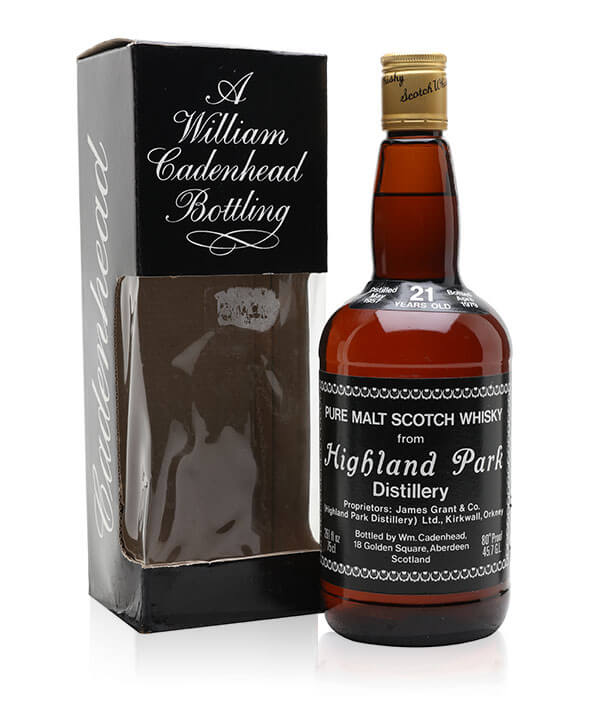 1957 Highland Park 21 Year Old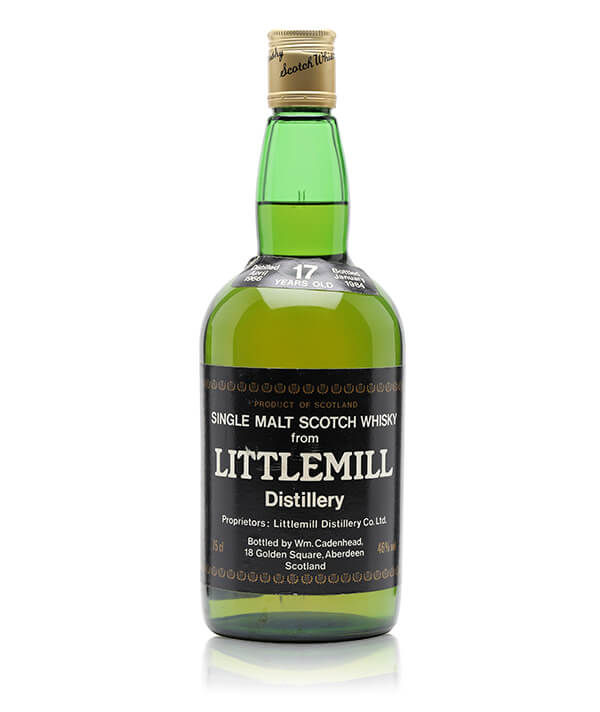 1966 Littlemill 17 Year Old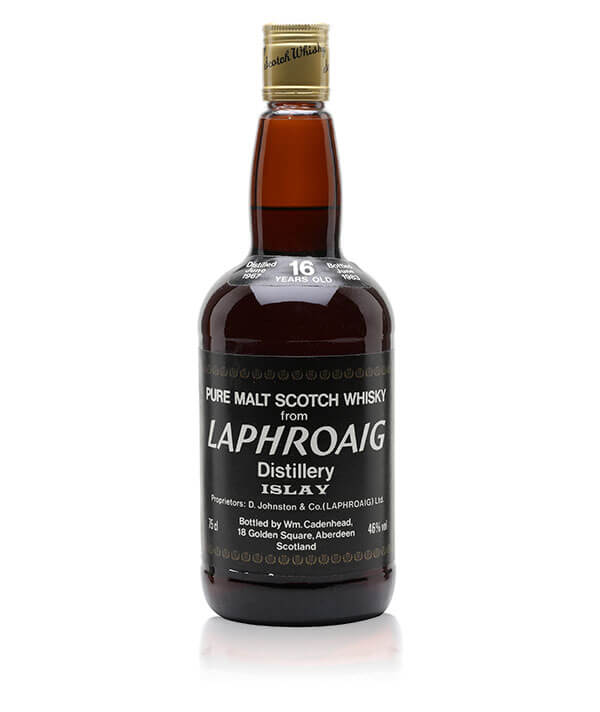 1967 Laphroaig 16 Year Old
Cadenhead's: The 1960s Era
The bottles preceding the dumpy series were in a much more conventional shape, but had labels that were very similar to those later seen on the brown dumpy bottles.
These 1960s bottles are hardly seen on the secondary market today. One example is the Cadenhead's bottling of Laphroaig 12 Year Old. The label of this Cadenhead's-bottled whisky states that it is "guaranteed over 12YO", meaning the whisky in the bottle would have been, more than likely, Laphroaig distilled in the 1940s – a real piece of whisky history!
Here are some of the rarest examples we have from our archive: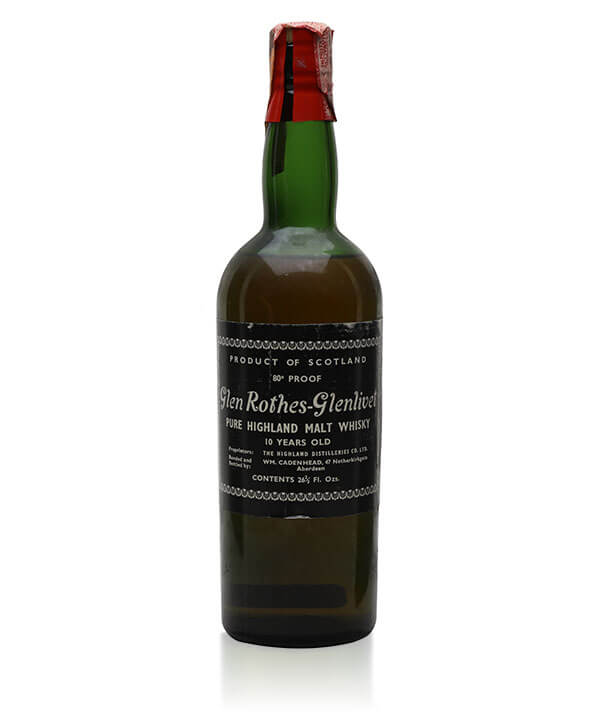 Glenrothes-Glenlivet 10 Year Old Bot.1960s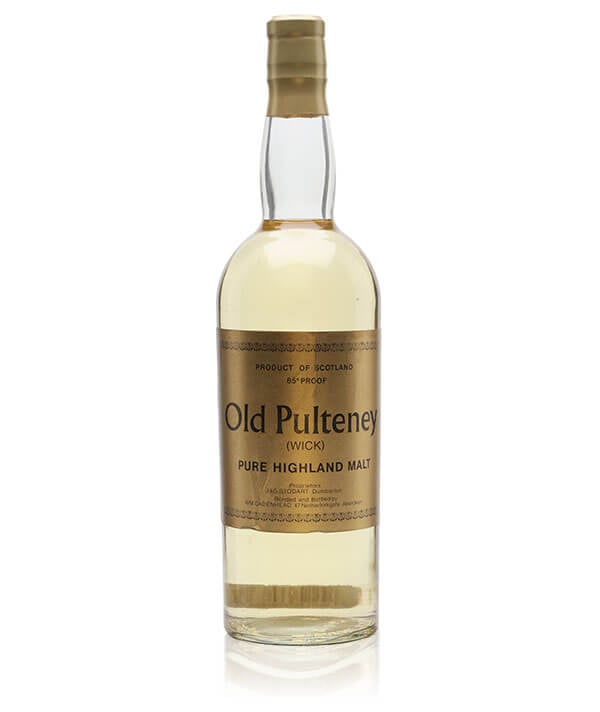 Old Pulteney 85 Proof Bot.1960s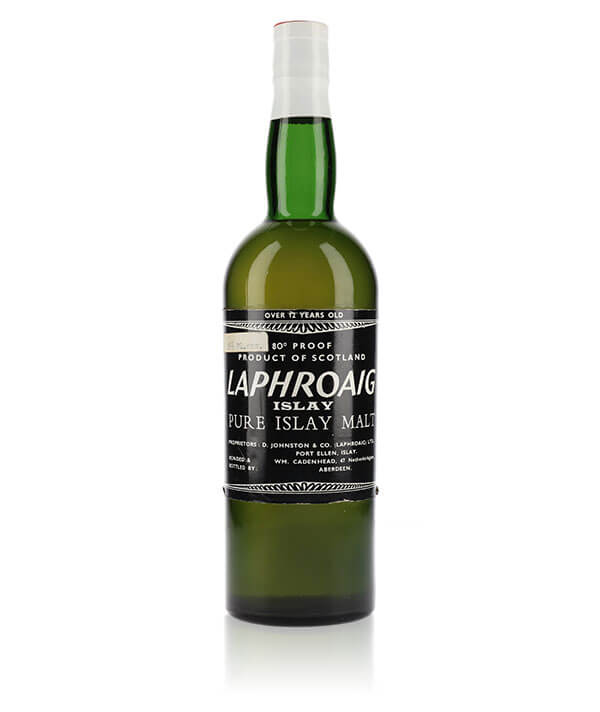 Laphroaig Over 12 Year Old Bot.1960s
Cadenhead's: The Authentic Collection
Created in 1991 to celebrate the 150th Anniversary of the company, this series is still ongoing.
As with many of this independent bottler's other whiskies, the fact that these are from single casks, have no added colouring, are not chill-filtered and are bottled at cask strength has made them true collector's items.
Below we have selected some particular bottlings to demonstrate their rarity and to illustrate how their packaging changed over time.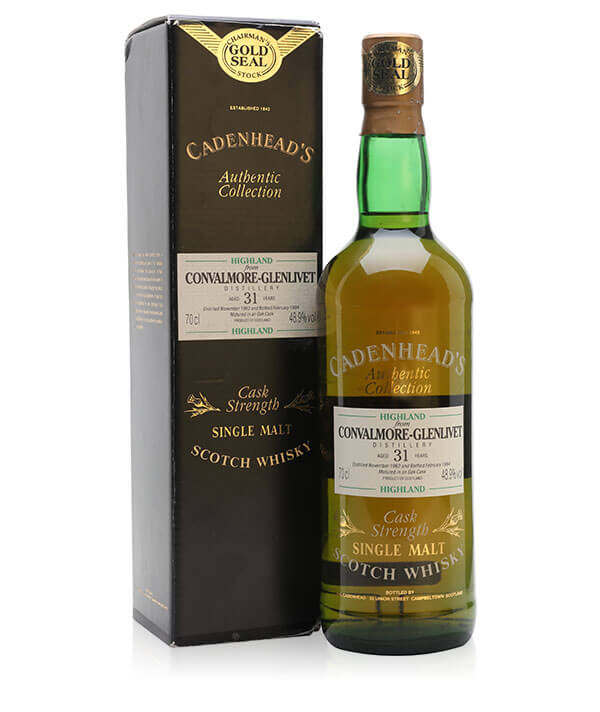 1962 Convalmore 31 Year Old Authentic Collection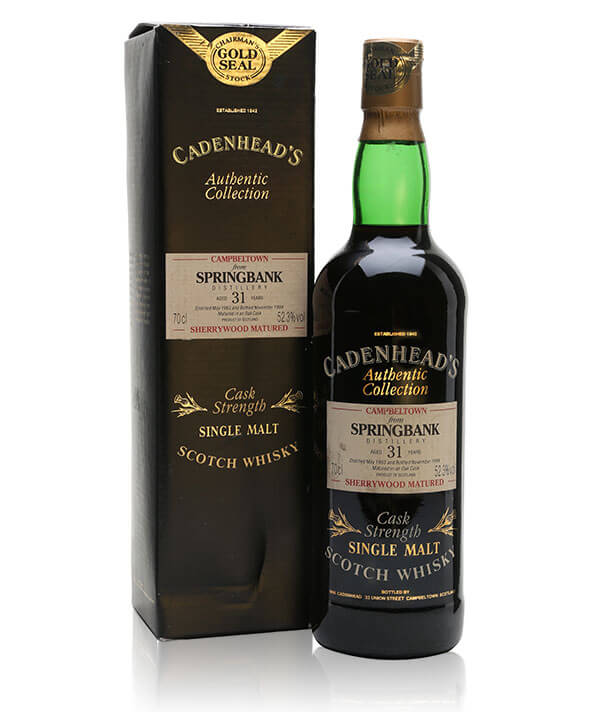 1963 Springbank 31 Year Old Authentic Collection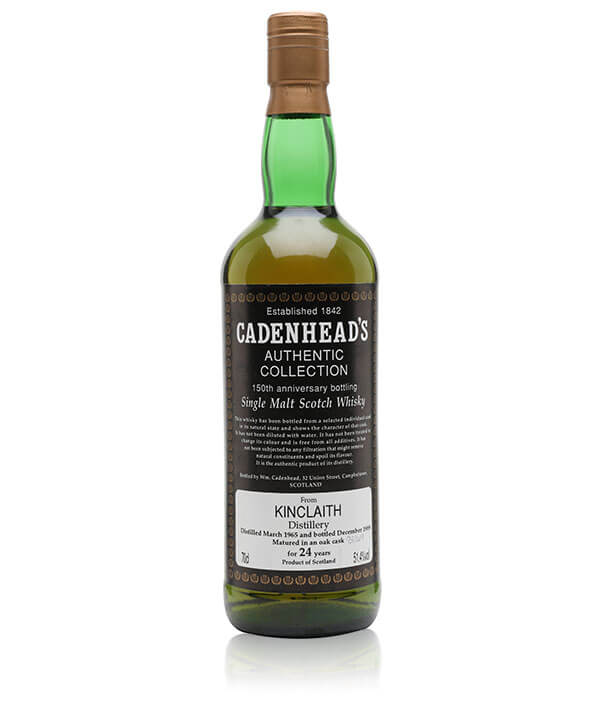 1965 Kinclaith 24 Year Old Authentic Collection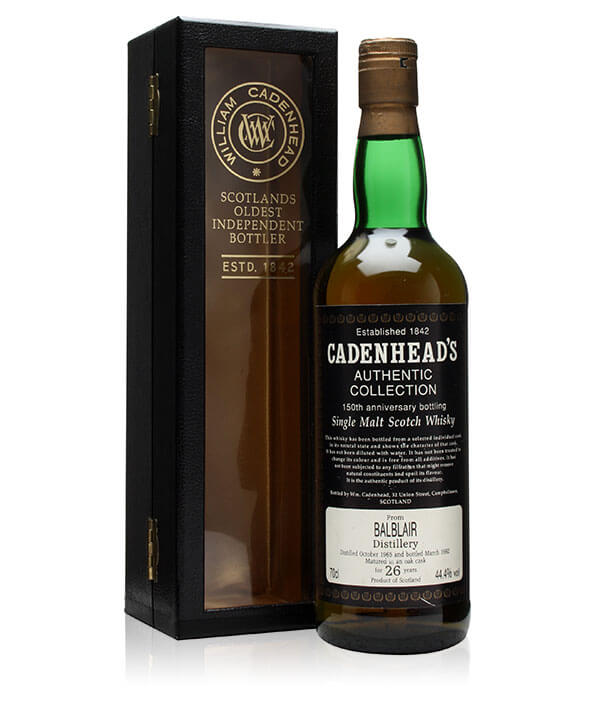 1965 Balblair 26 Year Old Authentic Collection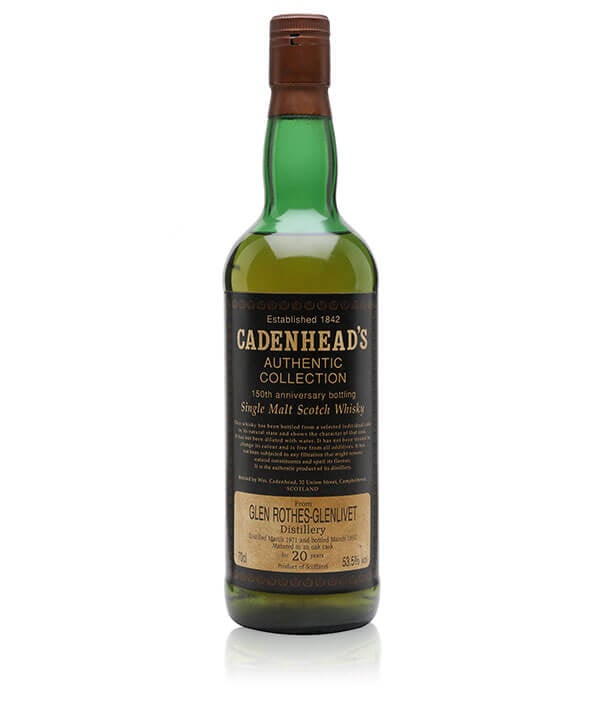 1971 Glenrothes 20 Year Old Authentic Collection
Cadenhead's: Cask Strength Distillery Label Series
This is another series from Cadenhead's that will remain in the old and rare books forever.
The trademark of these amazing whiskies is a very minimal yet artistic label. The white background resembles a canvas, on which is a hand-drawn painting of the distillery whose single cask has been bottled for the series.
Not only is the labelling exquisite but so is the whisky within, which benefits from no added colour, no chill-filtration and being bottled at cask strength.
Some of the best and rarest expressions are featured below.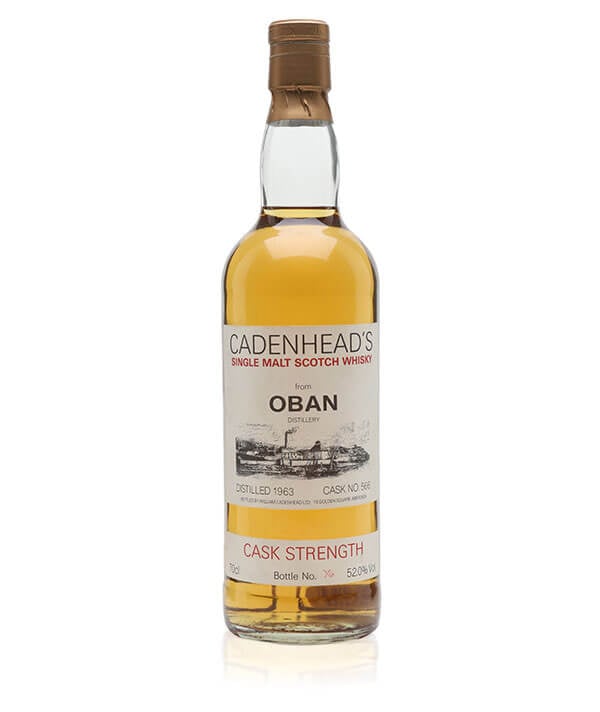 1963 Oban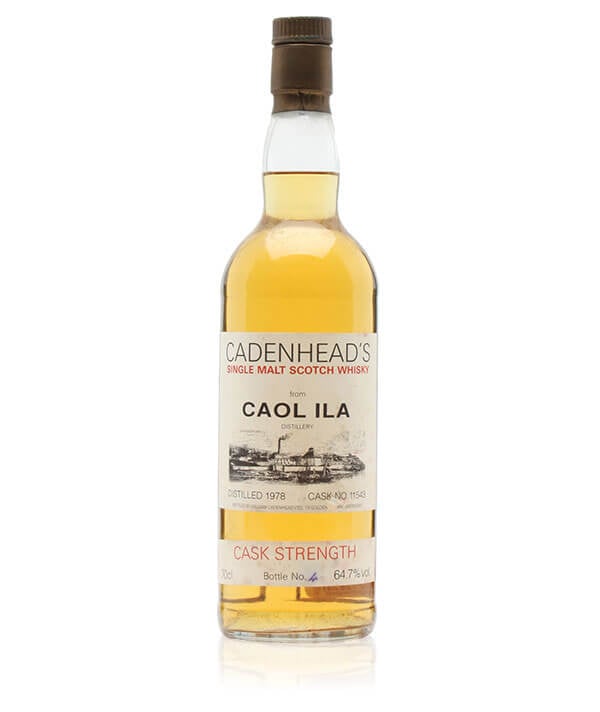 1978 Coal Ila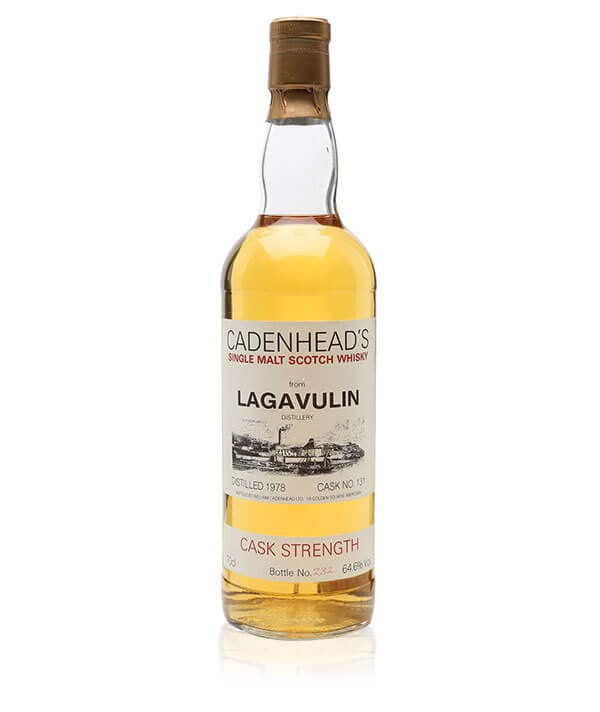 1978 Lagavulin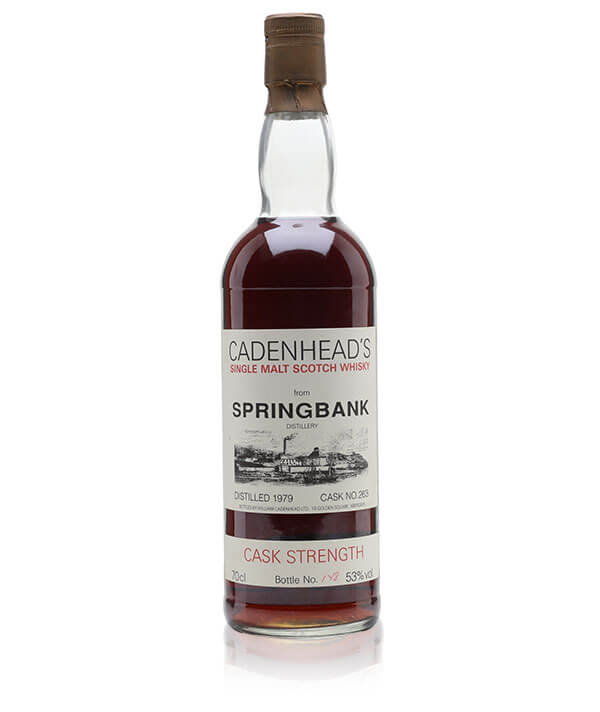 1979 Springbank